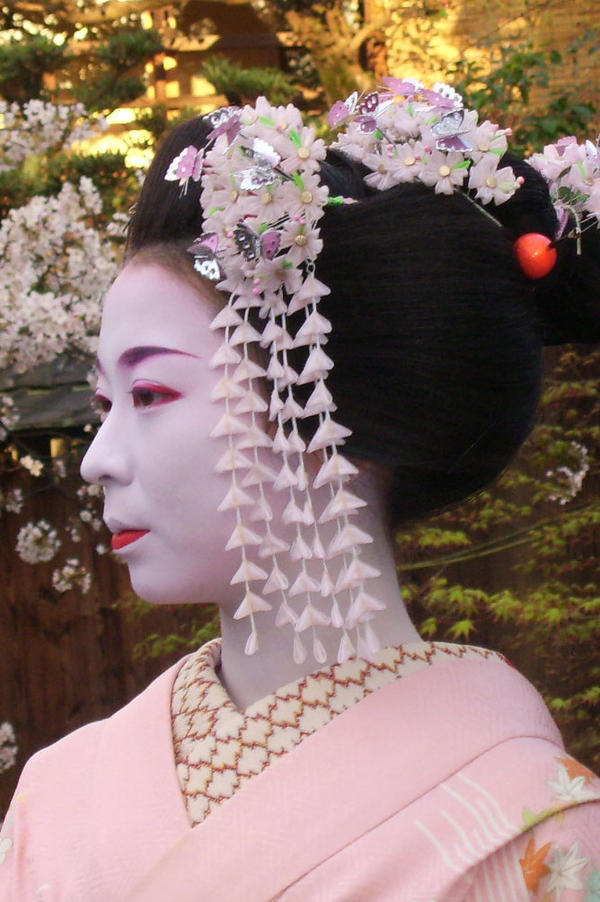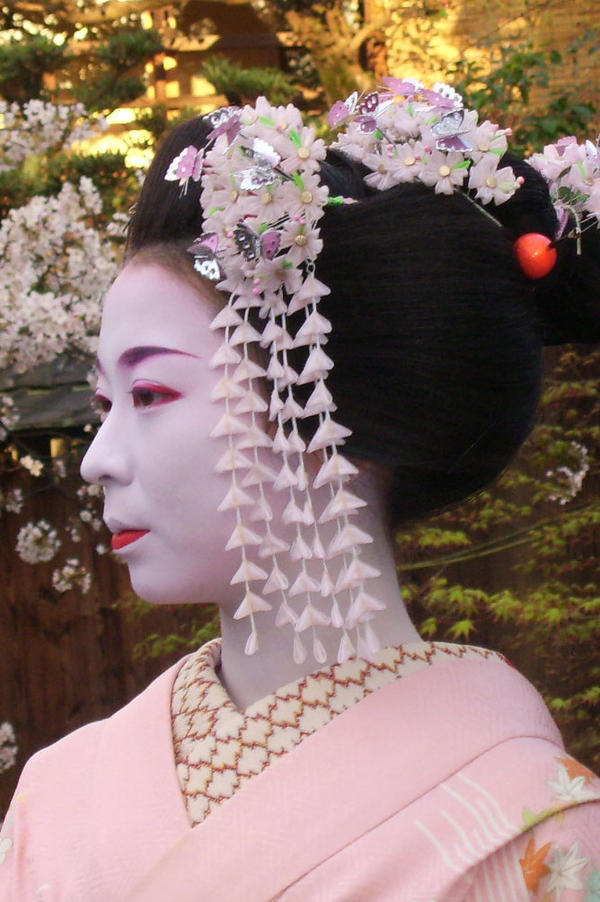 Japan-Trip Photo 1:

I was shocked that I was actually able to snap this photo.
This Maiko (apprentice Geisha) was apparently on some sort of media-frenzied photoshoot walking down the street where our tour-group just happened to be resting.
She was totally surrounded by people with cameras, it was crazy.

I only got two shots of her, but other people in my group got waaay better ones.
The first one I took was totally blurry,
and this one I had to crop a lot because there were lots of people in front of me blocking most of my lens.
Man, it was intense.

I don't know who she is, but she's really photogenic.