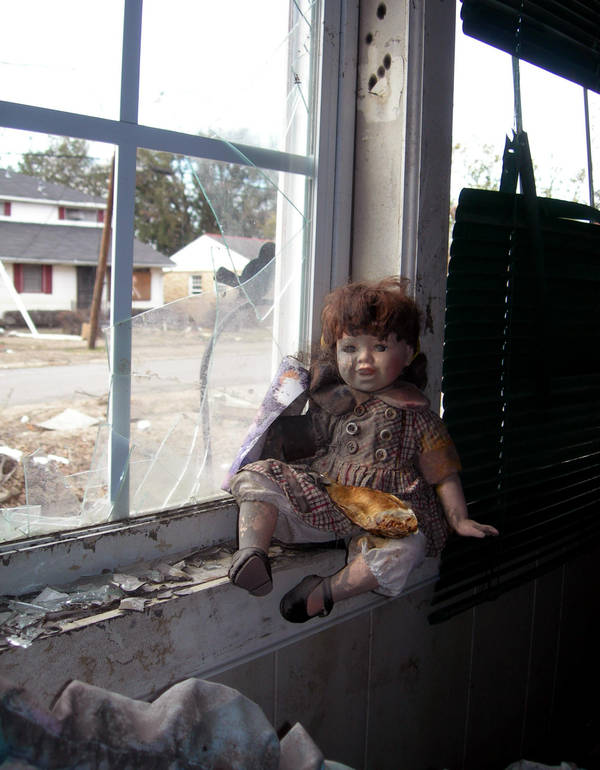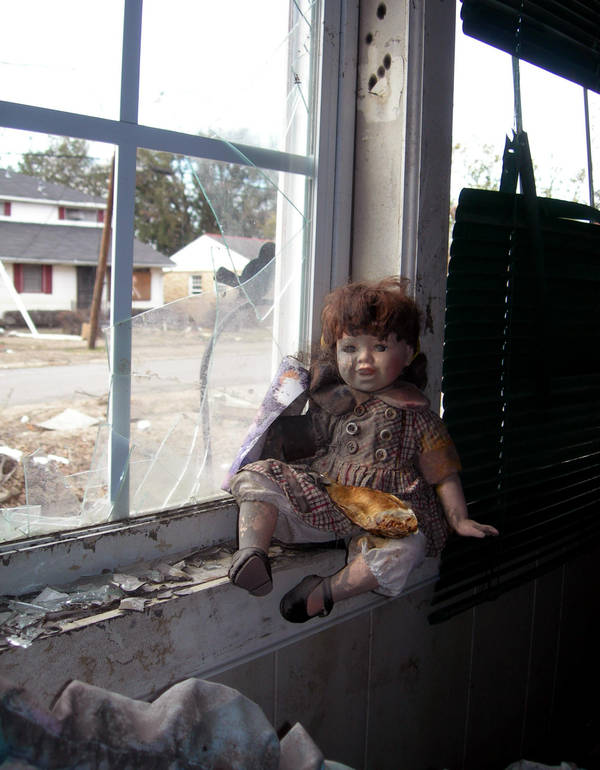 A doll sits in a window of a Hurricane Katrina flooded home in St. Bernard Parish with a dead fish in its lap.

This was not staged. I had to zoom in on the doll to take the photo because there was so much debris in the room preventing me to get close. It wasn't even until I got home and zoomed in on the photo to see what was in the doll's lap that I realized it was a dried up fish that swam into the house during the flood.

December 03, 2005
New Orleans, LA
Nikon Coolpix 7600

that's so amazing...

i lived in meraux, 4 houses from the levee before katrina. Afterwards, in the last house, the whole house was gone except for a statue of Mary, absolutely untouched.
Reply

Yikes, y'all had it so bad over there. Where are you know?
Reply

Thats scary looking. Poor fishy.
Reply

Becky almost jumped out of her chain when she first saw this photo. This was at her's sister's old house. It was so sad to see. The house next door had floated away and landed in the middle of the street.
Reply