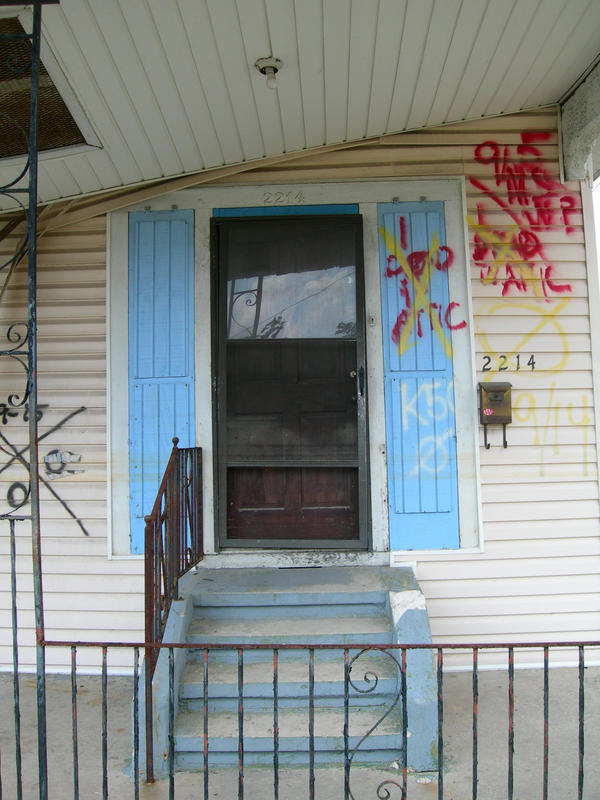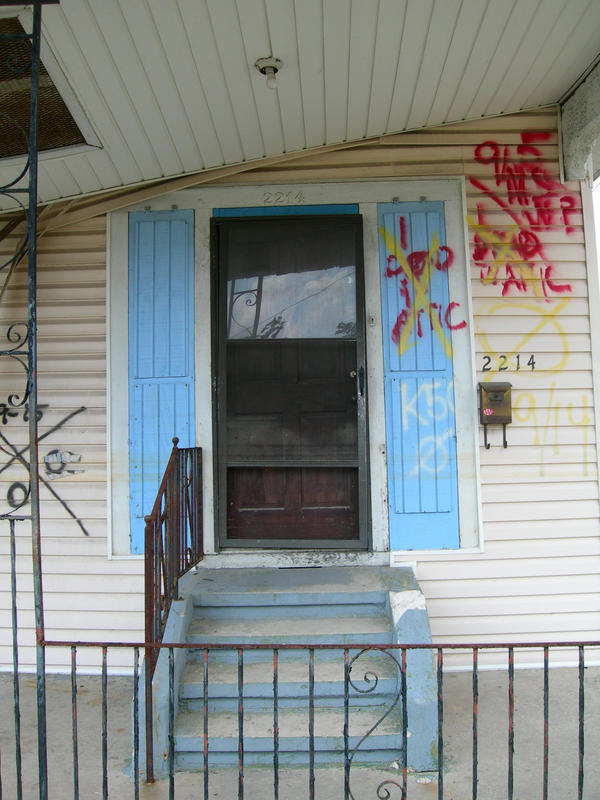 The markings on this house read "1 Dead in Attic". Enough said.
This house was the inspiration for the title of the book "1 Dead in Attic" by Chris Rose
[link]
St Roch Ave
New Orleans, LA
Nikon Coolpix 7600

Katrina was a bad storm. did anything happen to your house? All we got from Katrina was a few trees down and didn't have power for a month.
Reply

My neighborhood had high street flooding. Water came to my door but not in the house. Many of my neighbors got water in their houses. I had damage to the siding on my house and my fence blown down. My shed got about a foot and a half of water in it.
We evactuated and ended up staying in 5 different places until we could come home. We were glad to sleep in beds and not on floors and couches in crowded houses, camps, sheds, etc.
Reply
O3O death in attic.. was there really a death O__o?
Reply

Yes, I'm sorry to say that a person was found dead in the attic of this house after Hurricane Katrina. He, or she, was trying to escape the flood. Maybe he drowned when the water got too high, or he died of the heat from being trapped in the attic when his house was flooded. But he was just one of about 1,600 people that died in Hurricane Katrina. That house still looks like this today, 2 and a half years later.
Reply