Favourite genre of music: I listen to whatever I like, regardless of genre.
Favourite style of art: Traditional
Operating System: Win7
Personal Quote: "Nekas, līdz bērēm sadzīs. Bet, ja nesadzīs, tad morgā piešpaktelēs." ("No worries; it'll heal up till your funeral day. But, if it won't, that's what the undertakers are for, right?")
THE GAMES THAT I PLAY: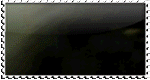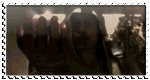 :thumb140993083:




THE STUFF THAT I SEE:















THE MUSIC I DIG:






:thumb156095976:









I'M JUST A WICKED YOUNG MAN!






:thumb376371411:













MY MAD LANGUAGE SKILLS:
:thumb298840402:





LLAMA FOR A LLAMA

Favourite Visual Artist
People on DeviantArt.
Favourite Movies
Enemy At The gates, Novaya Zemlya, Das Boot, Fortress of War, Hellraiser (1-4), FMJ, STALKER, Kray, Chistilische, Black Hawk Down
Favourite Bands / Musical Artists
Sabaton, Raubtier, Firelake, MoozE, Midnight Syndicate, ZAVOD, Viktor Tsoi, Atrium Carceri, КУРСК
Favourite Books
1984 (George Orwell)
Favourite Writers
Mario Petrucci (Heavy Water: a film for Chernobyl)
Favourite Games
S.T.A.L.K.E.R.: Shadow of Chernobyl, S.T.A.L.K.E.R.: Call of Pripyat, Mercenaries 2, UT2004.
Favourite Gaming Platform
PC, PS One.
Tools of the Trade
Pencils, fibre-tip pens, gel-ink pens for drawing and all sorts of junk for artisan crafts.
Other Interests
Drawing, making music remixes in AudaCity, doing creative stuff, collecting knives, watching crime documentaries.