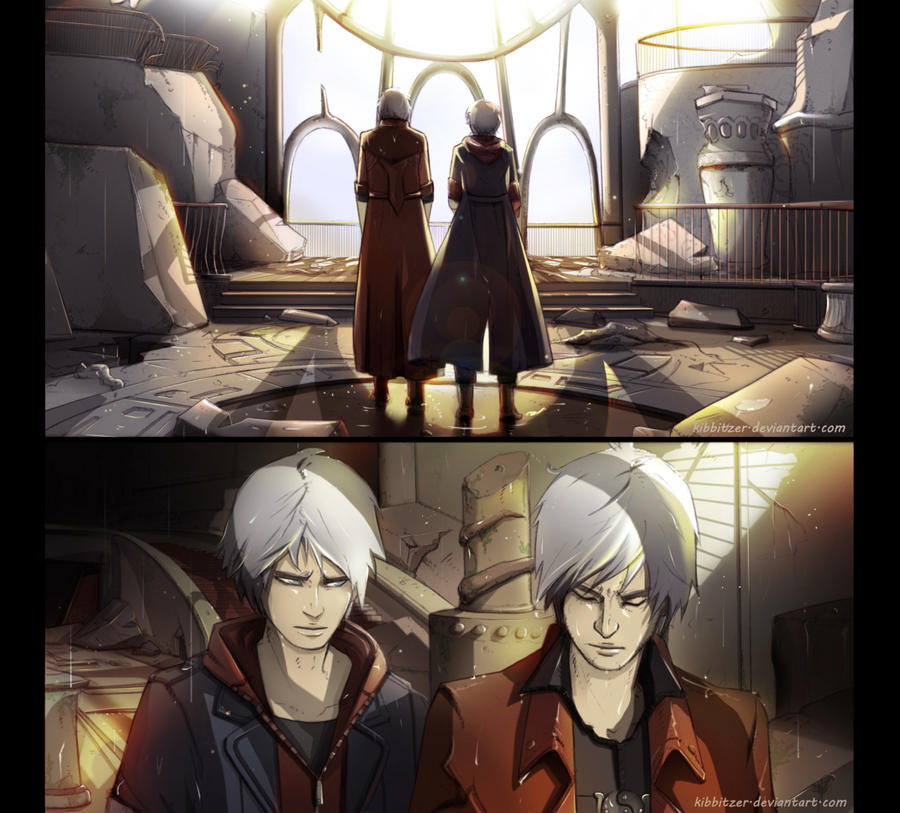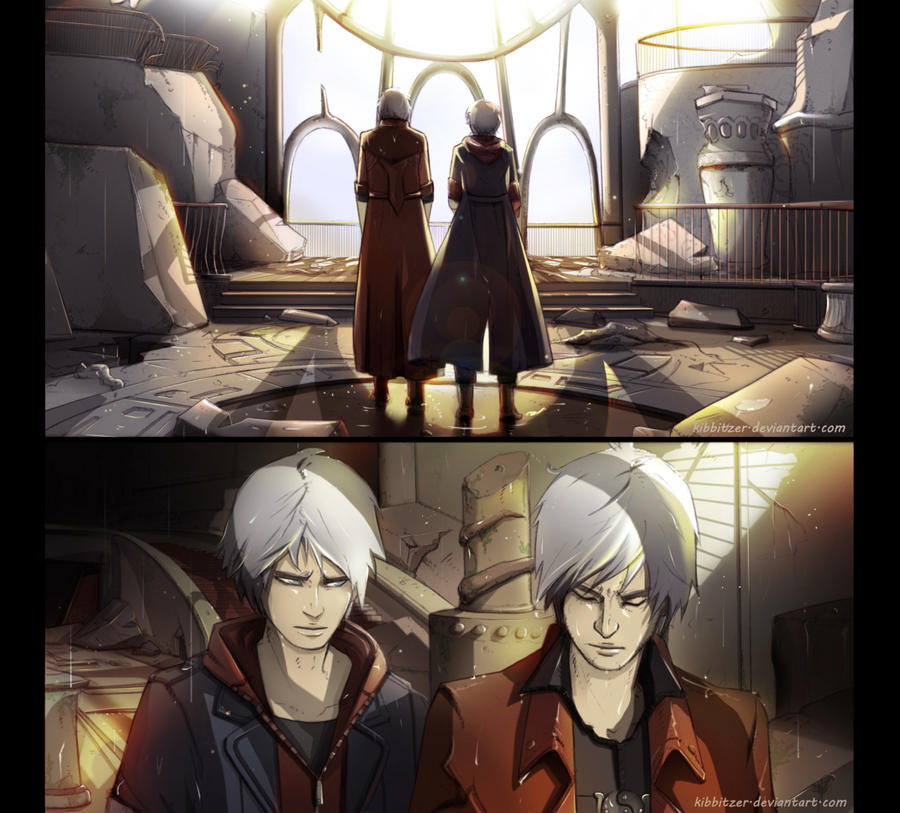 <--- WIP

another commission for

I found ispiration in this song ----->
www.youtube.com/watch?v=9Q5acV…
<------"shall never surrender"
BTW. Maybe this drawing requires a little explanation because not everyone has played the whole series of devil may cry.

This is the place where Dante killed his twin in devil may cry 1..
In devil may cry 4 he meets Nero, a kind of Vergil's reincarnation.
During the story Dante has never explained his own life to Nero..SO, I
imagined
an extra chapter on Mallet island, in the same place of the last battle against Vergil with a completely different atmosphere.
bright, peaceful, but sad and nostalgic.. the opposite of this--->
www.youtube.com/watch?v=J-ieRm…
Nero have my same expression when I'm at a funeral..
and now? what I do? I'm not able to comfort people....
I have to hug you????

==================
drawing in pencil
color with photoshop cs5


please...don't steal...not again! respects people's work.
replace the name with yours..is fucking ridiculous

The owner of this deviation has disabled comments.