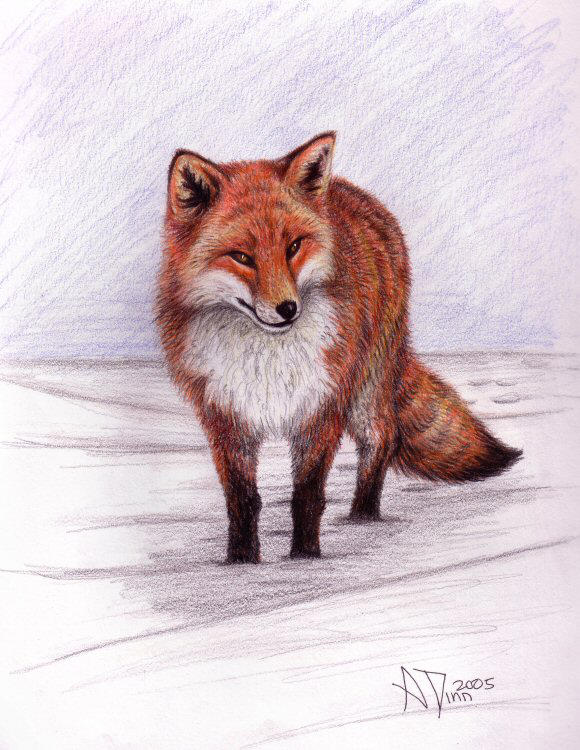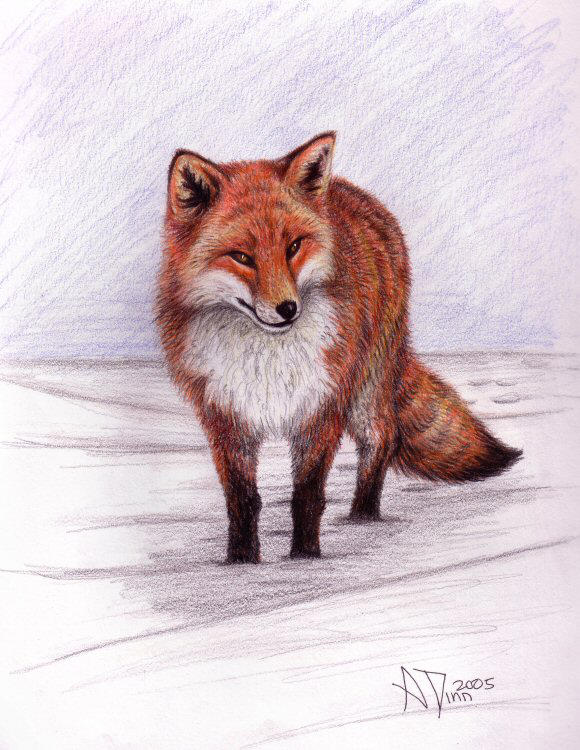 Yea, I've been working on this forever, I didn't feel like finishing the legs lol

But here it is! A little fox kickin around in the snow... yes that is snow..

so... maybe I didn't care to much for a background, but I didn't want to draw the feet so I threw in the crappy quick, light colouring just to say I was done the picture. His head is really ticking me off... stupid fox... grr.. *grumbles...