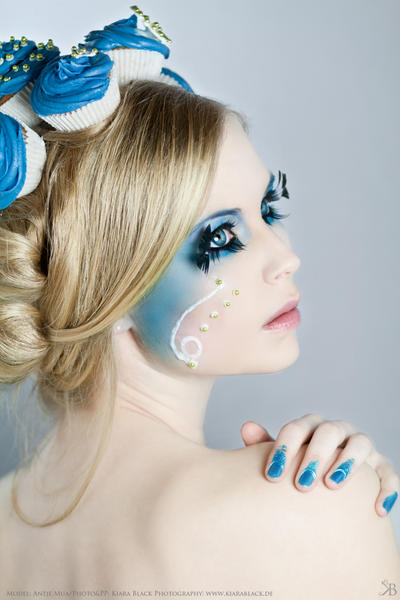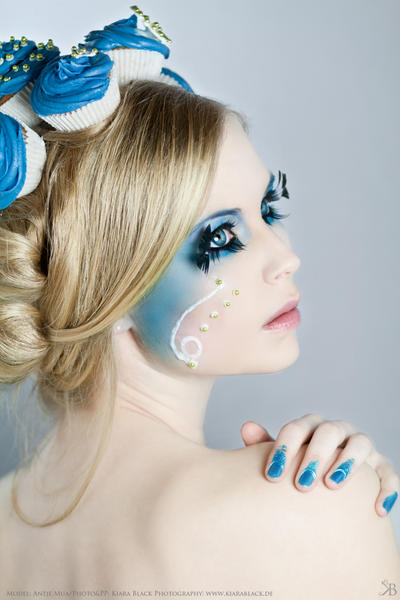 Watch
Model: Antje
MUA&Hair/Photo&PP: Kiara Black Photography
Assistent: Maddy
And yes. These are real cupcakes made by myself
w w w . k i a r a b l a c k . d e
follow me and my work at twitter:
twitter.com/Kiara_Black
FACEBOOK:
www.facebook.com/pages/Kiara-Black-Photography/33300438433




Other from the series:
COPYRIGHT NOTICE

No unautorised use please!
ALL of my works and content on this page & gallery are under German copyright law and CANNOT be saved, downloaded, or used for layouts, blogs, websites, myspace, banners, designs, cd, etc.WITHOUT the owners permission (Katharina Schimmel/ Kiara Black Photography) .

Failure to comply with this may result in prompt legal action. Please respect copyrights.
Let me just start off by saying that this is a really original piece- I haven't seen many Deviations of cupcake headgear, I can tell you that!
The colouring is brilliant- the blues are really fluid and vivid, but without being overpowering by having too much of them. The tone of her skin and the light grey of the background contrast beautifully against the blue aswell, not too dull but just enough so to make the blue colours the main focus of the picture.
Her expression is charming, but somehow doesn't really fit; she looks a bit distant for a woman with such ostentatious accessories.
I do like the smudged look of the make-up and nail polish, although again I'm not really sure where it fits in with the theme.
Overall, though, it's a pretty nice piece of photography. Delicious!

The Artist thought this was FAIR
8 out of 8 deviants thought this was fair.
I certainly appreciate almost surreal look of the pic. Girl seems like she is deeply thinking about something very important, yet very unreal or distant. Blue colour of cupcakes highlights dreamy look even more. Colours perfectly match together, composition is very nice and the pale skin of the model makes blue hues to pop out of the picture. I'd love this hanging on my wall.

It is very hard to find any weak spots of this pic but maybe some matching environment would underline the feel of the picture.

But in the end this is a stunning piece of photography. Great work!
The Artist thought this was FAIR
6 out of 6 deviants thought this was fair.