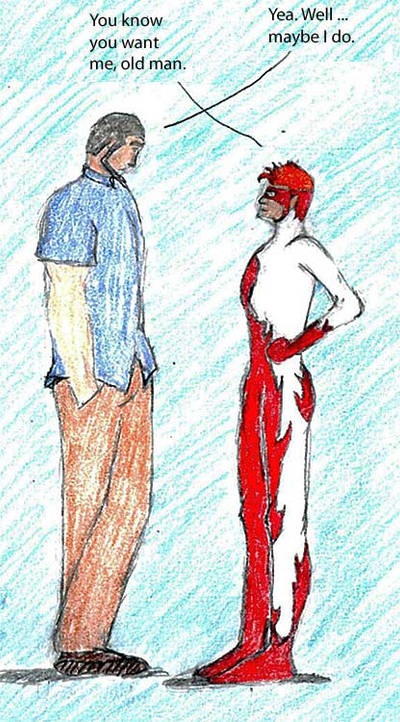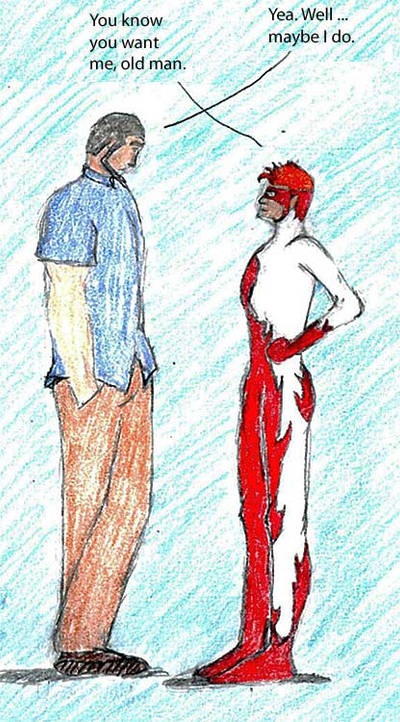 Watch
Another piece of Young Protectors fan art. This time to the wonderful comment by Vincent who proposed the personalities of "Duncanni" and "Hot Klye" swapping.
This is just a quickie sketch. I'm planning a multi-page crossover yaoi-web-comic doujinshi based another comment, so I wasn't too focused on this.
Characters from
The Young Protectors, Artifice, Teahouse Comic
and
Starfighter
will all have dinner together in chibi form. Yea. It be like that thou.
Graphite and colored pencil on paper.
Original The Young Protectors stories and characters by Alex Woolfson. Original The Young Protectors character art and pencils by Adam DeKraker. Original The Young Protectors colors by Veronica Gandini. © 2012 Alex Woolfson. All Rights Reserved. [link]