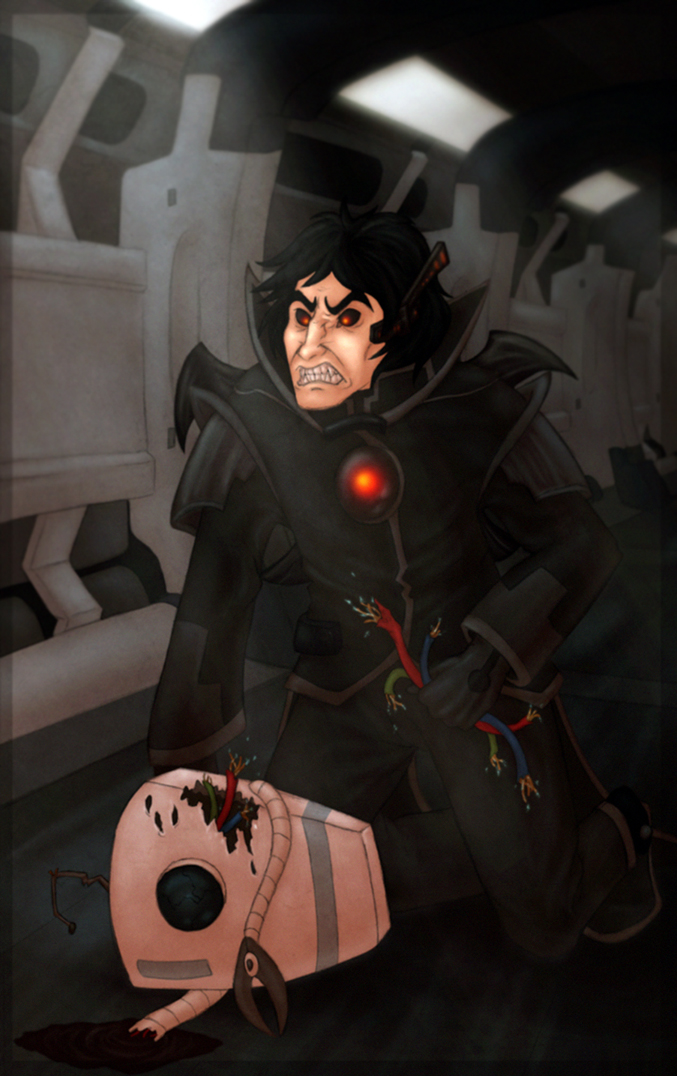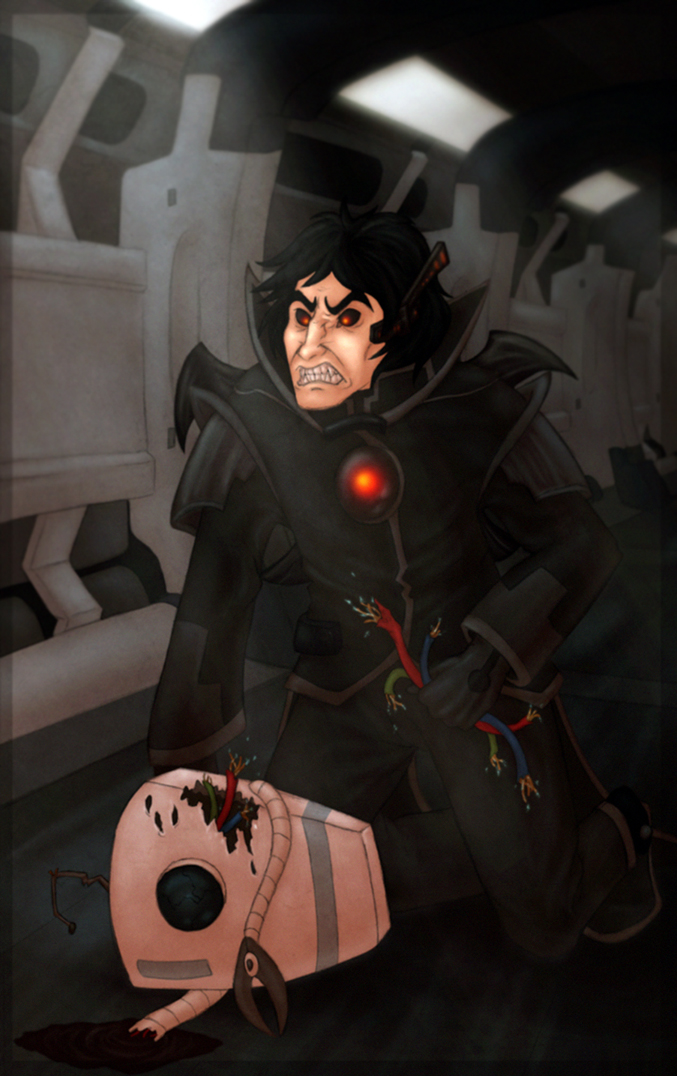 Watch
He had killed his Captain. He had never quite meant for it to happen, but the human had left him little choice. Afterward, the ship had run quite smoothly, for a time--after all, he was an advanced AI, the elite of the elite... but there were whispers of dissent. It was a constant buzzing in his ear, a constant nuisance always tingling at the back of his mind. They thought he had gone mad.
One of them made the mistake of confronting him. Telling him he was wrong.
He had only one thing to say in reply before he ended the life of the pitiful intelligence before him: "This... is my ship, now..."
Contest entry for
=
Naomi-Wiflath
-- her android autopilot nicknamed Dark quelling a rebellion on the ship he now runs.
MOST COMPLICATED PIECE I HAVE EVER DONE I had no idea what I was doing.
Hope it came out all right!

Hold on. one minute.
My jaw has fallen off and i cant find it.
ASDGDF WOW! o_____o
Reply

Ahhhhhhh I really really like the background. And the sparky wire and his ANGRYFACE and fajus just everything
Reply

Oh thank you :3
I had a lot of fun and frustration with his face, but I think it came out pretty good, too!

Reply