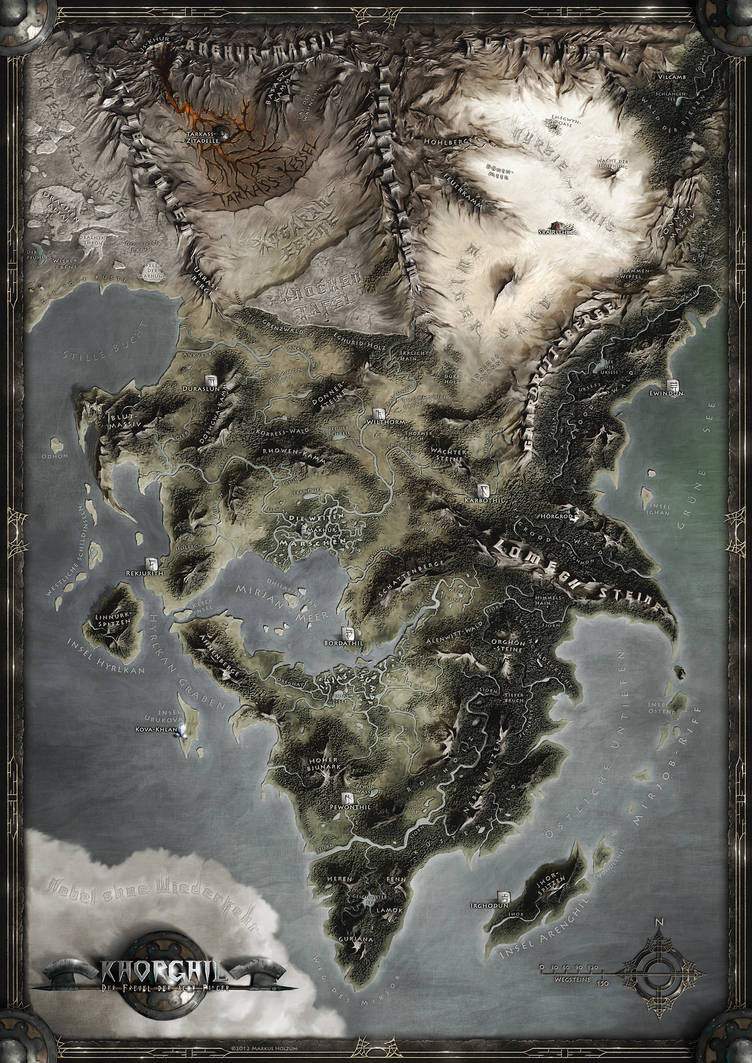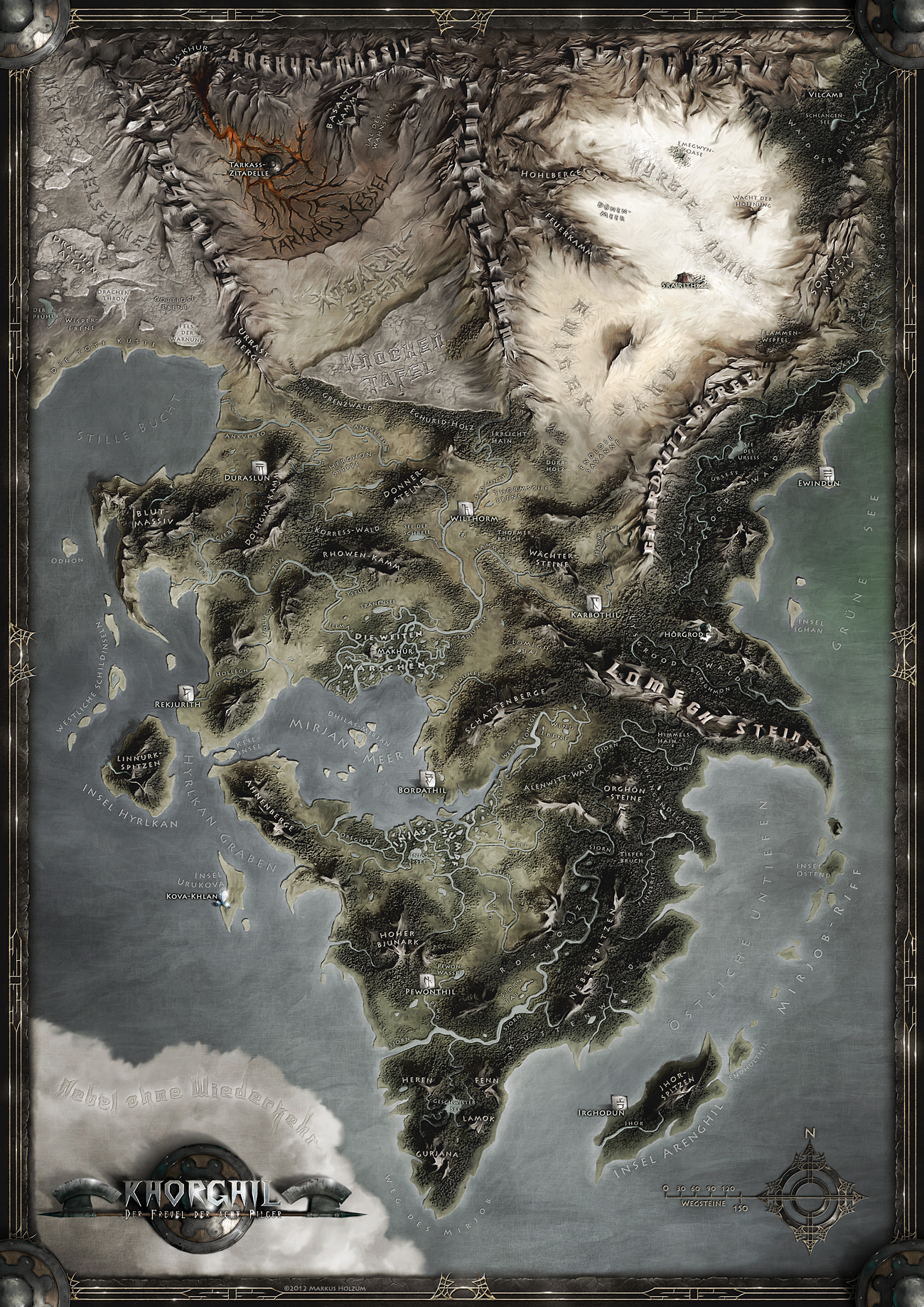 Watch
HAPPY NEW YEAR!!!
The Year of 2012 is my Year of "the new and easy Way". Since 1996 i have been worked on my own Fantasy-World "Khorghil". In this time my personal taste in fantasy and the trends of fantasy itself has changed. So after years of correction my world it is time for a big break. Back to the roots, back to the beginning. And here it is... the new world of Khorghl... started with this General-Map.
I am going to give myself about 2 years to finnish ALL content to this world. I will write it down in books and of course paint it down in lots of illustrations. You will see (and read) them all here

.
The source-file of this map has the size of DinA2... the fontsize is pretty to read in the original. Regionmaps from the NW, NE, SE and SW and a political Realm-Map will follow soon.
I really hope, you like it cause this will be the base of my doings the next 2 years
All kind of Khorghil-Illustrations especially the names wich are older than 2012 arent current. only a few will jump in my new Khorghil-Portfolio but they will be redesigned in several ways.
Stay tuned for more and big greets
Markus
On first look, and also looking on the details, I must say this map is truly brilliantly done.
It has great amount of beautiful detail, it looks perfect with all these mountains, rivers and forests. I especially like the way you have done some labels on the upper side of the map (those engraved texts), I think that if engraved text labels were everywhere, not only in the mountains area, it would be even more awesome.
The shading of mountains, forests, rivers and labels give a nice feel of plasticity to the map, making it even more realistic, and give it "fantasy map" feeling.
On overall, practically everything on the map, mountains, rivers, labels and forests is brilliantly done, there are not many maps like this out there, I see dozens of hours of work have been put to this map, great work!
The Artist thought this was FAIR
94 out of 95 deviants thought this was fair.
Good: Wow, where do I begin?
+The labels are my favorite part. I especially like the ones that look like they're raised right from the terrain.
+The textures and use of colors is likewise fantastic. You give each region its own character.
+I like how your icons look like physical objects on a physical map.
+The Compass Rose fits the theme of the map perfectly.
+It's rich with subtle detail throughout.

Areas for Improvement: I'm really having to dig here.

-The borders seem to end abruptly, as if they've been partly cropped off. This is most noticeable at the corners.
-The shores of the rivers seem slightly raised.

Overall, this map is an inspiration!
The Artist thought this was FAIR
15 out of 15 deviants thought this was fair.