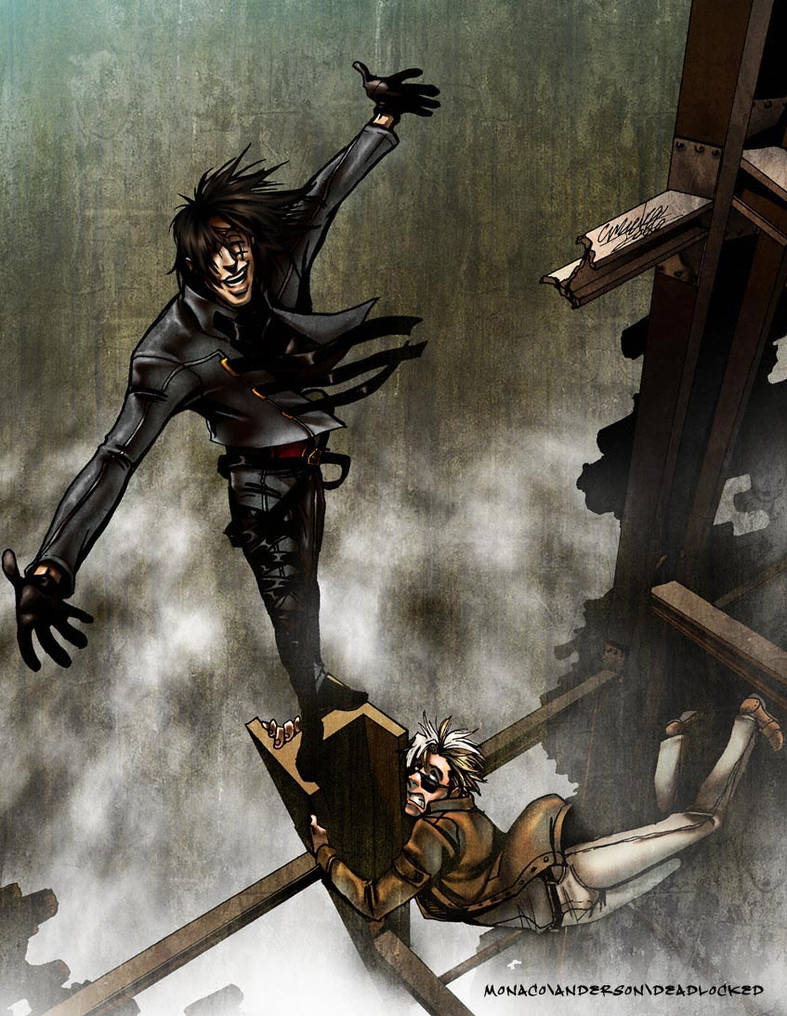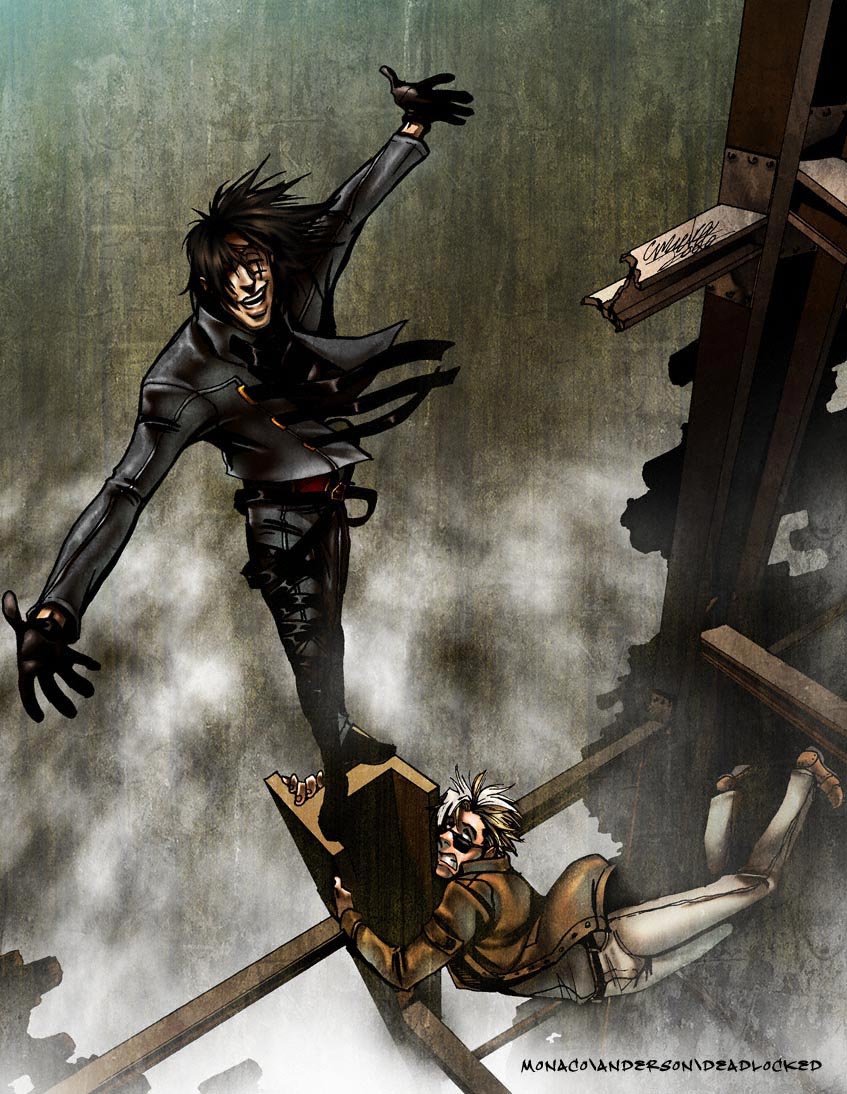 Watch
Forgive me for dying there, seems to be becoming a habit...anyways, my two original characters again, Synn [dark hair, arms open] and Erc [light hair, hanging on for dear life].

Line art scanned, colored and textured in Photoshop.
And thanks so much for looking, I'll probably disappear again, but I do want to say thank you, even if it is just here in the description.
The owner of this deviation has disabled comments.