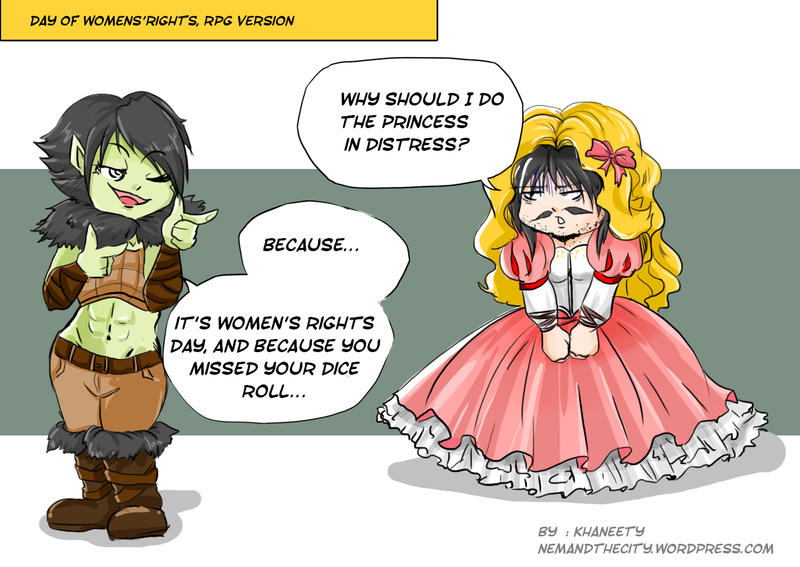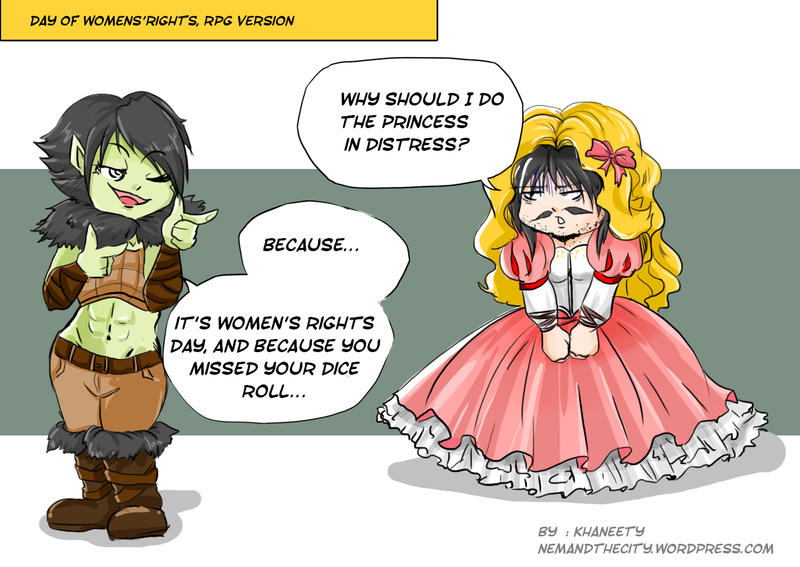 Watch
RPG minicomics
Hi there!
In France (and probably abroad), we honor womens'rights on march 8th.
It's a special day, because rights are not ever acquired, and we have to remember people who dedicated their life and efforts to have a more equal world.
So, I wanted to make a little funny illustration for this special day, with my actual D&D characters campaign!
(The princess is actually the palladin)
So well, hope you will enjoy this pic!
Please leave a comment, it helps a lot

Have a wonderfull day!
Khaneety Follow me on Facebook / Twitter / blog / Tumblr

First I've heard of it. Or maybe I did but don't recall. Maybe I'll try to remember next year as its the day after my birthday. And he may have to get some new dice for better rolls!
Reply

Ahah, je n'ai pas commenté sur FB... alors je le fais ici! J'aime beaucoup leurs expressions! La prochaine fois, il faudra juste enlever la barbe et la moustache ça fera illusion!

(euh... oups?) Ah ces dés... ces dés...
Sinon, niveau ombres, la robe est super!

mais je me demande à quoi ressemblerait ta demi-orc en robe de princesse...?

Reply