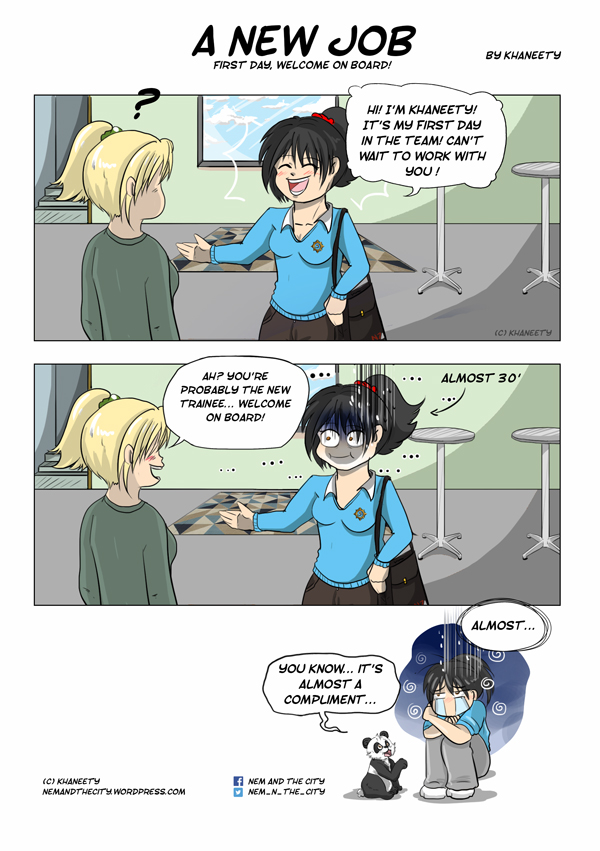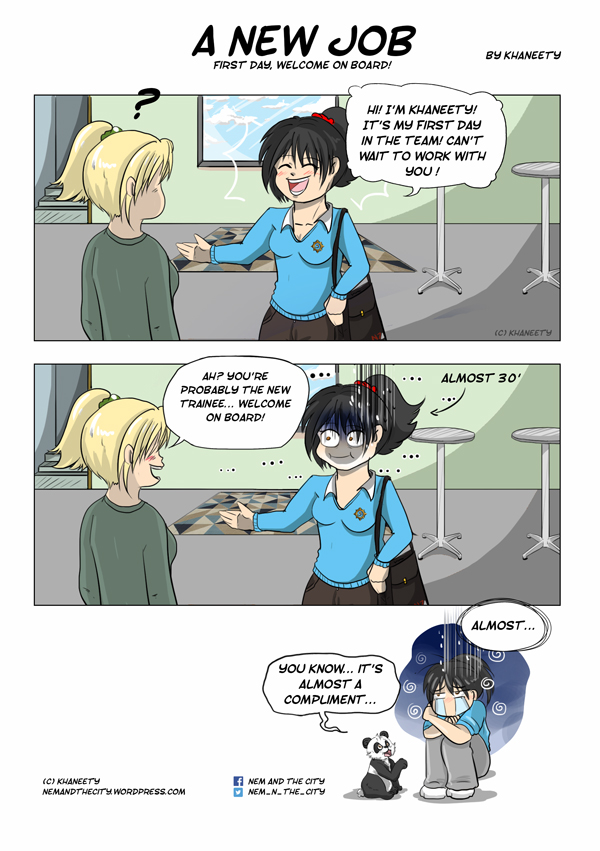 Watch
First day at my new job! Even if I'm nearly 30, a lot of people think that I'm very younger.
It will be an advantage, someday. I hear this for 15 years XD
It could be worst, after all. But this experience made me laught (and die inside, but I'm used to).
So I share it with you


Sympaaaa.
Ah, les jugements sur l'apparence...

Je te souhaite définitivement de ne pas passer directement de "15 ans de moins" à "petite vieille". Ce serait pathétique.
Reply

Awe cute! It will definitelty be an advantage later on

Reply

Hehe, ça peut être un avantage comme un inconvénient xD Mais c'est plutôt flatteur pour n'importe qui selon moi, vaut mieux ça que le contraire non ?

Bon courage dans ton nouveau travail '_' quoi que cela puisse être...
Reply