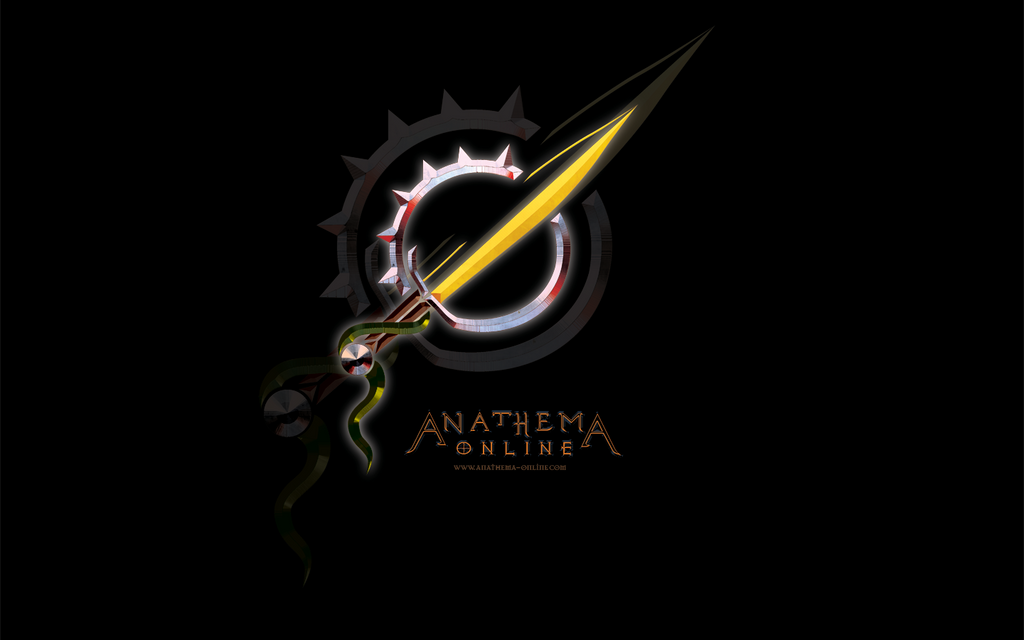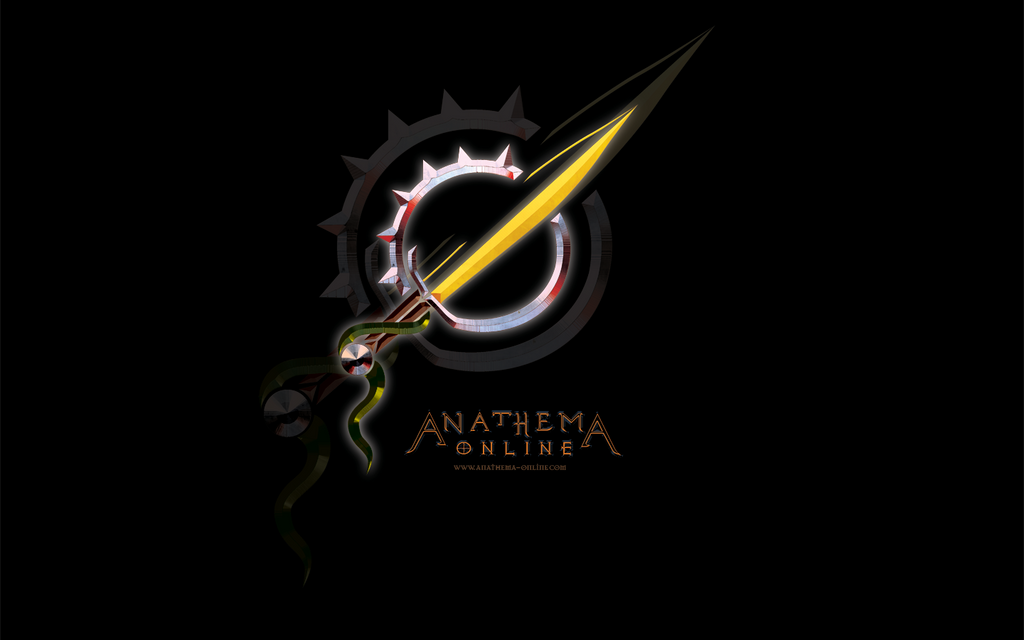 Watch
White version available HERE.
This is a wallpaper based on the logo I designed for the free online roleplaying game I run called
Anathema Online
. It is a new variation on the freeform roleplaying genre, and was made to merge descriptive writing with MMORPGs. Basically, it is a fully featured, structured world with an underlying base of code for all to immerse their original characters.
I had to design a logo as the first assignment in my first year Graphics Design course. Basically, we were supposed to have come up with several logo concepts, with several different attempts at rendering each one. This morning, I went into class with a blank piece of paper.
By the time my professor came up to me to check out my concepts, I had two pages full, and he considered many of them to be good, and my first one to be 'very strong'. I am very proud of myself :3
Symbolism
Just like the banner for AO, I packed in some symbolism into the logo. The sword represents war- an constant in Anathema Online, as people just can't seem to get along. The shield (or implication of one) represents the honour seen in *some* of the characters, but to which many of them aspire. The spikes on the edge of the shield represent the acts of brutality that occur. Finally, the lizard/snake tail that comes off the ring of the shield and curls around the hilt represents the treachery and back-stabbing.
Widescreen
1440 x 900
1280 x 800
Normal (4:3)
1152 x 864
1024 x 768