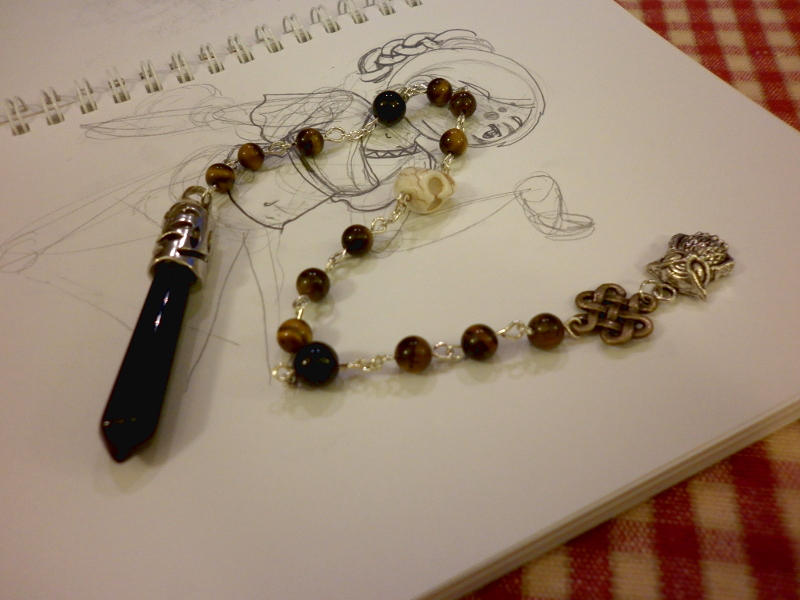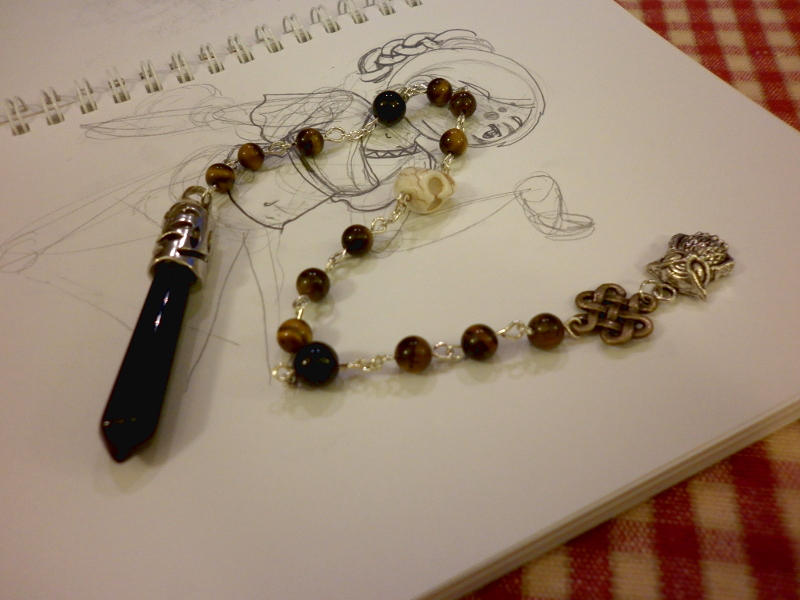 Watch
Pendulum - "Voice of the Ancestors", original name "La Voix des AncÍtres"
This particular pendulum was made for Valiel. She asked me to do a pendulum in onyx and tiger eyes in honour of the Ancestors. It's not my usual style, with its chain, but she like it and I'm satisfied with it


Reply

Reply

Oh wow! I love this! Onix is one of my faves. how much do you charge for one?
Reply

THis one specifically was an exchange. For something like this (with a lot of pearls), it would be 14,90€ (+ shipping). For something simpler, it can go from 10,90€ to 13,90€ (it depends on the pearls you want, etc ^^)
Reply