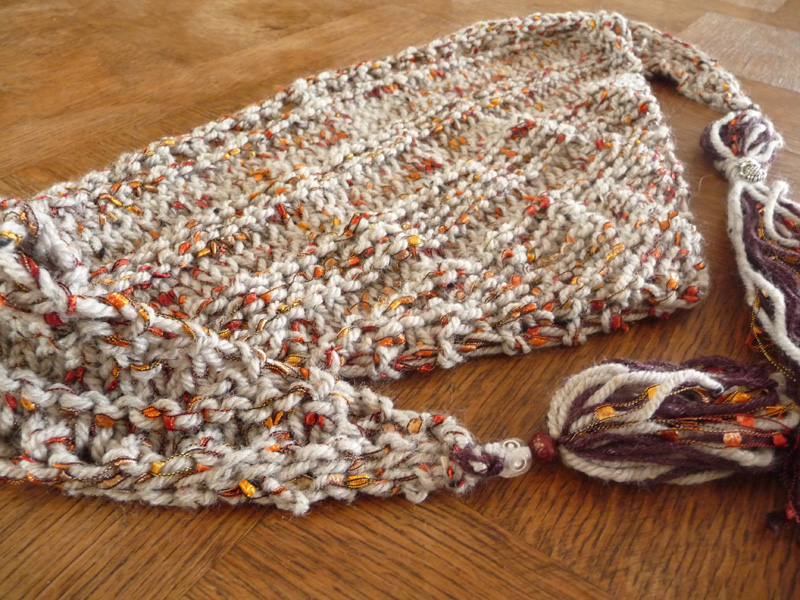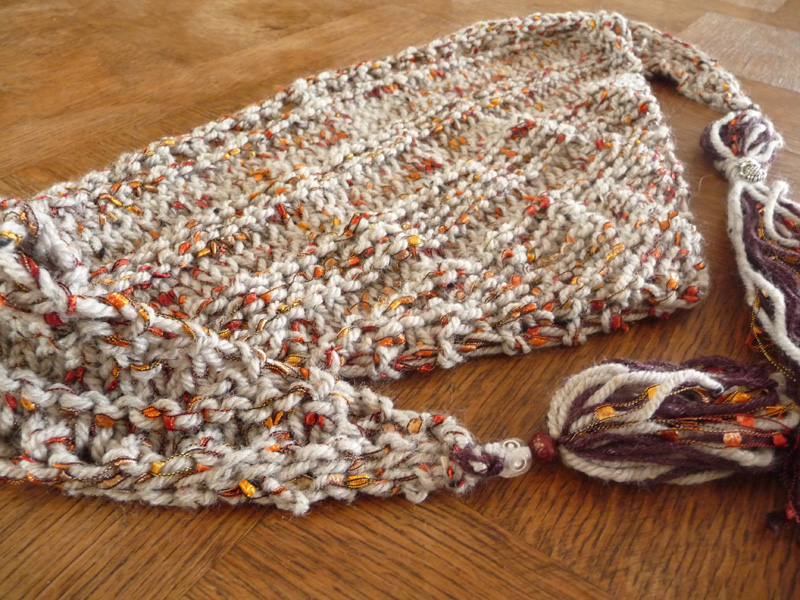 Watch
It's for sale here :
[link]
18,90€ + shipping fees
Mabon is a triangular scarf, or shawlette, inspired by the beauty of the Autumn Equinoxe and the falling leaves. Mabon is the name of the neo-pagan celebration that take place at the autumn equinoxe - when the year turn slowly to the dark season.
I'm pretty happy with this scarf, and I hope it will find a happy owner who loves autumn as much as I love it


Reply

Cette écharpe est vraiment sympathique, j'aime beaucoup les couleurs chaudes dans ces teintes marrons, ça donne un petit côté "automnale".

Reply

Ca tombe bien, puisqu'elle est nommée d'après l'équinoxe d'automne ;D !
Contente qu'elle te plaise en tout cas

j'espère qu'elle trouvera un propriétaire

Reply

Bien ouéj'!
Peut-être moi, ce serait cool pour l"hiver!

Reply

Wesh !
Aaah, si tu veux

pour le moment elle est toujours là, rangée dans mon placard à créa (qui n'augmente pas, heureusement, les dernières viennent de prtir vers leurs proprios respectifs - fiou ! il est un peu petit XD)
Reply

The yarn is so lovely, making this an adorable piece. Wonderful work!
Reply

Thank you

I combined two different types of yarn (a simple, "natural" colour yarn with a more fancy yarn). Combining yarns can make really nice reasults with the good yarn !

Reply

makes me want to start my own project, to make a scarf for each Sabbat in its colors
i don't knit nearly as fast as you thou
Reply

It was made on big needles (8mm), to make a nice fabric, to be fair, so it's really quick to knit

I plan to make triangular scarf for each sabbat, too, to sell them (I already have too. much. scarves. I make one or two each years for myself - not counting shawls and hats and stuff. It's a way to honor Deities

)
Reply

pretty! you made it? how long did it take?
Reply