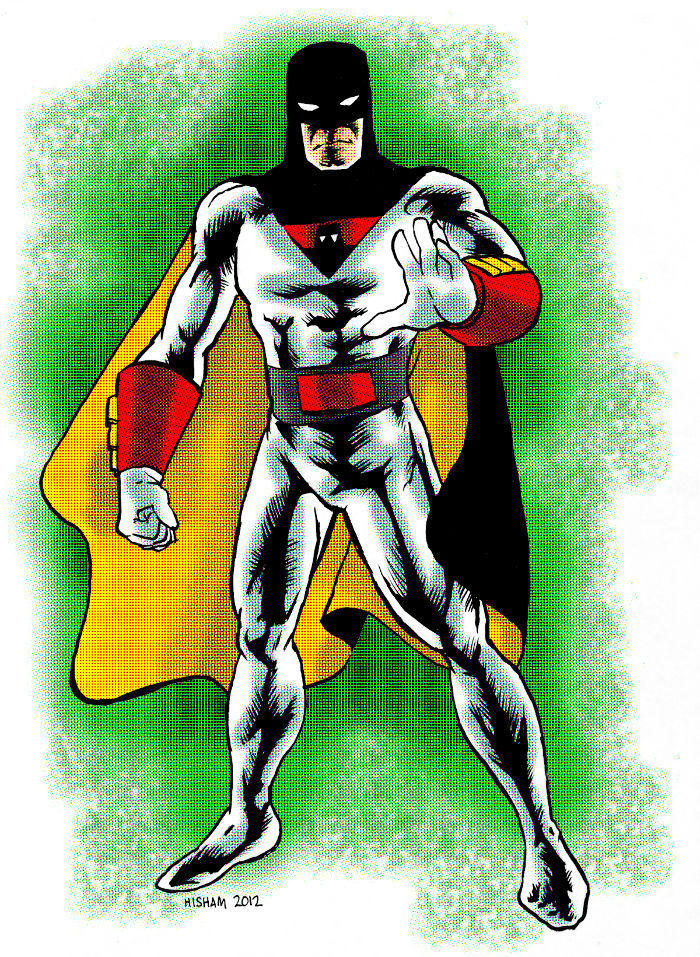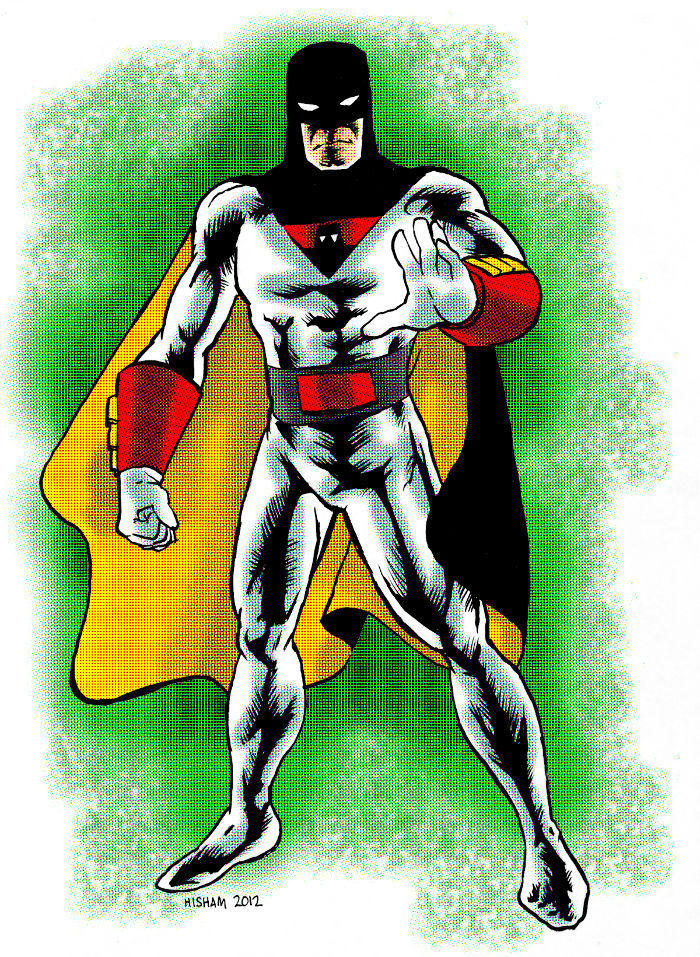 Watch
Space Ghost from Hanna Barbera. Teen Force and the Herculoids were pretty awesome too.

I put this under digital because of the digital colours and newsprint / ziptone filter, but pencils and brushed inks are traditional.

Reply

A tight blend of traditional and digital, Khairul. This guy is a favorite from my childhood years and you have done him justice! I've had a great time strolling through your great Gallery. I'd tell you to keep up the good work...but you'll do that whether I say it or not!
Reply

Many thanks for the comment! I am elated that you enjoyed my gallery! Your work (especially your human form, inkwork and shading) has certainly been a big influence on my artwork over the years.
Reply

I'm happy that you mentioned the shading aspect of my work, Khairul. When I started doing illustrations for roleplaying gamebooks I noticed how stark and flat much of the artwork was in those expensive products. There was a general lack of depth and detail. Understandable, considering the meager rates paid per illustration...but I just couldn't bring myself to skimp. It's gratifying to hear that it paid off, and that you found inspiration in my images! Awesome!
Reply

I demand Herculoids fan art!!

Did you know I have every episode on DVD, ripped from Cartoon Network reruns?
Reply

Reply

Nice lighting choice going with the core shadows on the form!

Reply