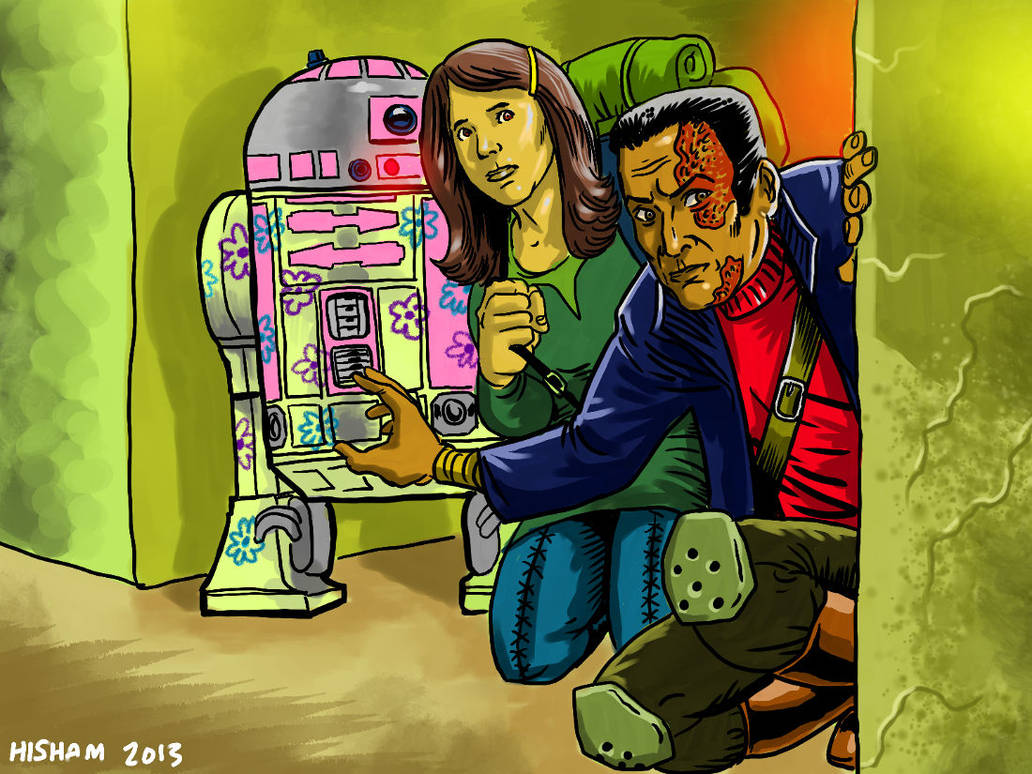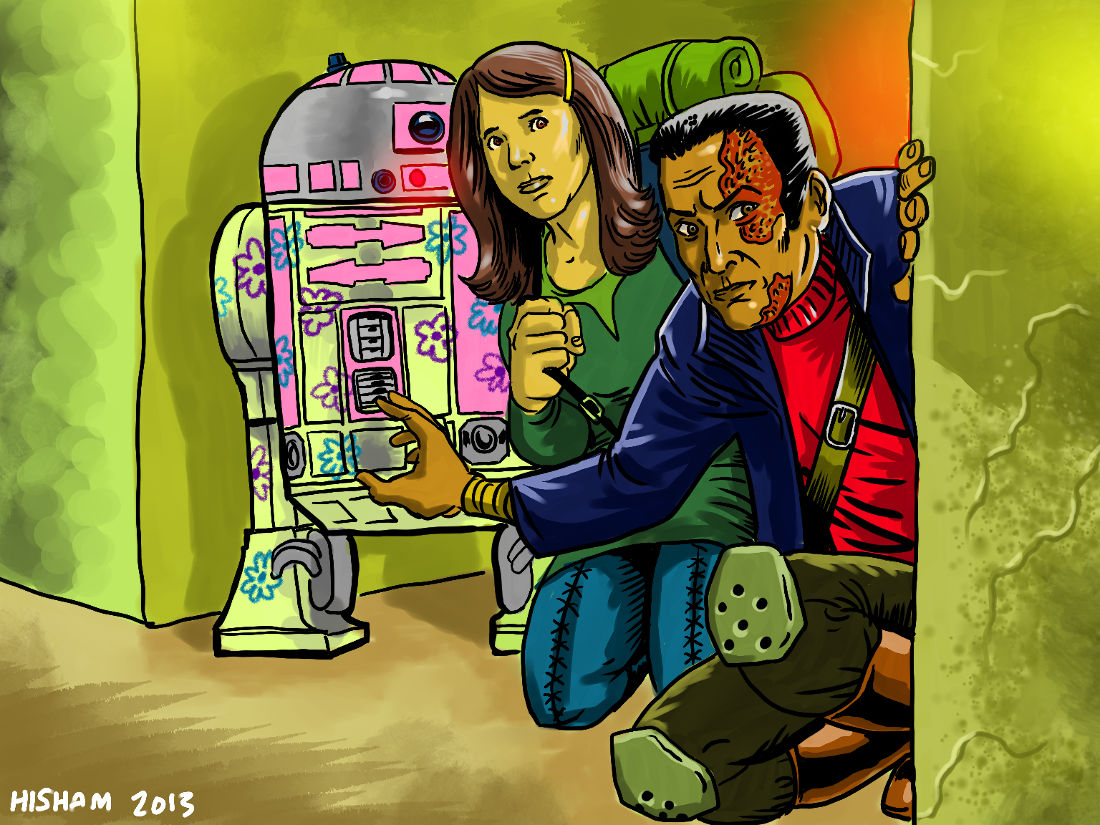 Star Wars RPG
art request
pickup at the
Star Wars Artists' Guild.
Juanflaco's gaming group characters: Claire, R2-79 "Squeak" and former clone pilot Dutch.
Drawn using MyPaint.

Thanks for the piece! For anyone wondering, the R2 unit is played in our Edge of the Empire game by my 7 year old daughter

Reply

You're welcome! As I said, I love it when parents GM their kids to play. And with children's imagination, things get pretty interesting! When I ran the Beginner Game I never thought my son (playing Pash) would lower himself from the Mos Shuuta mesa down to the desert floor and climb back up at the Shantytown mesa to avoid stormtroopers! Haha.
Reply

Well, we've found Fluttershy's R2-unit.

Reply

Now you've done it. You've evoke the Laws of the Internet. Now someone's going to do all the My Astromech Ponies!

Reply

Awwww that droid XD Hat tips to whoever painted flowers on it %)
Reply

According to the requester, Claire (played by a 12-year-old) painted them when the character was a little girl.
Reply

Really cool, looks mysterious and action packed

Reply

The players, according to the requester in the link above, are actually children ages 12, 9 and 7. I hope they like this picture of their characters.

Reply