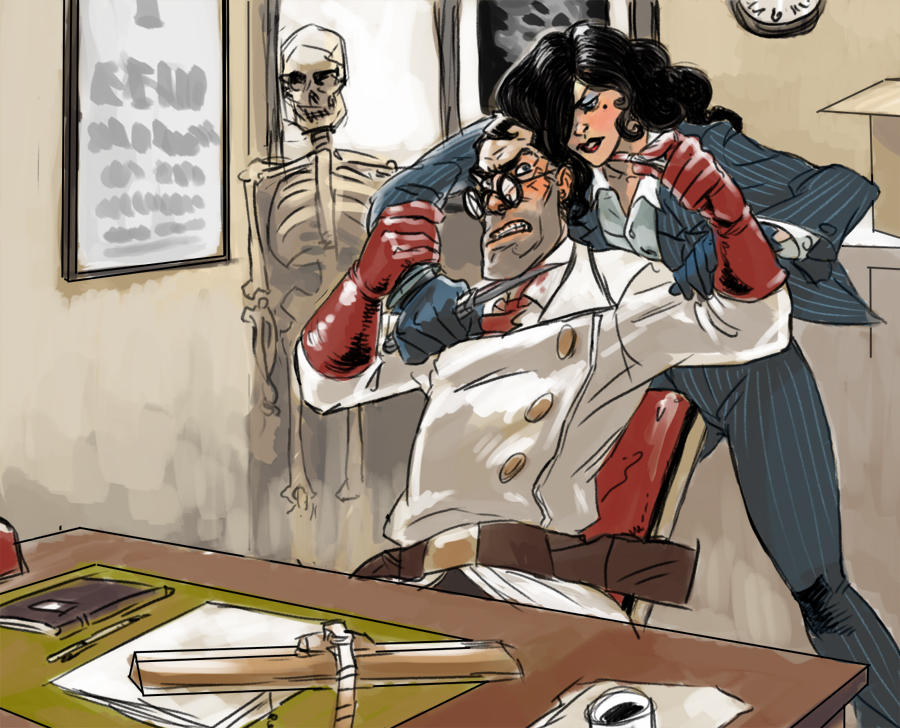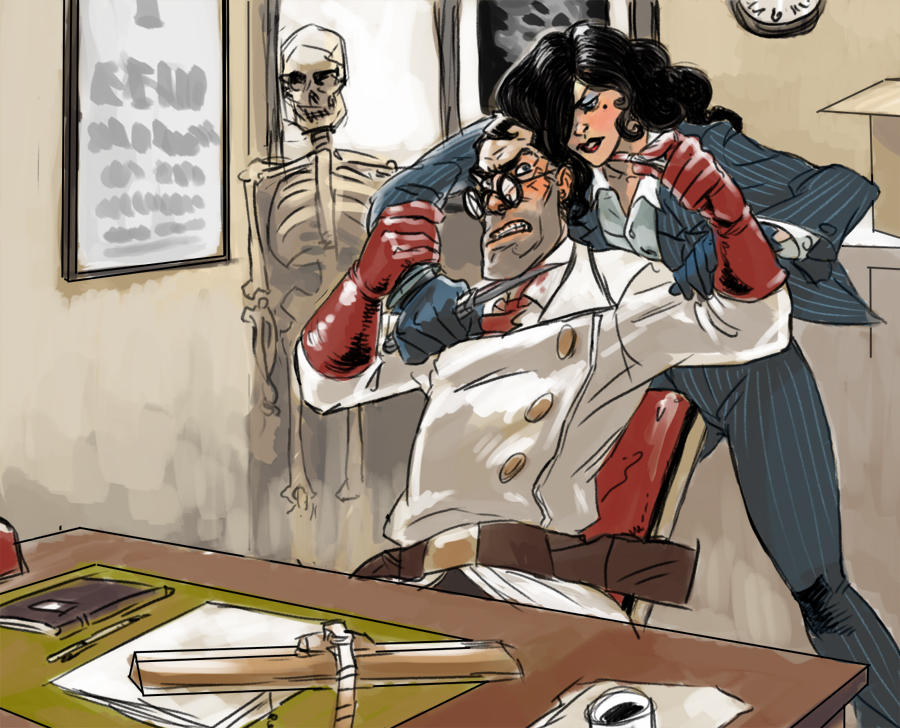 Watch
I really like how you captured the style and even went so far as to show what the Medic's office may look like when he isn't helping out Heavy Weapons Guy. Also, I'd like to point out that you managed to make the characters themselves have the most emphasis without being overly flashy rather excellently. And, I noticed a sort of "vague detail" about the unimportant things (the desk items, the x-ray, the skeleton, etc.) and you made them not stand out but still have all the detail necessary for the viewer to determine what the items are. That being said, the struggle here is very obvious but it's difficult to feel. There should be more of a sense of tension, somehow. I have no recommendations as to accomplishing this feeling of tension but it would certainly help the piece as a whole. Despite that bit of criticism,l this is an A piece in my book.
The Artist thought this was FAIR
25 out of 26 deviants thought this was fair.