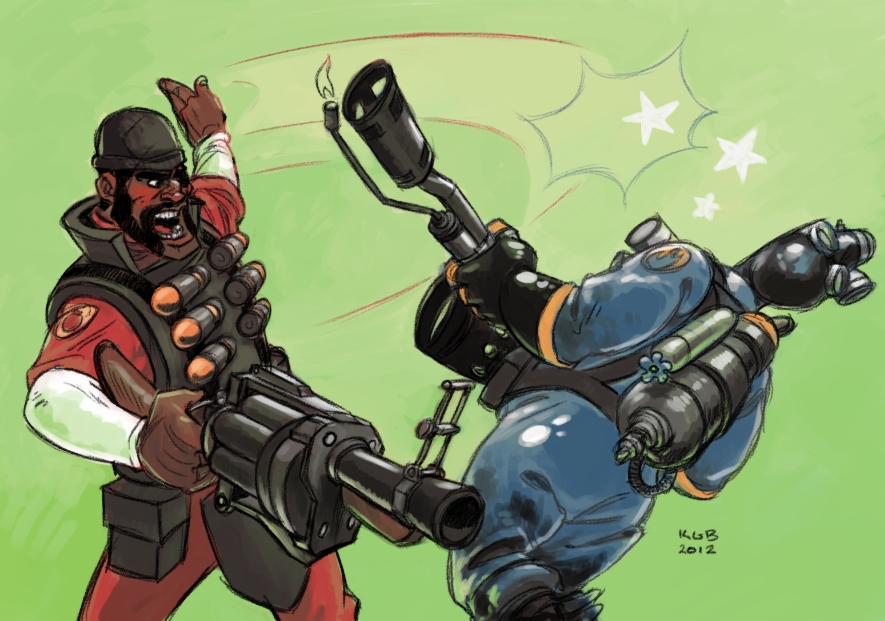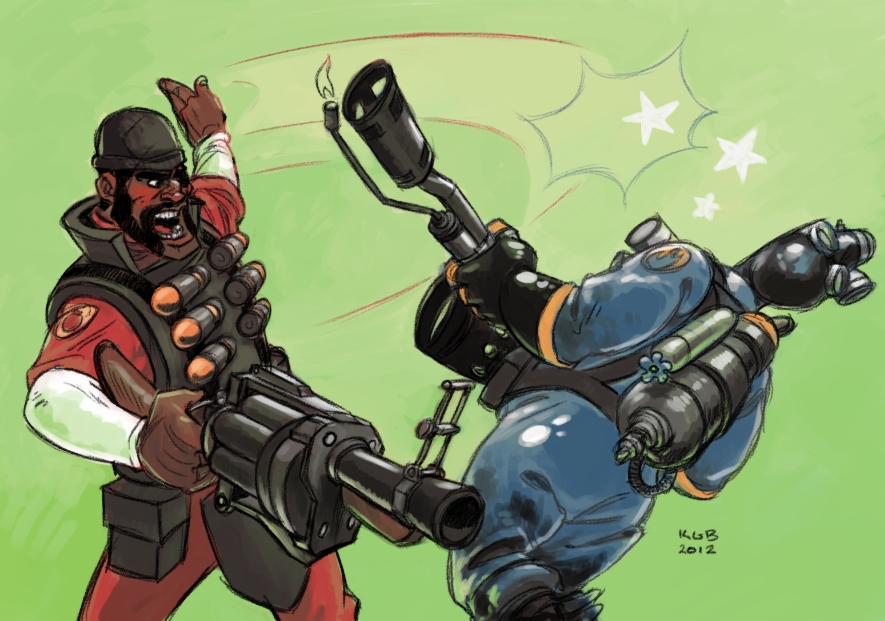 Watch
"GO HOME LASSIE! MEN ARE FIGHT'N HERE!!"

yeah I probably spent more time on this than I should have.
First up: I can't say i've ever seen any TF2 art quite like this. I say this both in respect to the postures involved, and in respect to the content (demoman pimp slapping pyro). Also, you managed to capture the hand-painted 'cartoon' textures of team fortress, while adding your own mark to it as well. Thus, despite the characters not be 'original', i definitely award the picture a full compliment of 5/5.

Technique is interesting: You went for a larger brush in many areas, but used them very effectively. A good example would be the demoman's arm, where you used what appears to be only 3 colors but gave the appearance of a full shade. This is probably what gives the work the 'team fortress 2' look, and really says volumes about your skill with implying shading to the onlooker. The only thing keeping this from a 5/5 here is the Pyro's posture, and the demoman's face. In the case of the demoman, i believe that the chin may jut too far forward, though that may be a stylistic choice
Regarding the pyro, his head is angled far too high up. Remember that the mask faces downward slightly. So to have him show both the top of his head and the mask front at once would involve his neck coming in through his mouth.

I liked this work, it was funny, original, and believable. ESPECIALLY if the demoman just drank from his bottle o' scrumpy.
The Artist thought this was FAIR
42 out of 43 deviants thought this was fair.