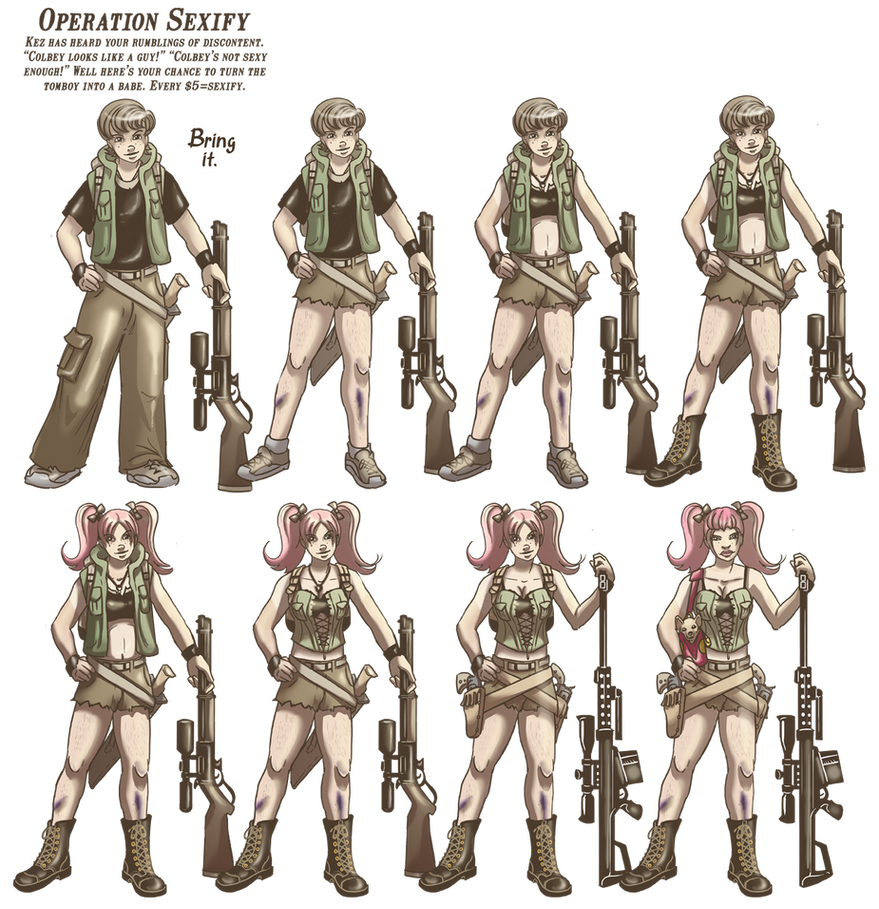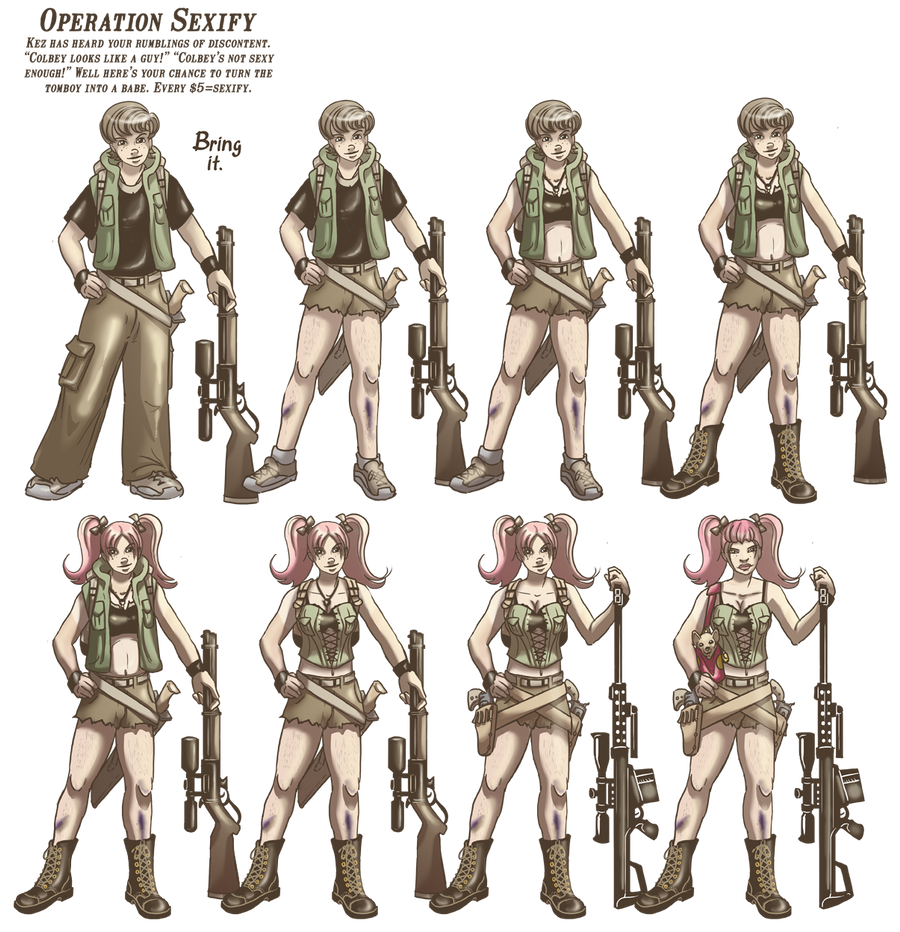 Another $10 gets us a sexy face and a purse complete with chihuahua! Remember ladies, always match your chihuahua to your leather. We have now reached OMG phase, and this is where the REAL fun starts. Heh.
---
$10 in donations= new weapons! Colbey needed a weapon as big as herself and two more just for show.
---
Because corsets and pink hair are all the rage. We reach level OMG at $45, and that nets us an entirely new Colbey design in original clothes, but new look. It will be making Colbey hot instead of...this.

----
The next $5 is a new and stupid hair do.
----
Oh ho ho. It has begun. And not in the way most people imagined. BWAH HAH HAH
Paypal to warofwinds@gmail.com if interested, or use the PP link on the site in the news beneath the comic
[link]
------
Let it commence.
Every $5=1 tweak. In the end, I hope to have some sort of Marvelesque horror as the true Colbey looks on and laughs. I'll put them all together at the end as some sort of collage.

As soon as I have a moment, I'll do the first 2 tweaks as freebies to illustrate what I mean.
Colbey, from What it Takes
[link]