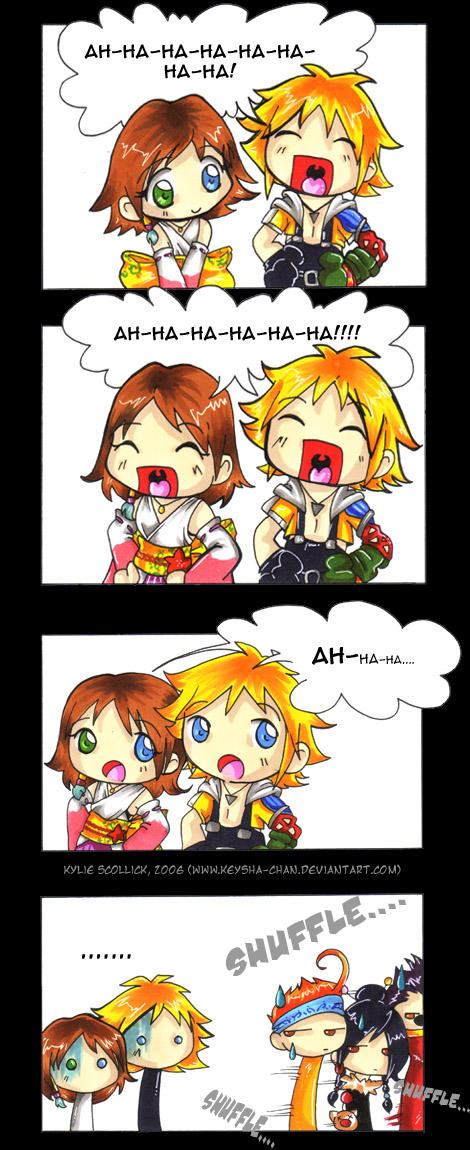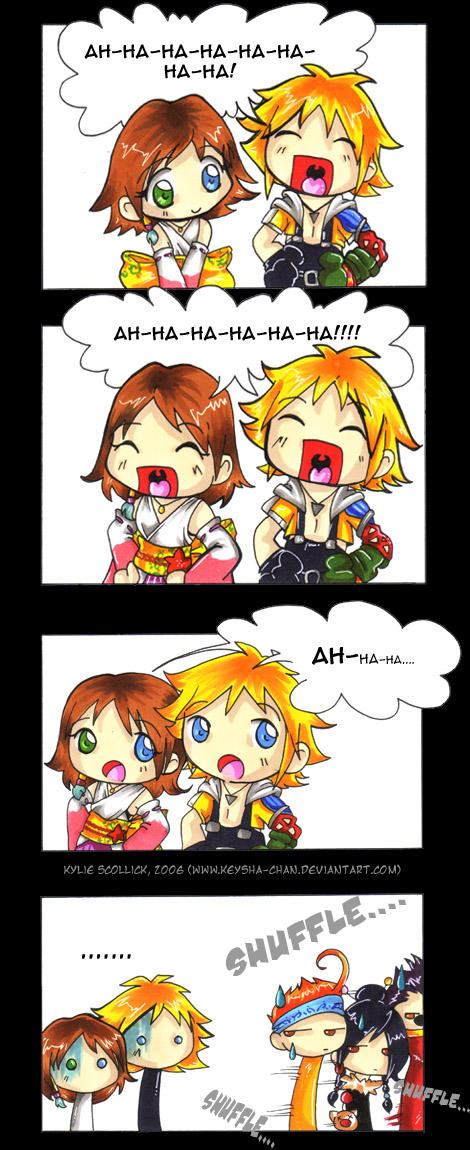 Watch
Ah...I wanted some RPGing in me, so I was playing Final Fantasy X again. Got up to the cheesy moment that makes you half cringe, half laugh but...found myself laughing at the fact that Wakka and the others were simply emotionless (faces never changed) while Yuna and Tidus were forcing themselves into a laughing coma...
Yeah, we can all remain emotionless stones when someone's doing something like THAT XD

Media: Mitsubishi Uni Pin inks, Tria Markers, Copic Sketch Markers, Mitsubishi Gel Pen.
Legal Stuff: Characters Property of SquareEnix (Formerly SquareSoft)
The owner of this deviation has disabled comments.