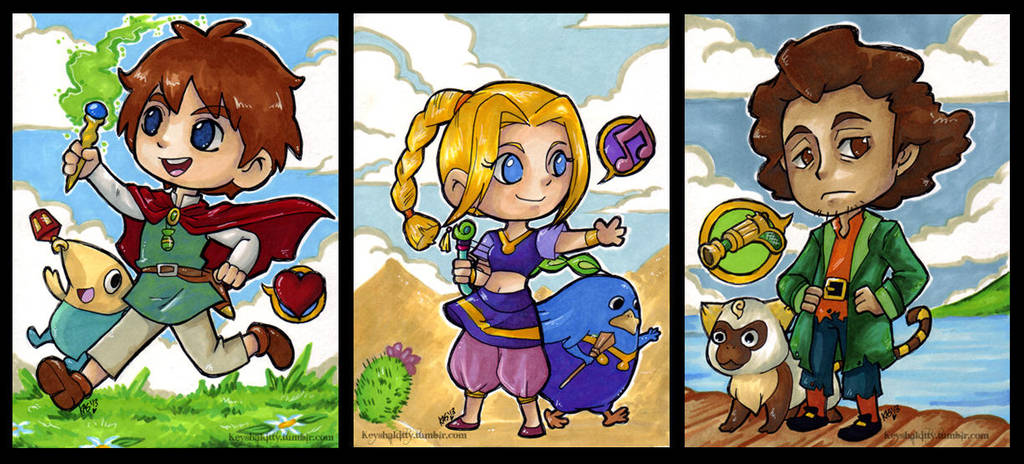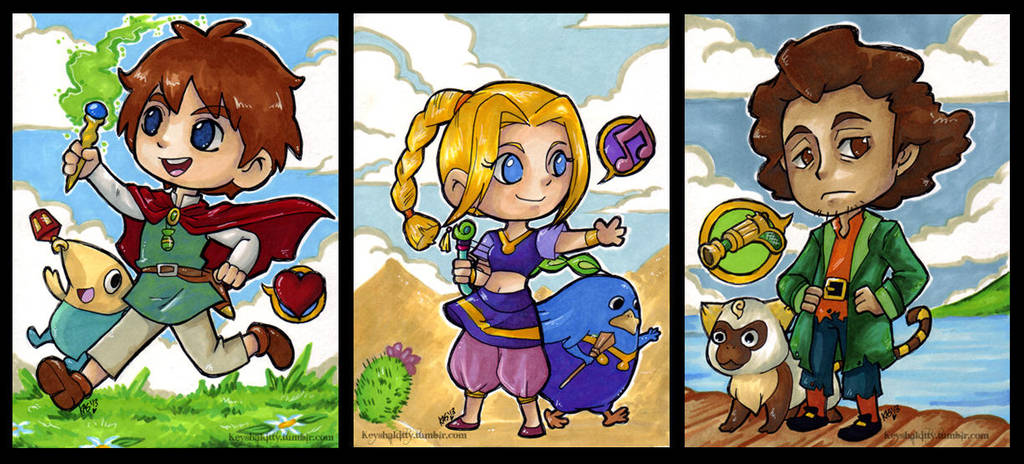 Watch
Markers and Inks on smooth bristol. The originals are all for sale at my storenvy:
[link]
I was gifted Ni No Kuni for my birthday from my friend Matt, and am having a hard time putting the game down, it's so cute! Couldn't resist drawing some of the main party members.
I just completed all of Hamelin last night which I really enjoyed (though dissapointed there was no brotherly welcome-back hug. Boo!)
If you're wondering why I have Swaine with the Thumbelemur and not his default one, it's because I find his default familar sucks - and he seems to work better with the Thumbelemur so I kept them as a pair. Swaine is totally my fave character, by-the-by.