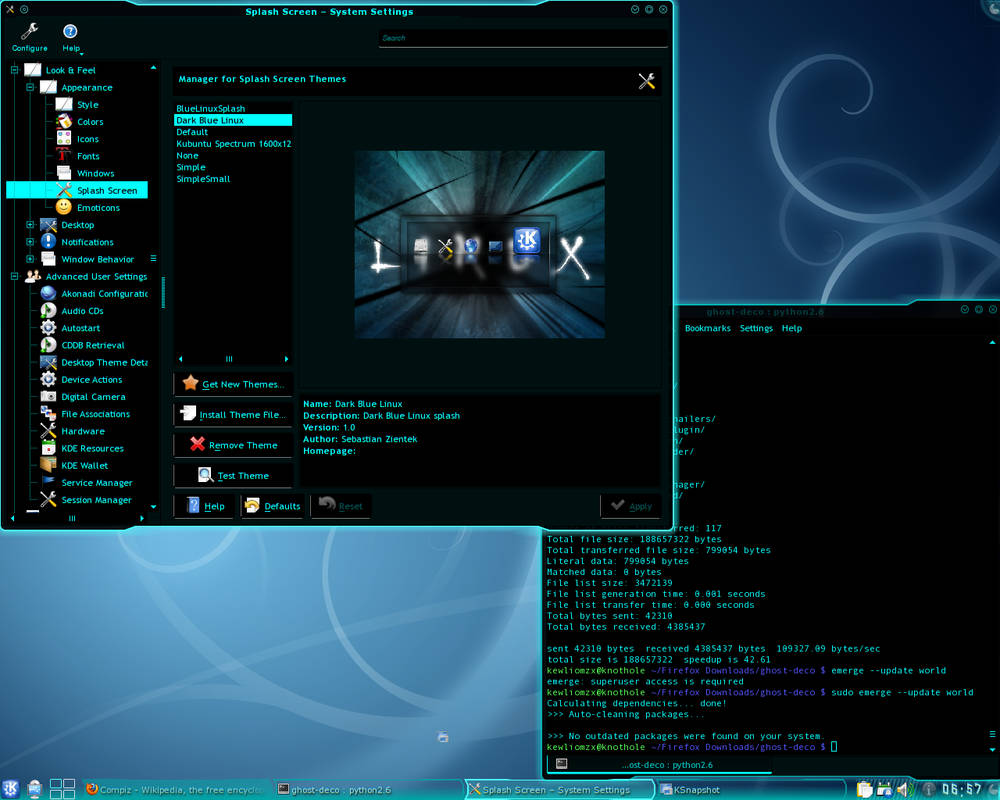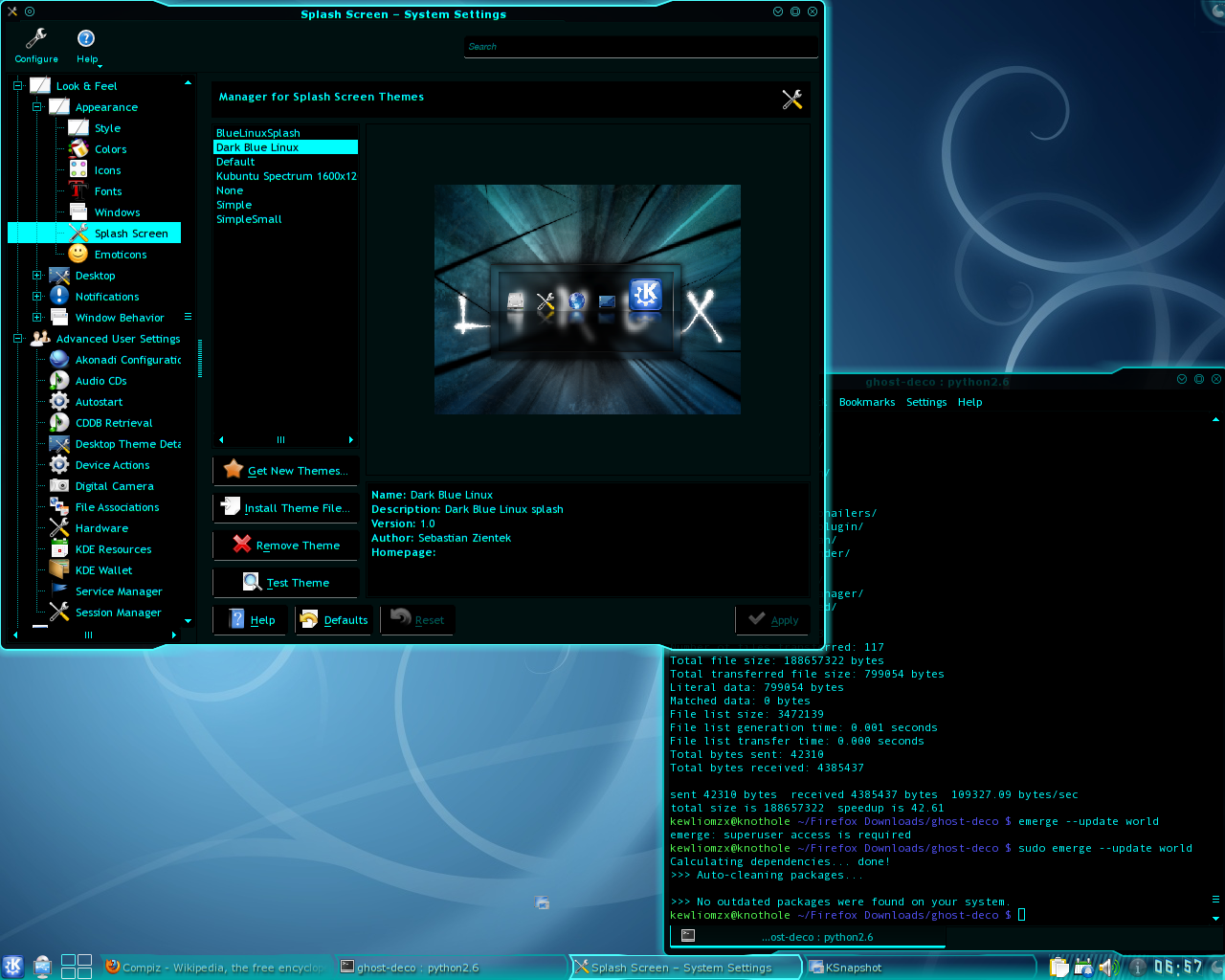 Watch
Screenshot of KDE4 running under Gentoo Linux, May 25 2010. Took a while to get running, but I've got it working about how I want it to, save the lack of a working multi-monitor configuration. Using the KDE:Ghost theme.

Nice... even nicer being Gentoo and all

Reply

Just 'cause it's Gentoo doesn't mean it has to be ugly. XD It's a tad more advanced, and you generally download software in pieces of code that your own computer has to put together rather than having everything pre-built, but that also means you have software that is built specifically for what your computer can and can't do, and what you want or don't want it to do. Sounds complicated, and it kind of is to start, but the result is very nice.
Reply

I know what Gentoo is ... I had it installed. I just think it takes a lot of patience to make it look like this, and I appreciate your effort.
Never said it was ugly

Reply

I know, just felt like ranting XD

And it took a lot of patience, too. My first problem was getting KPs on boot, which turned out to be a missing chipset module which was causing my hard drives to not be recognized at all. @__@ And later, no sound coming from Flash, and which *only* affected Flash... But I've got it all working now~
Reply

Yup the first few hours you mostly spend compiling and
setting up the kernel optimized for the system in question.

After that, you have the best the linux world can offer!

Haven't looked back since I tried gentoo!
Reply

Uhh... Hours? o.o Took me a few days just to get X running. XD;;
Reply

hehehehehe

depends a lot on the computers
resources, I have an amd phenom quad core,
compiles shit in notime

Tho at first there is a lot of recompiling as
in the beginning one messes a lot with
make.conf

Reply