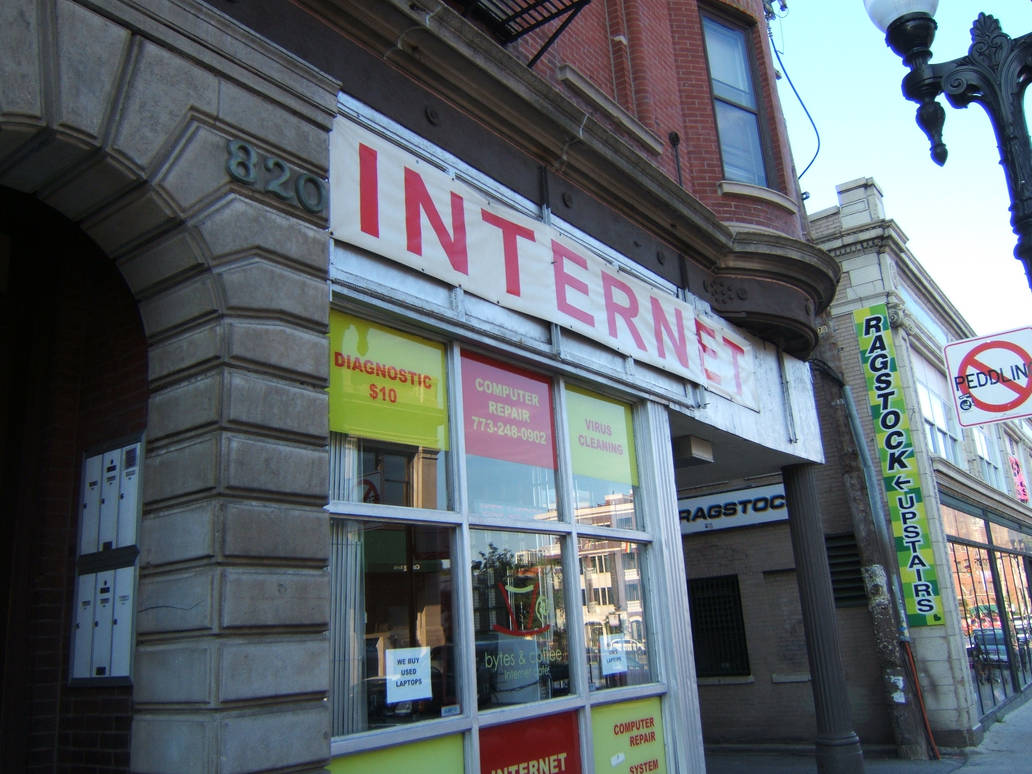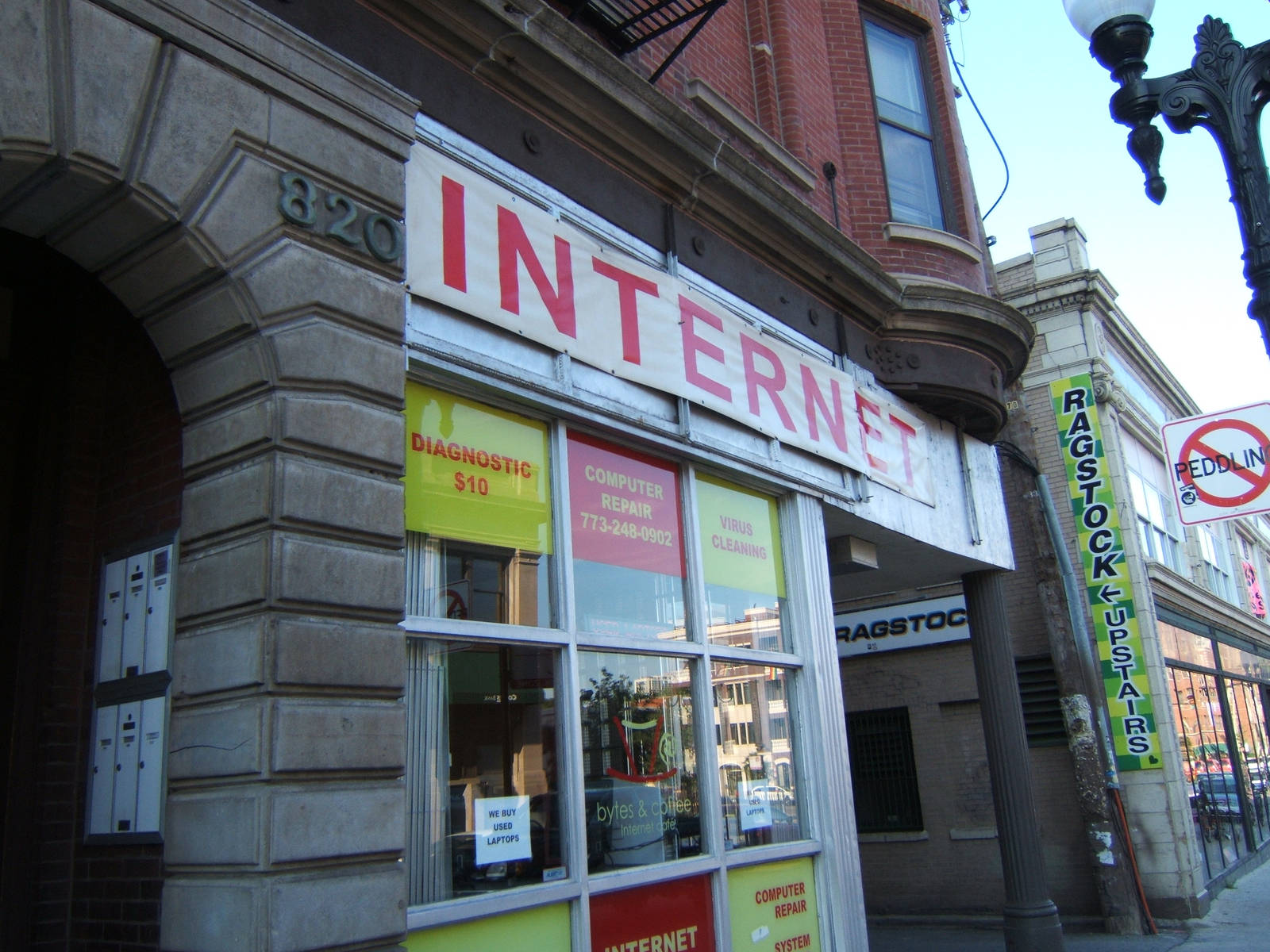 Watch
Taken in Chicago, IL, June 24 2009. This was just too absurd *not* to show everyone.

Behold, everyone! We have found the INTERNET!

I assume that in this store, one can buy kittens and porn.
Reply

Yeah... But, the old brick buildings... Gotta love some of that architecture. XD
Reply

It looks ghetto coz.. Well. Welcome to Chicago.

But I knew it!! I knew they were trying to hoard it to themselves!!
Reply

Reply