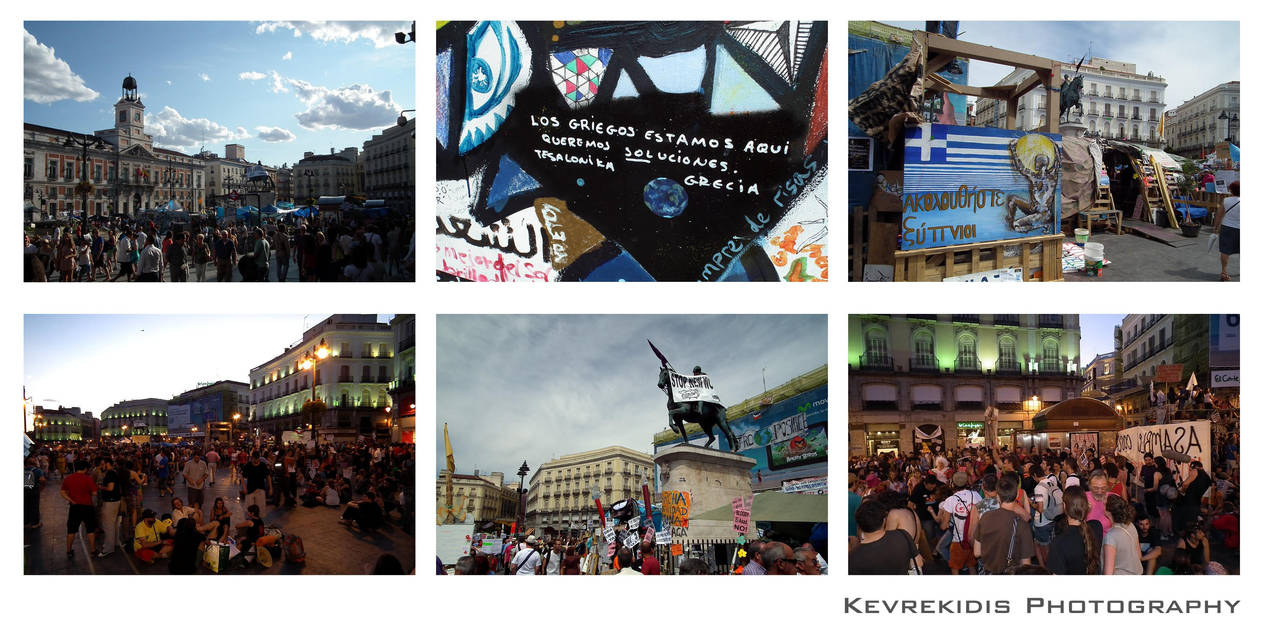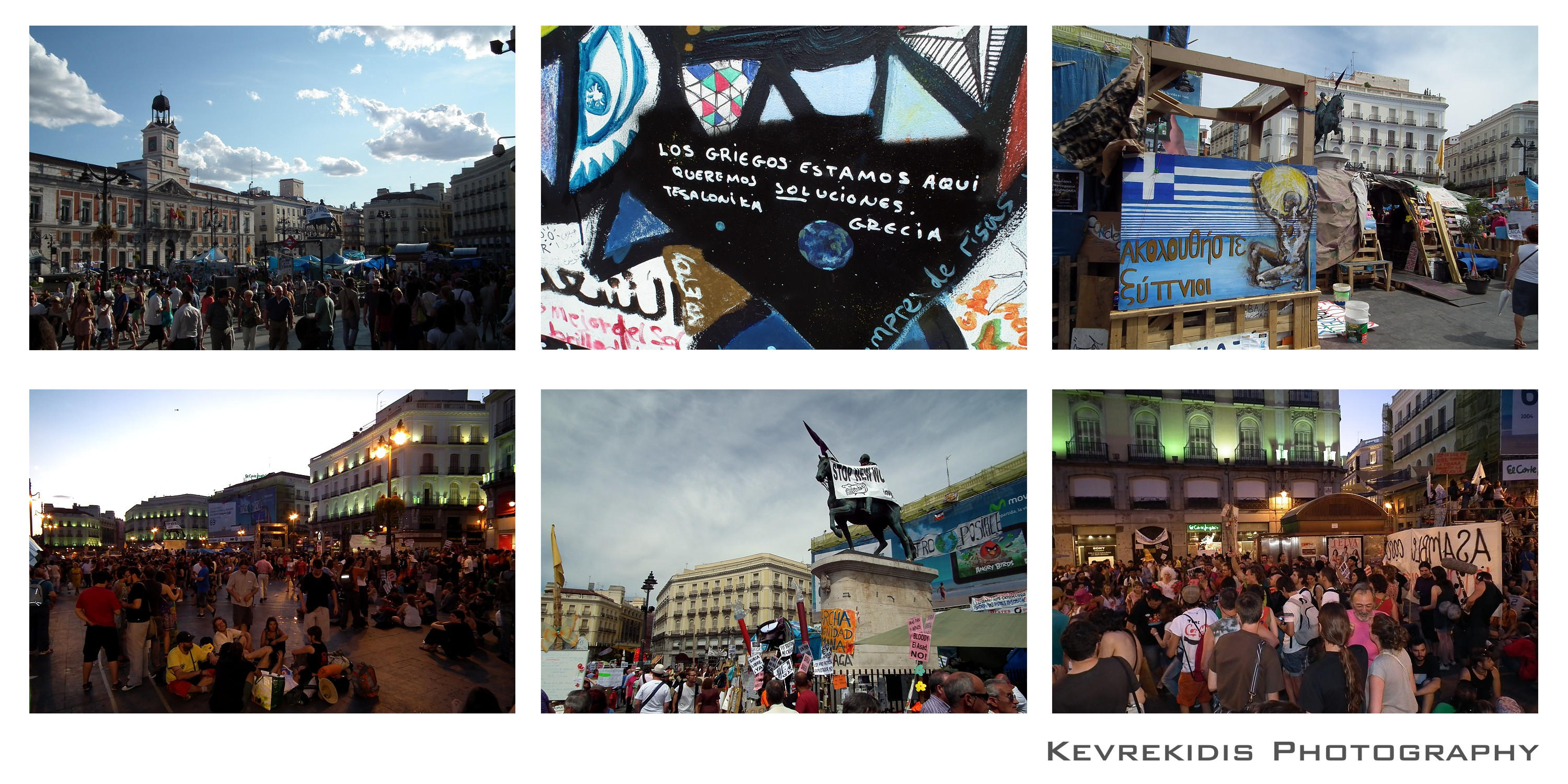 Watch
July 24, 2011.
Los indignados at Puerta del Sol, Madrid – Spain.
(see full-size image: 3000 x 1500 pixels)
The 2011 Spanish protests, also referred to as the 15-M Movement or the Spanish revolution, are a series of ongoing demonstrations in Spain whose origin can be traced to social networks and Real democracy NOW (Spanish: ¡Democracia Real YA!) among other civilian digital platforms and 200 other small associations. The series of protests demands a radical change in Spanish politics.
The Puerta del Sol square in Madrid became a focal point and a symbol during the protests. The platform Real Democracy, NOW is a Spanish social movement that is said to have no relationship with any political party or labor union, not to promote violence of any kind and to be unwilling to join any of the existent ideologies, but never apolitical. It was one of the associations that organized the 15M demonstration and supports the camping that happened shortly after even though it didn't organize it. It was born on the Internet and grew up in the social networks (Facebook & Twitter) through the first months of 2011. This platform considers the system unable to neither hear nor represent the citizens and requires a change in the route the social an economic policy is taking that has led many people to unemployment and poverty in the context of 2008-2011 economic crisis. This organization aims to denounce the way big corporations precede in their financial policy and to present a series of purposes.
On May 15th, in over 50 cities, the Spanish society protests against the politicians and the financial system, inspired by 2008 Greek revolt, the protests that took place in many Arabic countries during the past two years and the Icelandic citizen revolt caused by the economic crisis in the country. The movement had no support from any political party, nor any labor union but was able to move tens of thousands of citizens under the catchphrase "Real democracy NOW, We are not merchandise for bankers and politicians." After the very first demonstration in Madrid, a few of these angry citizens attempted to halve the traffic cut in Gran Via but were soon stopped and arrested.
See also:
The Indignant Movement (Greece)
[ FujiFilm FinePix HS10 ]
© 2011 Jordan Kevrekidis
All rights reserved. My images may not be reproduced, copied, edited, published, transmitted or uploaded in any way without my written permission.