Hey Gang,
I thought I would stop by and share some photos and thoughts from the December 7th Opening we had here in the Meltdown Gallery showcasing my "UnderWhere" graphic novel!
On that note, I also wanted to mention something about the openings that I think people are getting confused about. While our openings do focus on various properties as we go along, all of the Turtles stuff we have done is still up through the entire show, and we are adding new TMNT art and comics all the time. I think there was an assumption that after our Turtles opening last month, that we were taking it all down, and nothing could be further from the truth! The Turtles have always been a HUGE part of my life, and I wouldn't have been able to have the life I've had if it wasn't for all you Turtle fans. I owe everything to you guys! So please feel free to come down and check out the Turtles stuff we have going on no matter what phase of the show we happen to be in.
Now on to some photos!
Our UnderWhere Display! You can still come in and pick up for show exclusive copy for $5. $1 of which is donated to the Hero Initiative!
Some of Mark Martin's beautifully painted Original Art!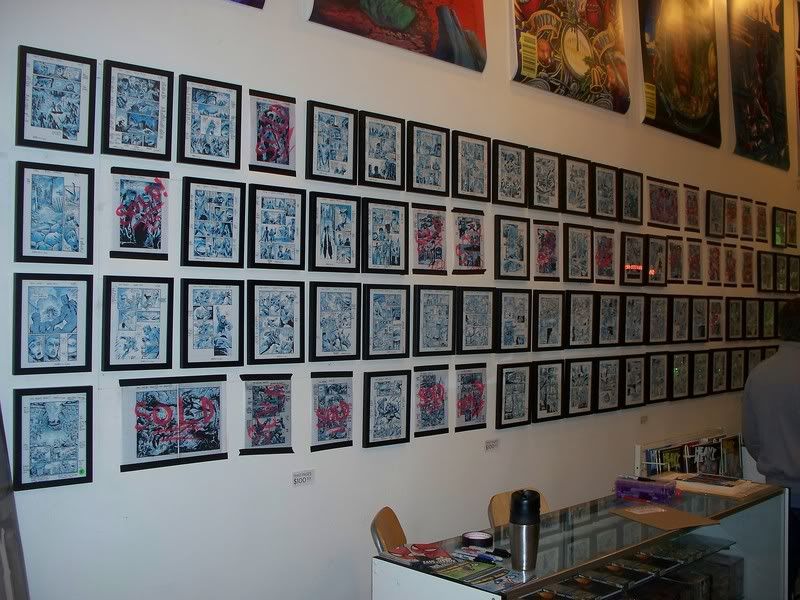 The wall of my original IDW TMNT layouts. We've sold a lot, but there are still some great pages left!
Our legendary guest artist, Ken Mitchroney, and I. Ken was the primary artist for many of the TMNT Archie books! It was a joy to get to spend time with him again!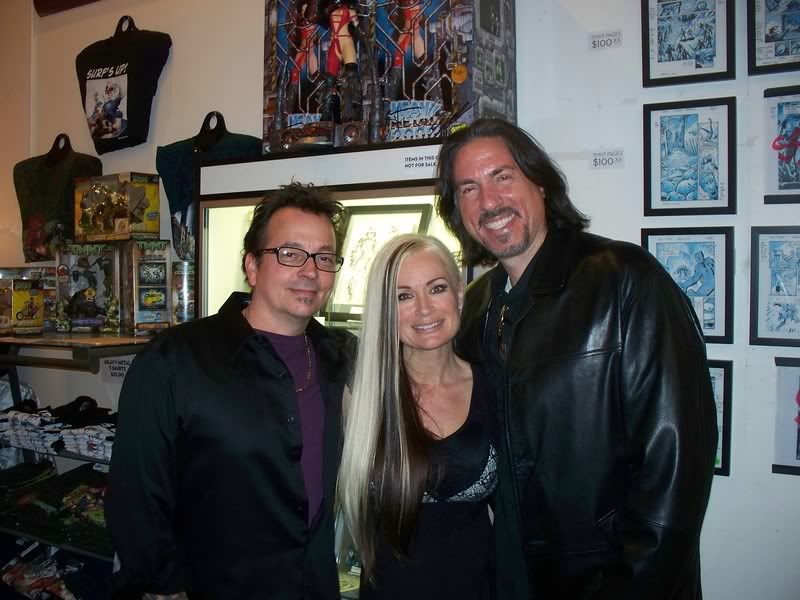 My friend and extremely talented artist -- Marc Silvestri -- stopped by to say hi!
------------------------------------------------
That just about does it for me today. You'll hear from me again soon! Of course if you just can't wait to hear from me again, you are more than welcome to come down to the gallery and see me! We are at the Meltdown Comics gallery in Los Angeles! 7522 Sunset Blvd. Los Angeles, CA 90046.
Don't miss our next opening this coming Wednesday (December 14th), from 6-10pm!
Love Ya!
-K