Hey DeviantArt!
Just stopping in to remind you guys that tonight is our Opening night for the Biz and Buzz Art Exhibit at my "35 Days* art gallery in Los Angeles!
Biz and Buzz is a sort of slacker comedy I created featuring myself and Simon Bisley as wacky characters!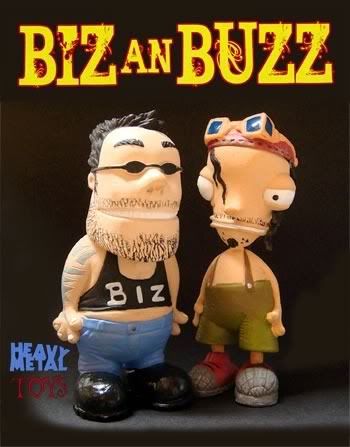 "Need to remove an unexploded WW2 bomb from your chimney?
Transport your one hundred and twenty three year old Granny to her Titanic Club reunion?
Babysit your 400-pound cousin with narcolepsy?
Clean out the nasty nest of mutant hedgehogs from under the orphanage?
Don't get stuck with those expensive licensed companies or contractors—get stuck with these guys:
BIZ AND BUZZ: WORK FOR HIRE!
Guaranteed to show up eventually and if they smell like vomit, air fresheners will be provided for a minimum charge for your maximum enjoyment during (paid) service!
Biz and Buzz: Work for Hire! A semi-epic animated series about two clueless guys who get the job done, one-way or another!"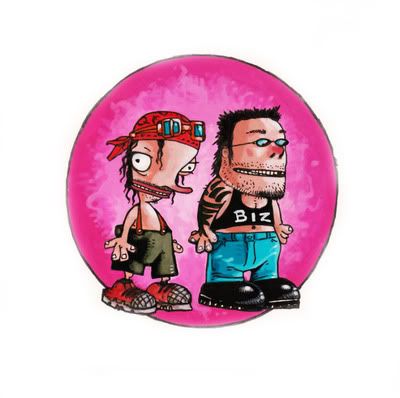 The event will feature all 24 original black and white pages for complete issue #1!
The art, by Simon Bisley and myself, will be on exhibit and available for purchase, as well as all of my original development artwork for a future TV series.
Copies of the full color comic book and exclusive collectible toys will be for sale as well, including a limited-edition show print.
-------------------------------------------
So I hope you guys can make it down, check out the art, and have a drink or two with us!
And don't forget about all the TMNT stuff we have in the gallery too!
See you soon!
-K
6pm-10pm
Meltdown Comics Gallery
7522 Sunset Blvd
Los Angeles, CA
90046