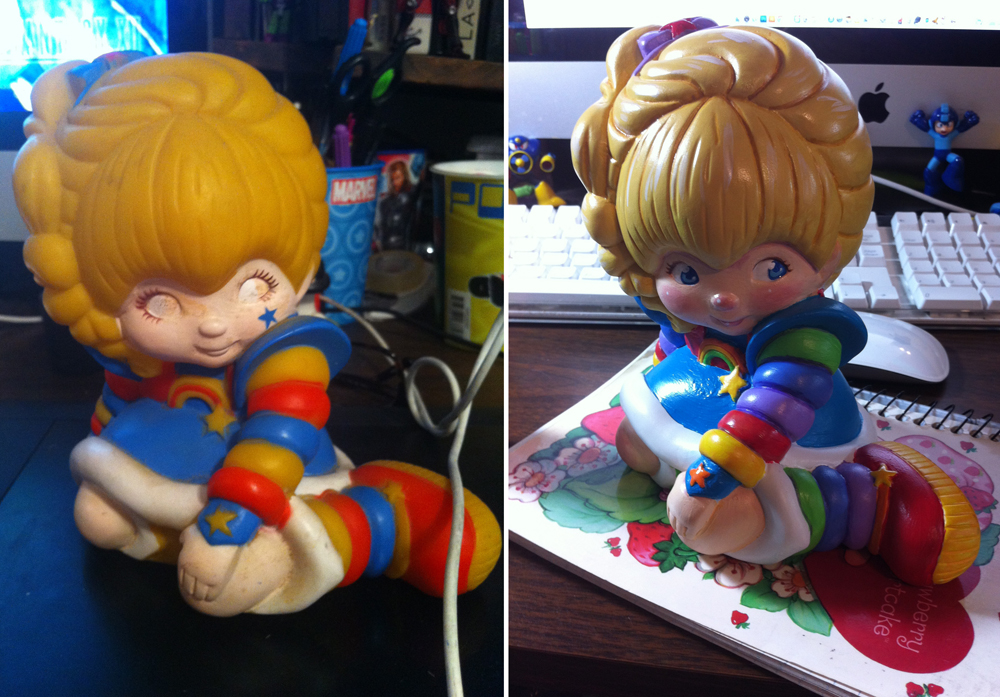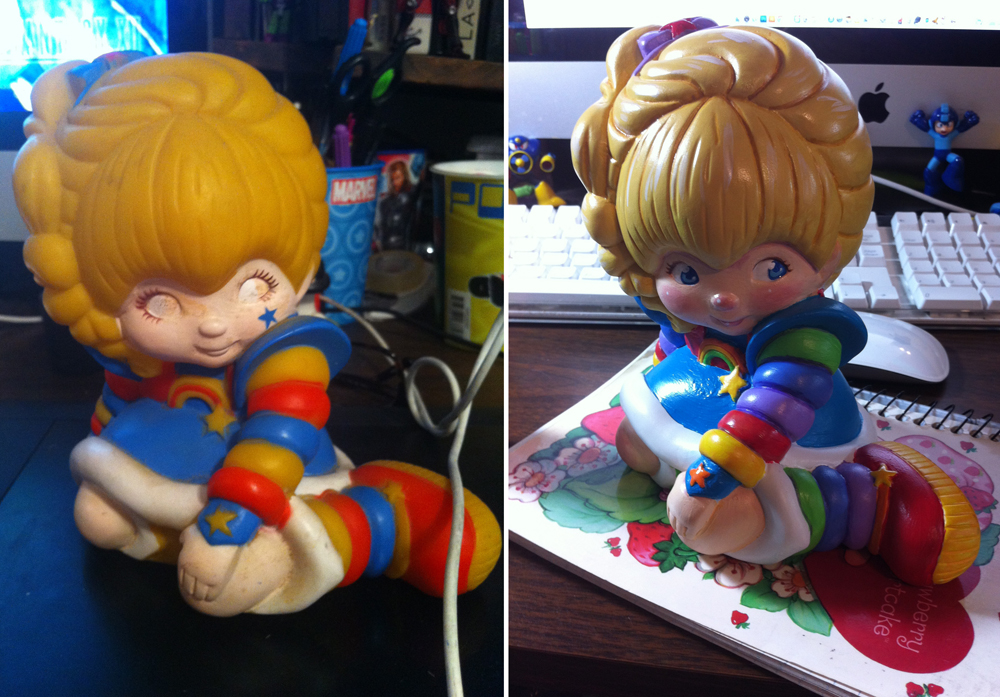 Watch
A good friend of mine gave me this adorable Rainbow Brite bank from 1983 that she had when she was little. The plastic bank was looking a little worse for wear and her eyes had falled off. So after some priming and a couple hours of painting and detailing, I made her better than she was before...stronger...faster...etc.

This was my first time doing this sort of thing, so I'm glad it came out okay. She'll be displayed in my studio at the window.

*NOTE: I omitted the star on her cheek until such time as I feel comfortable painting it without making it look like crap, or I find a suitable decal.

UPDATE!
Using some solid advice I got from folks here and on tumblr, I decided to throw caution to the wind and paint her cheek star.
You can check it out here!
Didn't come out half bad and now she is complete.

Thanks, gang!