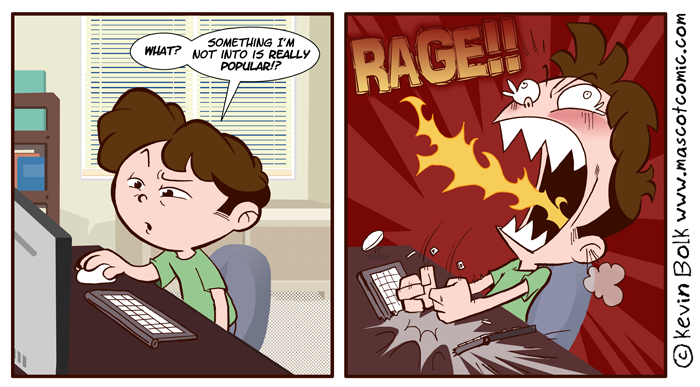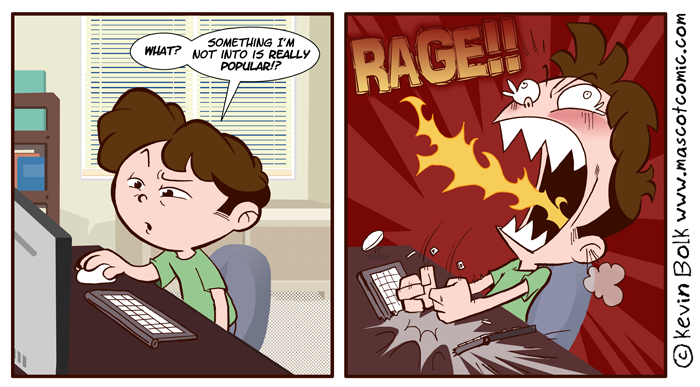 Watch
I ended up missing Thursday's and Monday's
"I'm My Own Mascot"
update because of Otakon, so I thought I'd whip up a special color cartoon to make up for it.
Had this idea for quite some time, glad I'm able to finally put it on paper. I act this way more often than I'm willing to admit.

Anyway, we'll be back to your regulary-scheduled
"I'm My Own Mascot"
on Thursday.