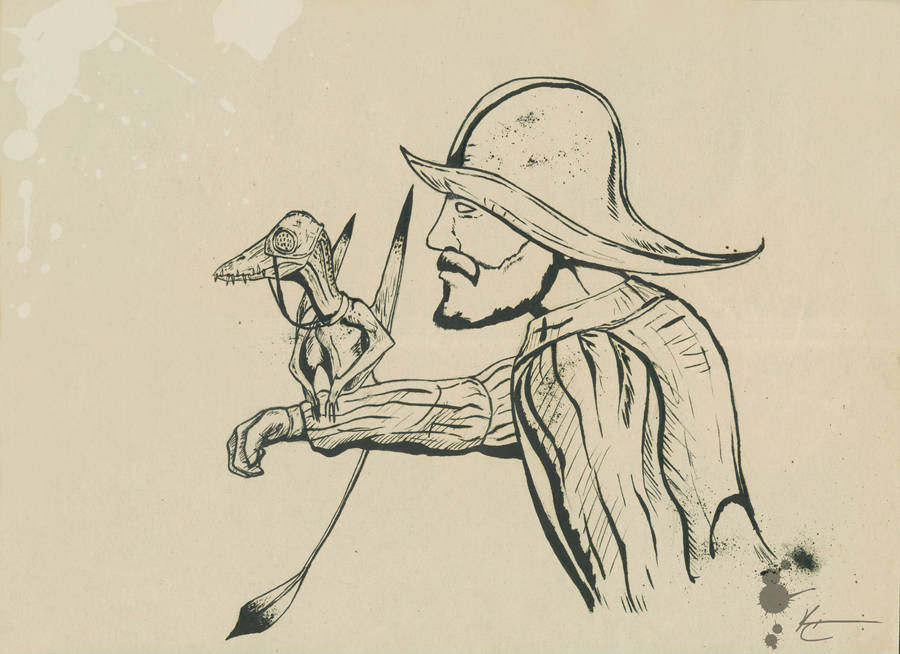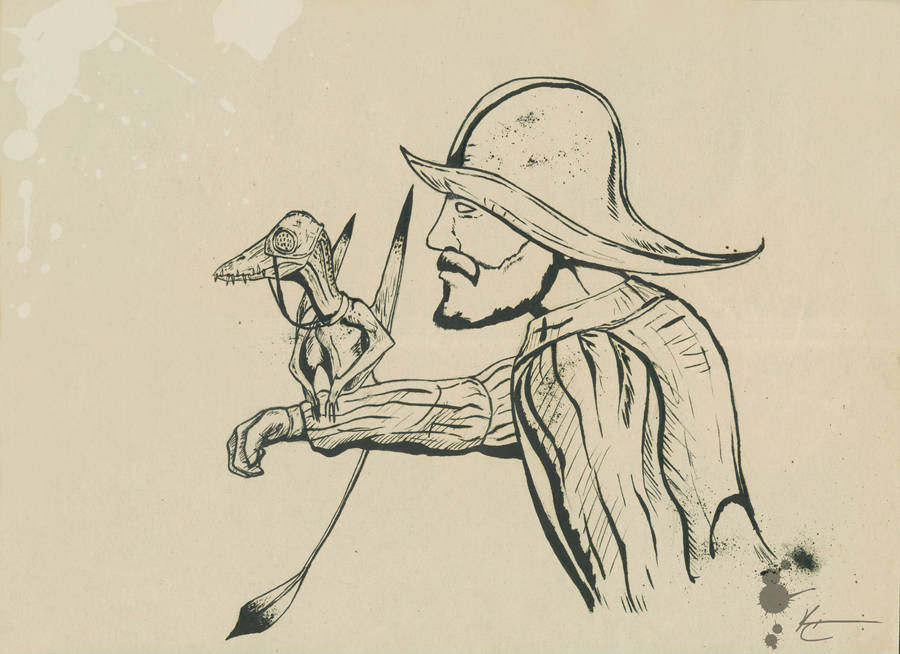 Watch
Haha, made that name up as I was working my way to the submission page here. So My scanner is working a bit better now. maybe i spilled water on it before and its gone now. We may never know.
OKay, so my dad brought these feathers from his fishing trip, and i thought they were cool. Because Im studying US history n stuff, I had an idea and made quill pens out of the feathers. And they work nicely. The entire drawing was done with quill pens on newsprint paper my mythology teacher gave me when he found out I was an artist. He's amazing.

.... first off, I envy you for having a mythology class...

secondly, I very much like the perferated metal disk over the pterasour's eye!

thirdly, I enjoy the title of this image,

and lastly, your spanish soldier's arm is far too short, and his face looks... wonky.

but I still very much enjoy viewing this piece, and it's made with QUILLS!!!
Reply

Haha, wonky. DOn't push me too hard with accuracy, I desperately wanted to try out the quills.
And the first half of mythology was hell because it was mostly over boring greek and roman myths. The last half was great though.
Reply

I am sorry, I understand your egarness!

eh, tha's a shame... you'd think that by high school, the teachers would understand that we already are well aware of the greeks and romans (as awesome as they are, the odesey becomes boring after reading it three times)... what other cultures did you study?
Reply

Well after that we worked a bit with old english mythology(king arthur and beowolf) soon we moved on to some african myths, then to latin america and aztec myths. Soon after we were required to read Hobbit(which was boring) for a study of how JR tolkien used many elements of past myths in his story. At the end of the year, we were required to make our own fully illustrated book/myth. I did mine about Hell. Which good very good grades for execution and best illustrations.
Reply

oh, I have never read any african myths, appart from the egyptians of course... I must set about doing so! I rather liked the hobbit, but opinions varry... I need to read the childern of hurin at some point too... that is an awesome assignment! any chance we'll bee seeing some of the illustrations?
Reply

I didnt read it, just copied off other peoples work.

And no, my book was 11 pages long, but I only had a week to make it, so you can imagine how quick I had to draw. They looked terrible. But good compared to everyone elses. haha
Reply

... why did you not read it? if you cheat you learn nothing...

oh, that is understandable then! XD
Reply

an 1800's spanish soldier with a pterosaur, completely awsome

Reply