Renowned Rank
Renowned rank is the half way point between low ranking ketucari and elders. Renowned rank is reached if your ketucari meets one of the following requirements:

Has all 30 themes

Has all 14 skills

Has 15 themes and 7 skills
Benefits

1 common token (gene must be specified when redeeming)

The ketucari may have tokens applied to them as long as the rules for applying tokens are followed:
Obtaining and Applying Tokens

This will reduce the chance of matriarch kills in that individual ketucari's litters by half.
Be sure to list their renowned rank under "other bonuses" on the breeding form!

Renowned ketucari also receive an extra item roll in raids!

Renowned ketucari may learn a lineage skill!
Elder Rank
In ketucari social structure, elders hold the highest standing apart from matriarchs. It is a position of honor that signifies that the individual has proven their worth through their deeds. All ketucari have the potential to reach elder rank, regardless of their parents' social standing. Ketucari are typically at least half a century old before they reach this status.
Benefits
Upon reaching elder rank, your ketucari will receive the following benefits:

1 uncommon token
(gene must be specified when redeeming)

Their litters will no longer be susceptible to matriarch killings

They will be able to learn 2
elder skills

+100 Nobility

+20 Lifetime Breedings

50 Gold

Upgrade to elder background

+1 item roll in raids (stacks with renowned bonus roll)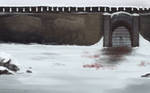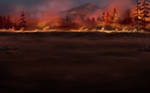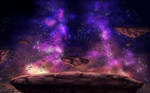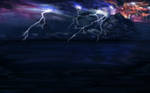 (Berserker/Dasrah/Greheli/Talik)
Old Backgrounds: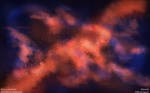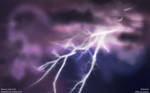 (Dasrah/Greheli/Talik)
Reaching Elder Rank
To reach elder, your ketucari will have to meet all of the following requirements (both skill and theme):
Skill Requirements

Learn 3 physical attack skills

Learn 1 social skills

Learn 2 boon skills

Learn 2 exploration skills

Learn 2 talent skills

Learn 4 magic skills
Theme Requirements
Since part of the point of reaching elder is to help you tell your ketucari's story, you will be required to work 30 of the following themes into your group artwork. You may include them in adventuring, quests, etc., but you may only include one theme per piece. How you interpret the themes and the order in which you do them is up to you. There is much leeway with how you go about incorporating them into your ketucari's story. You may choose any 30 that appeal to you.
When you have completed all 30, compile them in a journal or stash file with thumbnail links to the images as well as which theme they are. After you've met all the requirements for elder rank, visit the
Matriarchs' Haunt
to submit your ketucari for verification.
Available Themes
These themes have been compiled from various lists. You may choose to approach these themes as they are, or by depicting the opposite (for example, instead of depicting the gain of hope, you may show the loss of it). Opposites will be placed side by side.

Acceptance / Denial
Adoption / Abandoned
Ambush / Bombard
Ashes / Embers
Beauty / Ugliness
Betrayal / Loyalty
Blessing / Curse
Bravery / Cowardice
Broken / Healing
Capture / Free
Chaos / Order
Cold / Hot
Cooperation / Rivalry
Combat / Truce
Comfort / Discomfort
Coming of Age / Childhood
Command / Neglect
Companion / Stranger
Corruption / Innocence
Cruelty/Mercy
Darkness / Light
Death / Life
Decay / Flourish
Desire / Disgust
Destroy / Protect
Discovery / Secrecy
Disaster / Prosperity
Disrespect/Respect
Divinity / Evil
Dreams / Nightmares
Ending / Beginning
Envy / Kindness
Failure / Triumph
Favor/Demand
Fire / Water
Fleeing / Confronting
Freedom / Captivity
Generosity / Greed
Give / Receive
Grief / Happiness
Health / Illness
Helpless / Capable
Hero / Villain
Hope / Despair
Hunger / Full
Illusion / Reality
Iron / Silk
Leadership / Subordination
Leverage / Disadvantage
Liar / Honest
Loss / Gain
Love / Hate
Mask / Uncover
Mentor / Student
Obedience / Rebellion
Obsession / Indifference
Occupy / Surrender
Ocean / Land
Outcast / Accepted
Patience / Impatience
Poison/Antidote
Power / Weakness
Pride / Humility
Rain / Dry
Relief / Pain
Release / Hold
Retain / Forsake
Rescue / Danger
Revolt / Attraction
Revenge / Forgiveness
Sacrifice / Save
Serenity / Disturbance


Selfless / Selfish
Sensitive / Apathetic

Silence / Noise
Simplicity / Complexity
Technological/Rustic
Temptation/Resistance
Tradition / Change
Trapped / Escaped
Treacherous / Forthright

Trust / Fear
Urban/Rural
Victim/Assailant
Victory / Defeat
Vulnerability / Immunity
War / Peace
Wisdom / Ignorance
Blood
Breakdown
Bones
Circle of Life
Ceremony
Competition
Creativity
Drowning
Exploration
Fading
Faith
Family
Fate
Fog
Heart
Home
Inspiration
Introduction
Joy
Kinship
Lesson
Legends
Longing
Manipulation
Mirror
Nature
Necessary Evil
Oblivion
Overwhelmed
Parenthood
Playtime
Rage
Rebirth
Religion
Reunion
Scars
Schadenfreude
Shadows
Shame
Snow
Solace
Stars
Stone
Storm
Stream
Teach
Terror
Time
Vision
Warmth