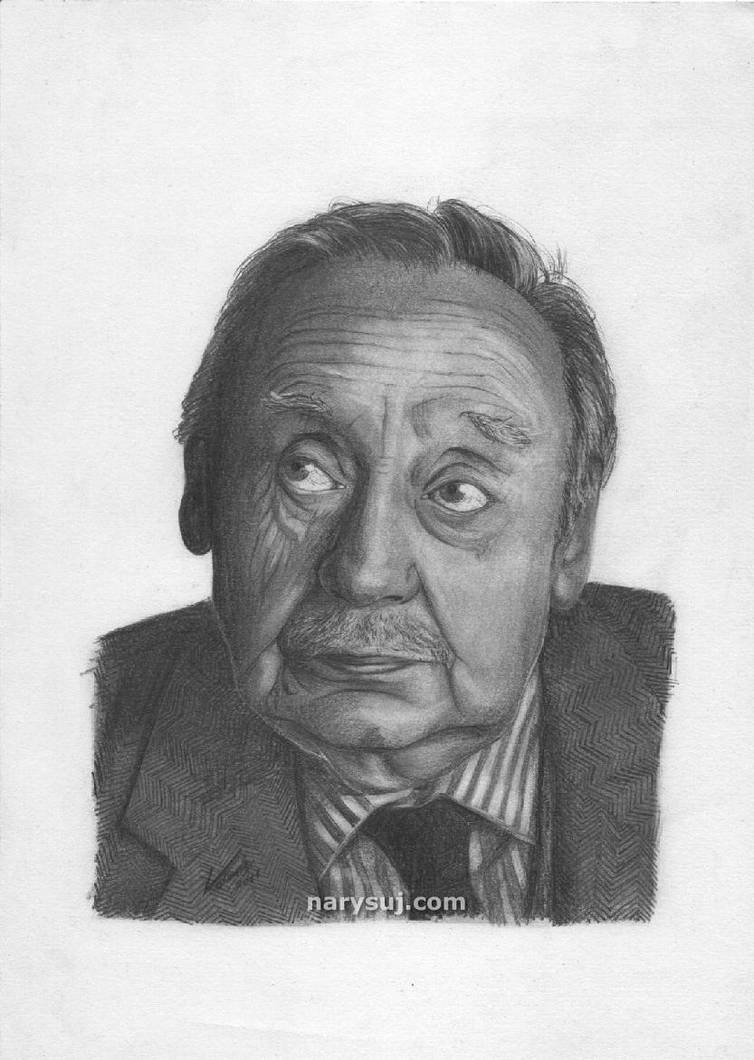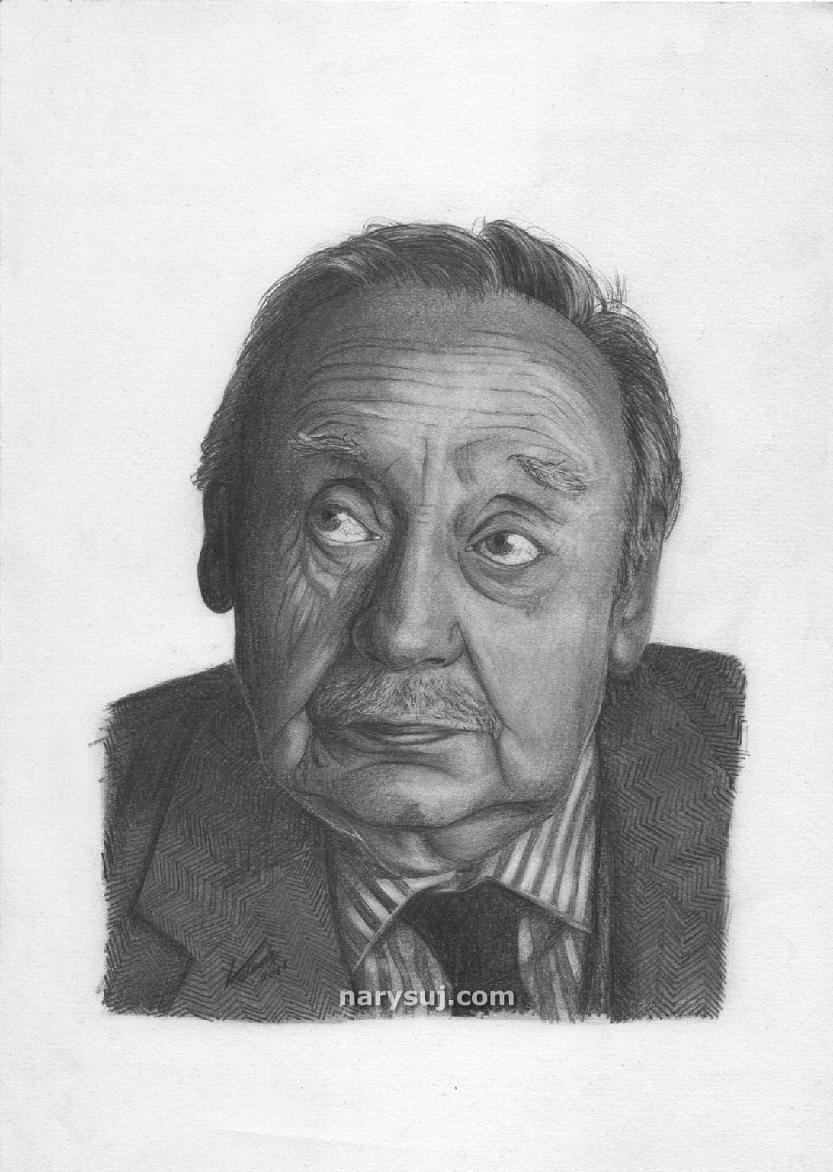 Watch
Dzisiejszy portret to praca inna niż poprzednie.
Powstała aby promować i pamiętać o postaciach wybitnych.
Jedną z nich jest: Stefan Kisielewski.
Stefan Kisielewski (1911-1991)- publicysta, pisarz, kompozytor, krytyk muzyczny. Człowiek o poglądach konserwatywno-liberalnych, który przez całe swoje życie głosił idee wolnościowe.
Więcej o "Kisielu" możecie poczytać na specjalnie mu poświęconych stronach:
[link]
[link]
Co do portretu:
kwiecień 2011;
5 godzin;
ołówki: h2, 2b, 3b;
format: A4;
zdjęcie oryginału:
[link]
filmik z powstawania portretu:
[link]

bardzo fajny portret! Ja bym tylko dodało odrobinę bieli w tych najbardziej wypukłych partiach na twarzy, ale to tylko moje skromne zdanie i nikt nie musi się z nim zgadzać

pozdrawiam !

Reply

Dziękuję

Te białe miejsca są w rzeczywistości białe (w kolorze kartki), tu się wydają ciemniejsze, powodem tego jest to, że miałem jakieś ustawienia przyciemniające podczas skanowania. Tak czy inaczej, bardzo dziękuje za radę, je zawsze dobrze słyszeć. Pozdrawiam Cię =]
Reply

a no tak skaner, skąd ja to znam

To wszystko wyjaśnia,tak czy siak bardzo mi się podoba, masz świetną rękę

Reply