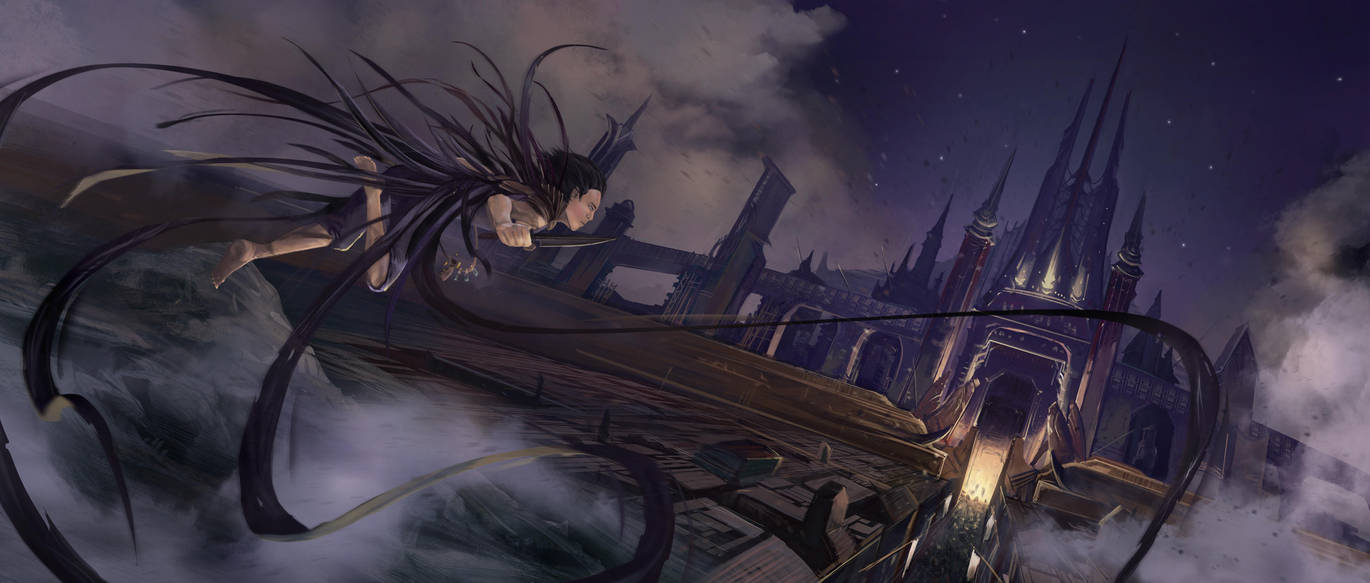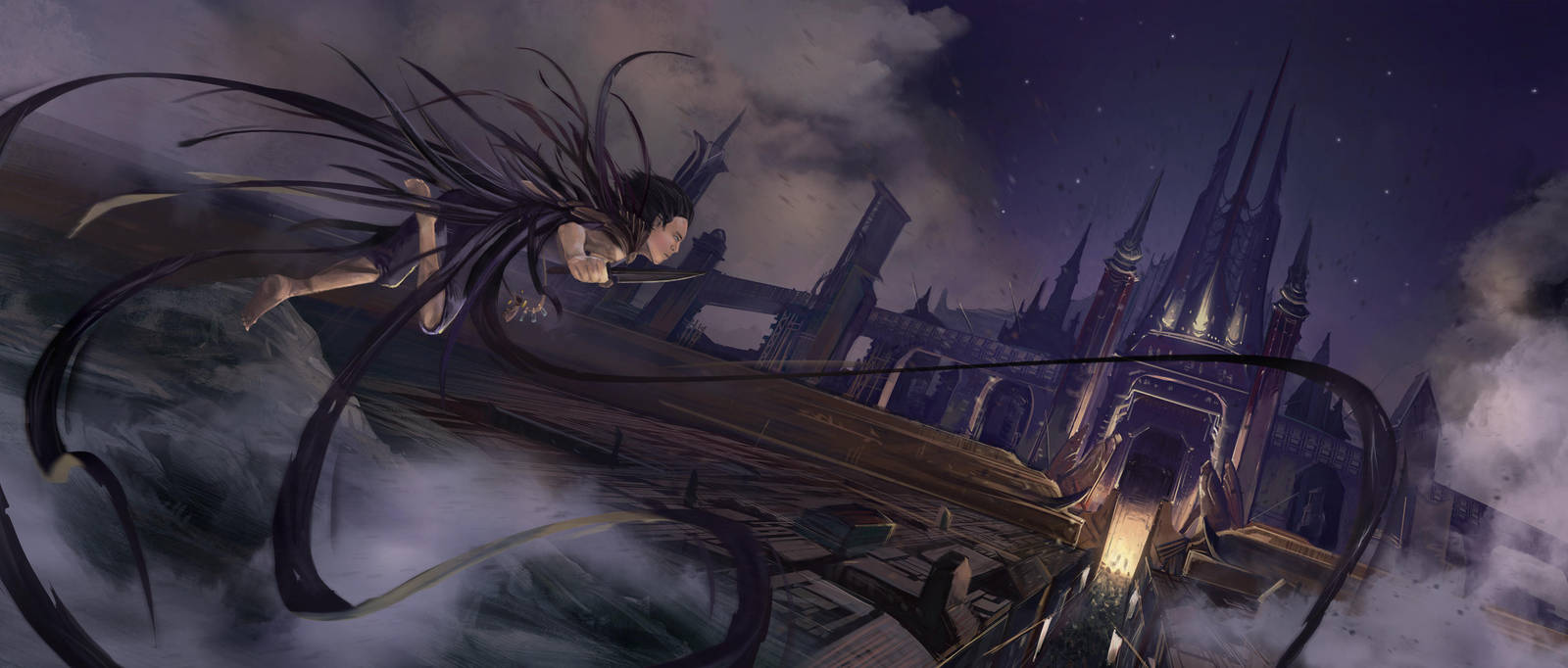 Watch
This is the second in my Mistborn series showing Vin assaulting Kredik Shaw.

I think that's the best portrayal of a Mistcloak I've seen!
Reply

I could see this a cover art for the books, it's just fantastic! I am making a series on YouTube about the Works of Brandon Sanderson. I see that you have allowed others to use your art for other projects. I was hoping I could use yours as well. Also would you like me to share the link to this page or do you have a personal website for your work. This certainly is professional in its style.

May I use your works in my Cosmere project?

Thanks for considering and I hope you keep creating!

Jorden
Reply

sure why not let me know when you do that too.

Reply

Will do! If all goes well the first episode will be up Memorial Weekend (Or around then) Ill message you when it's up. Thank you so much!
Reply

Well, it was a little longer than planned (like most things) but it's finally here! Thank you so much for letting me highlight your work, it really makes something like this so much better. Here is the link to the video:
youtu.be/9T5Aw5rJ8nQ
If you have any ideas to make this project better or to better highlight your work please let me know. I had so much fun making this, and I plan to make many more of these. I hope you feel that this supports your work and will be a good place to continue showcasing your Cosmere art. I really appreciate your help in making this project powerful.
Hope to hear from you soon!
Jorden
Reply

Hi! Just posted a book review of Mistborn: The Final Empire on my blog, Overbooked Reader, and I would love to include your digital art on my blog post. I'll be sure to credit you and link back to this page, but only if it's alright with you. Thanks!
Reply

Brilliant job. I really like that you made Vin more "handsome" than "pretty". While many artists giver her a very beautiful face, I felt that her rough life would leave her with a kind of hardness that wouldn't lend well to pretty and instead would make her more fierce. Love it.
Reply

Reply

Hey, I'm the one who shared this over on tumblr a few weeks ago. Everyone loved it, of course! Now, I was wondering if you might allow me to use it as a background on a dedicated cosmere blog? Credit and a link back here as the shource would be given, of course! If you are not comfortable with this though, I completely understand! I just love this image a lot, and it's so well laid out!
Reply

Reply

Okay that is ridiculously perfect! The composition with the streamers and perspective are absolutely wonderful!
Reply

I'm glad you really like the piece, I was trying to think of a cool way of doing the mistcloaks.

Reply

love your use of perspective. Great!
Reply