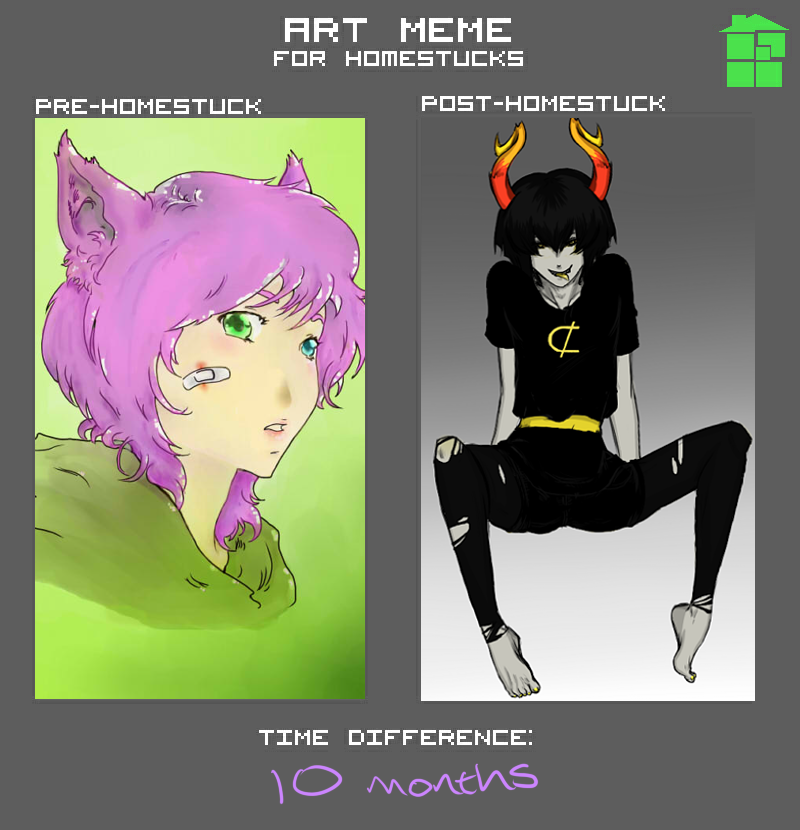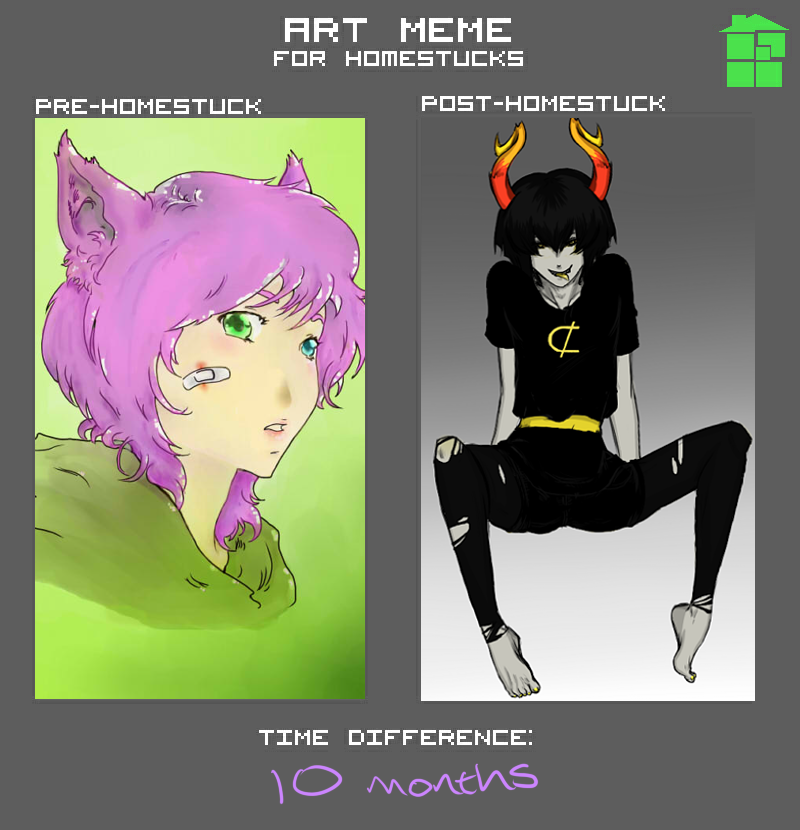 Watch
I probably started reading Homestuck somewhere around October 2011. It took me a while to get in to it, and I really struggled through the first 3 acts, mostly because I was egged on by a friend. Otherwise I imagine I would have abandoned Homestuck for a lost cause.
God, my art has a changed a lot. I'd only been using digital art about a month when the 'pre-Homestuck' picture was drawn...
I think my sense of anatomy has improved a lot, anyway.
Blank meme here:
[link]