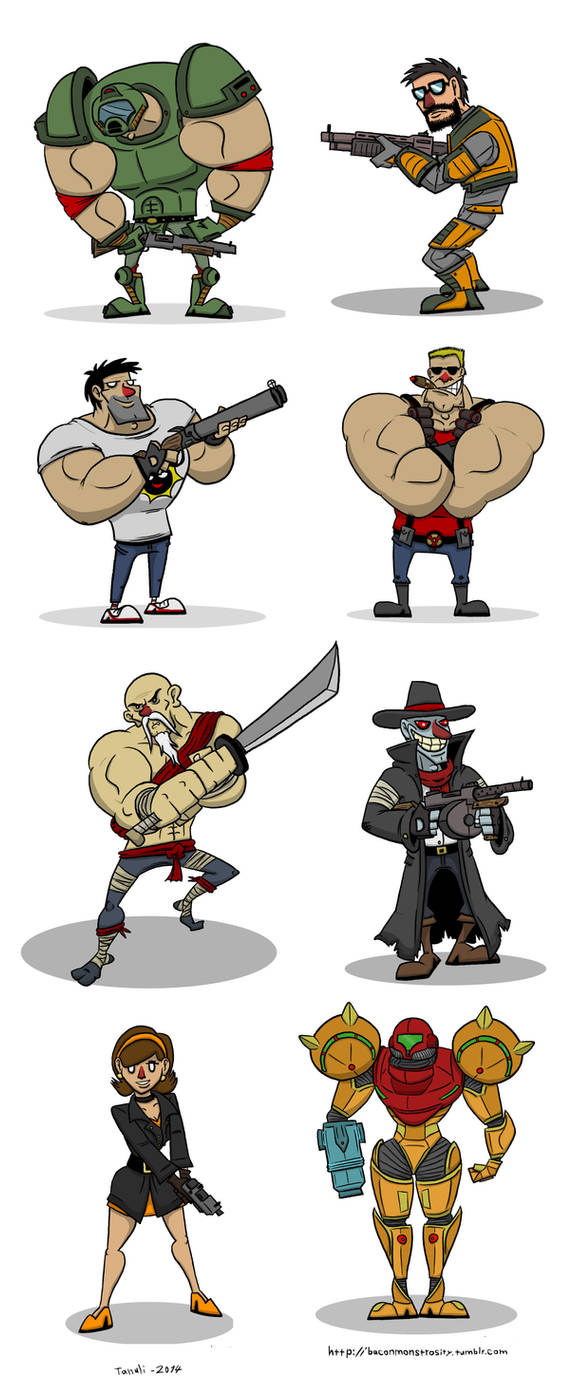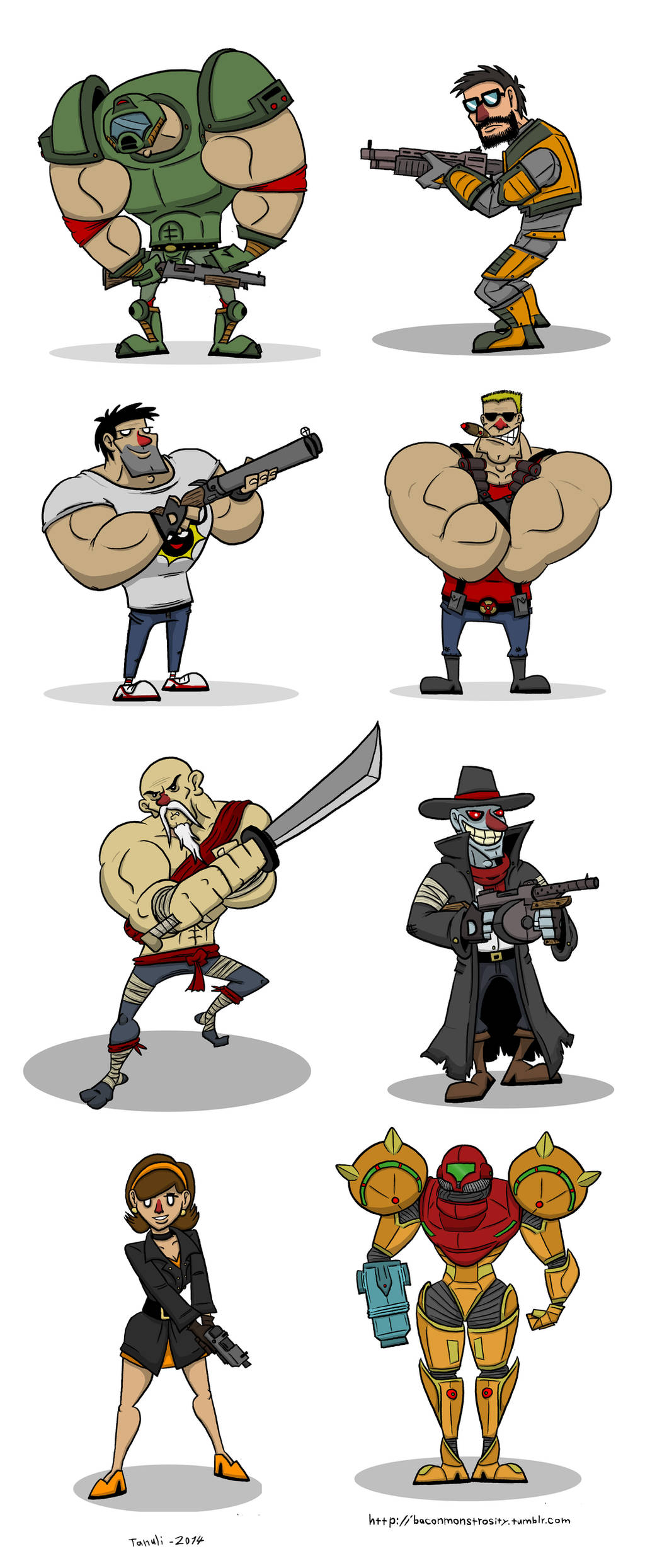 Watch
Gathering of little tributes for my favorite heroes from my favorite game genre.

Doomguy, Doom: This guy blows up hell. Can't get much more badass than that.
Gordon Freeman, Half-Life: The right man in the wrong place.
Serious Sam, Serious Sam: Time traveling one man army to end all one man armies.
Duke Nukem, Duke Nukem 3D: Testosterone poisoning at its finest.
Lo Wang, Shadow Warrior: His gun- fu is stronger than demonic invasion.
Caleb, Blood: Undead cowboy. That is all.
Cate Archer, No One Lives Forever: Imagine playing James Bond/Austin Powers as a classy lady spy!
Samus Aran, Metroid Prime: Good thing Metroid Prime gave me a excuse to include her.