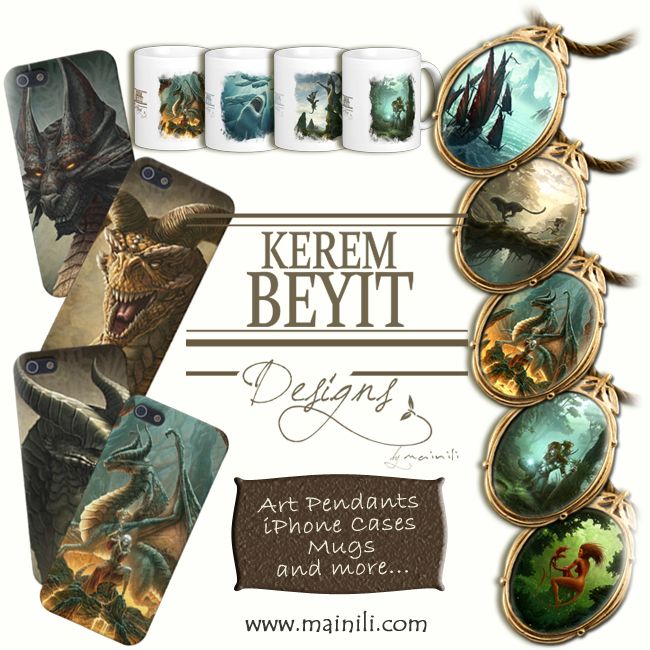 * I am working on a busy schedule all the time so I am not doing any drawings or band logos or any other stuff for free, so please don't ask for such favours. Oh, and I don't take requests so please don't ask me.
* I do accept commissions time to time when my schedule is open, but frankly I wouldn't recommend myself for private commissions because I'd need to charge from the standard rates and those rates are set by the
publishers/studios I work with. So I would suggest you to take a look around on dA before asking me to give you a quote, because there are hundreds of talented artists who solely depend on the commissions and
they work for reasonable fees. If you want to commission me in any case, please consider that I am a professional artist who works on professional rates.
* As for the authors who would want my artwork on their covers: Please believe me, I am getting commission offers from independent authors on a daily basis, and only -and I am not exaggerating here- one out of ten of
those actually commission me. A professional cover art costs $1500-3000 depending on the composition. These are the standard rates which is set by the publishers. I am sure there are publishers out there who pays $500 for a
cover art but I know for a fact there are few publishers who pays $5000 for a cover as well, so I am giving you the median price range. Well... Anyways I always give the same advice to independent authors: if you don't
have the budget for this, look for a talented guy who has few clients
but plenty of time
. Believe me they are out there. Freelancing is a long-term game and I remember my first commission was only $100.
Also, If you think that you have a best seller material I'd suggest you find a publisher first and let them deal with the art expenses. You don't need to pay from your own wallet. But if you have the budget and want my art
above all, then by all means, be my guest