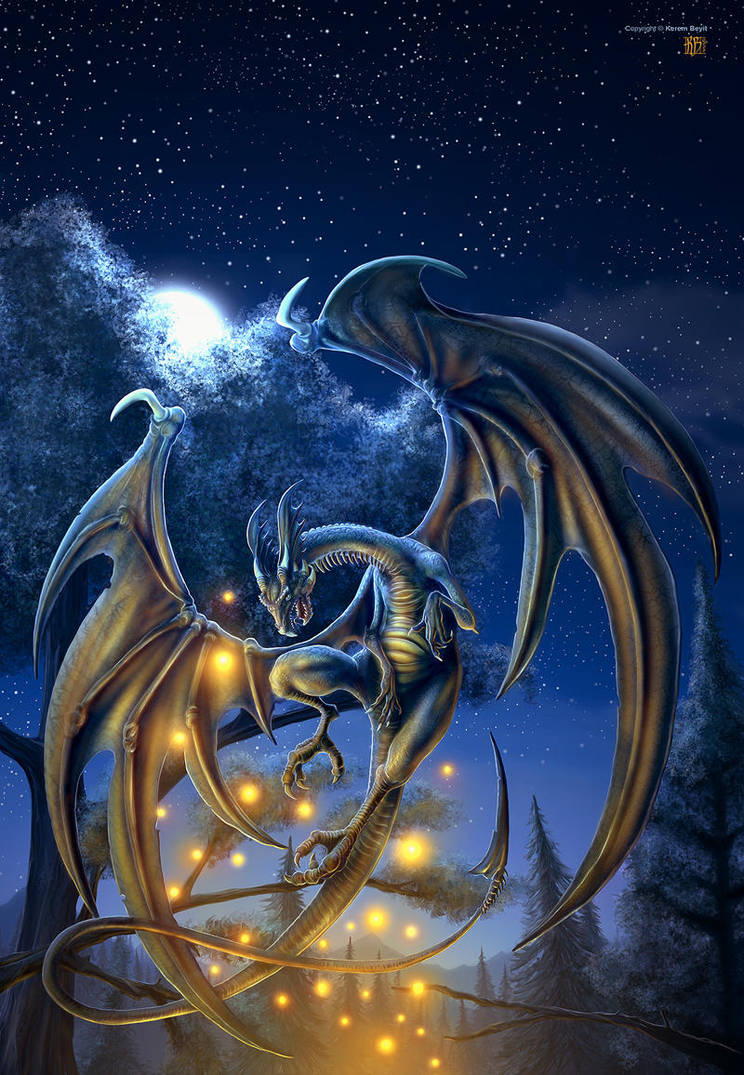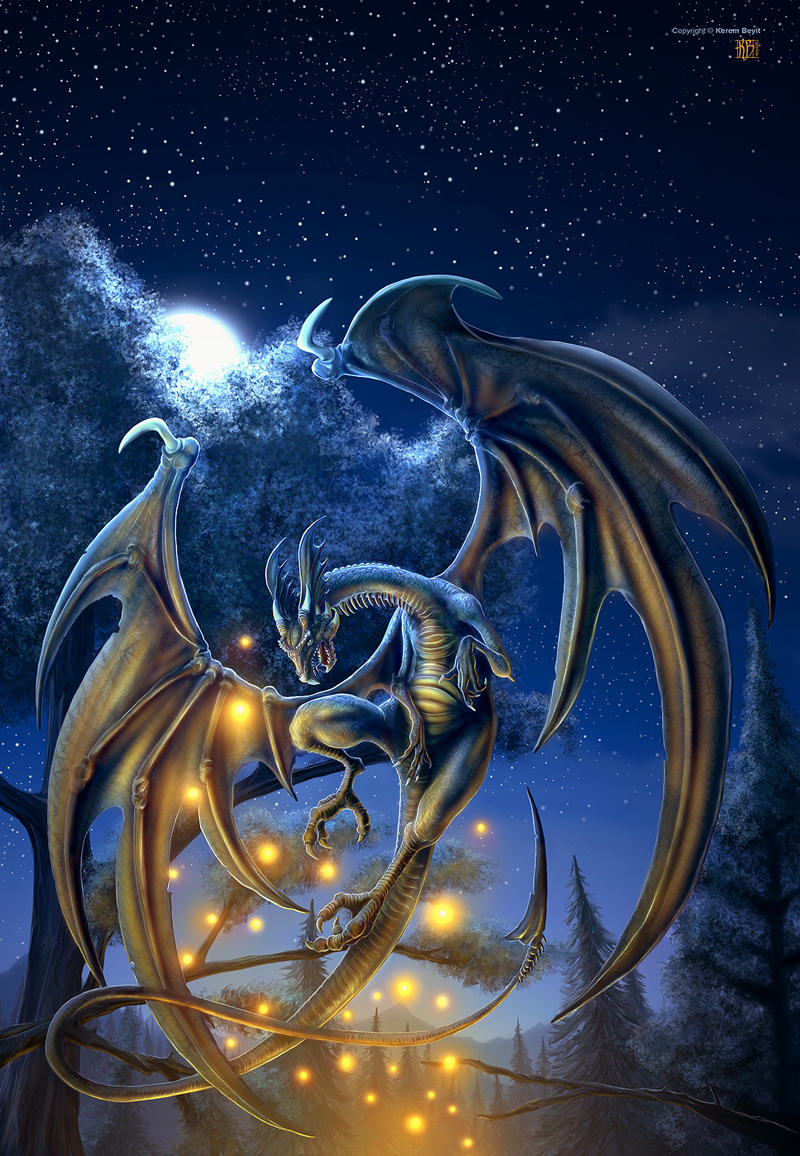 Watch
This is the cover art that I made for the book named "Dragon" by Steven Brust (Vlad Taltos Series).
This cover was made for the Turkish Edition of the book. They wanted me to draw only the dragon but
I couldn't resist making a powerful background. They like the finished work but they had to
go with the black background so actual book cover has no moonlight and forest

But I wanted
you to see this version instead of the black bg version. Making Cover art has some
disadvantages (Size, Big empty space for the titles...) but I did my best.
Oh, and this is not a dragon actually, this is supposed to be a little jhereg, they're different from dragons,
I wanted to draw it as in the writer's description, but editor wanted me to draw a dragon because there
were dragon illustrations on the previous covers, so I came up with this, a small dragon...
I also have made another cover for the Issola (9th book of the series) book and I'll submit it soon.
Enjoy

PS7 with Intuos2 (20 Hours)
Not: Taltos Serisi hakkinda daha fazla bilgi icin:
www.artemisyayinlari.com
INSTAGRAM
ARTSTATION
BEHANCE
FACEBOOK
TWITTER
TUMBLR