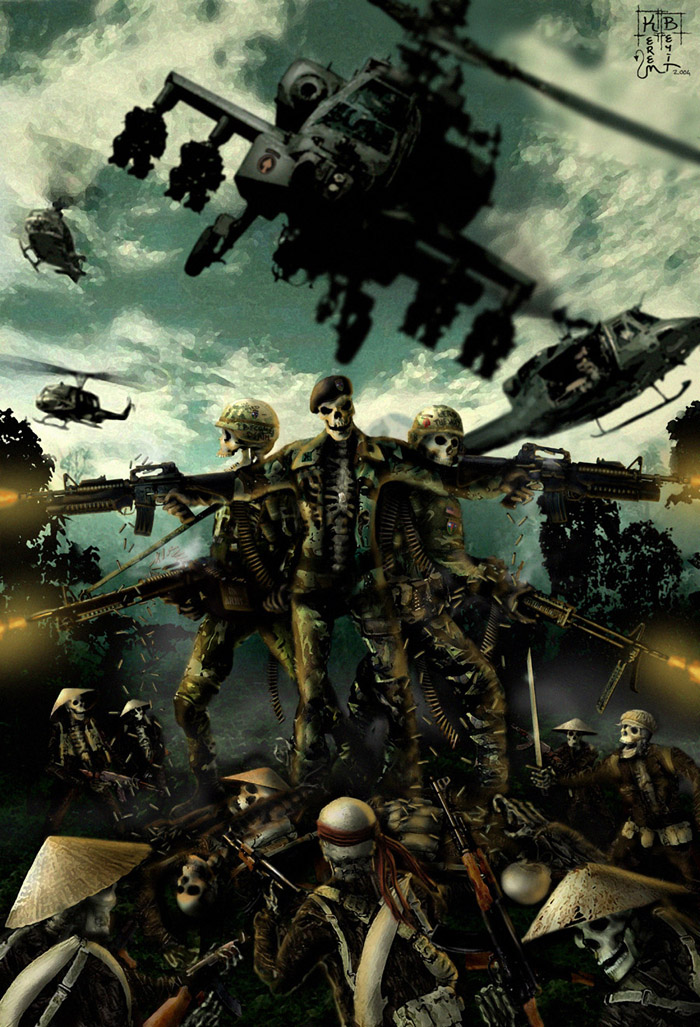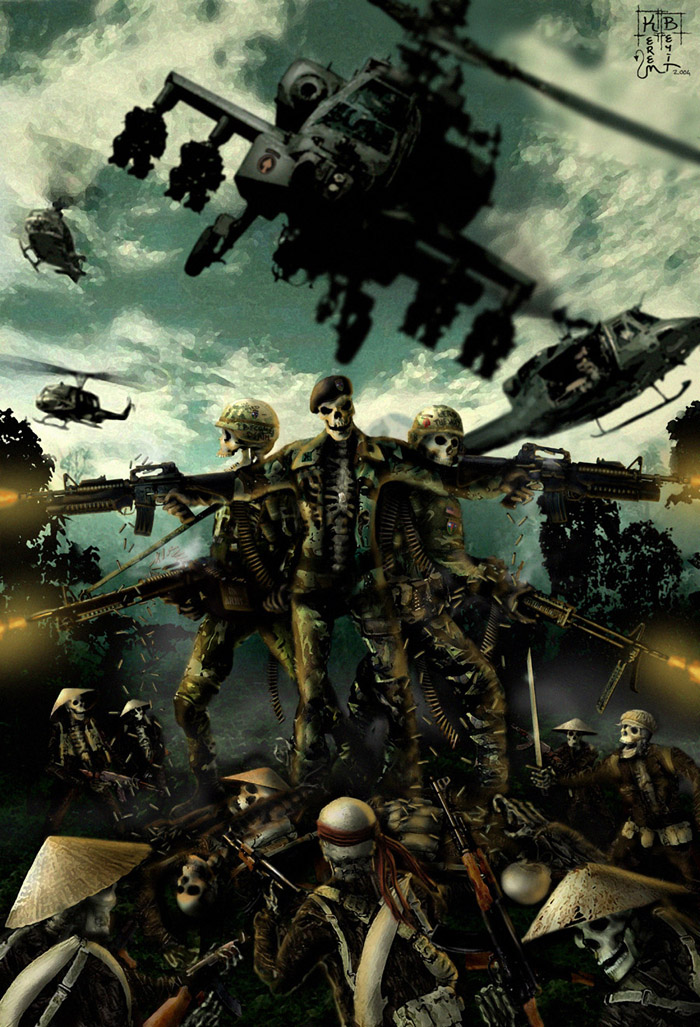 Watch
This is one of my my pre-tablet works

I did this piece as a job.
Dustin (
) asked me to make a picture for his father.
(He wanted to get this as a gift for his father's birthday.)
His father in the US Army Airborne Rangers.
So i did this.
Pencil, Ink and Photoshop 7 (Mouse)
Made it by 170 layers, Took my days...
Background references: APACHE AH 64, BELL 205
Weapons references: M60, M203, AK-47
Note: this scene has no place and no time, it's a fantasy picture,
the AH-64 and m203 rifle didn't exist back then. But this scene is not
belong "back then". In fantasy pictures we
don't have to stick with the historical facts, right?
Zamanında Mouse ile ne cebelleşmişiz anlayın

Daily Deviation
Given 2004-11-16