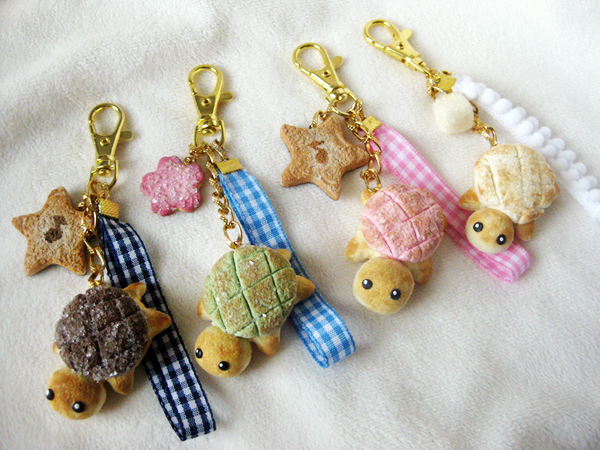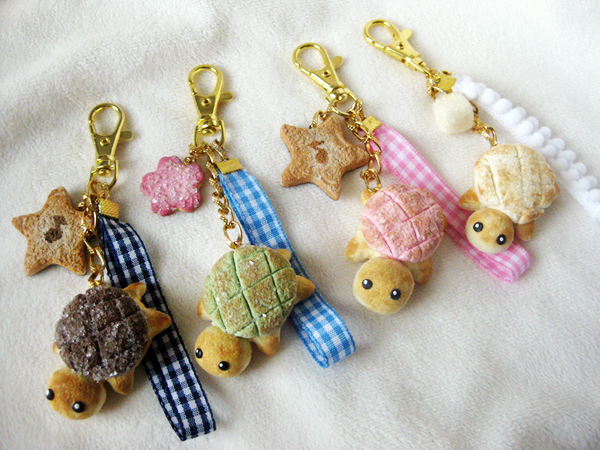 Watch
Original Version
Final design~ I'm only selling this four at the moment...since I sort of like the others just roaming (since I didn't keychain them) on my desk.
Everything was attached and assembled by me~
With the keychain (not including the ribbon strap) down to the turtle, they measure now 4.6 inches long. (12cm) They are
These are all for sale individually on etsy, and there's individual shots that can be seen there.
My Etsy Shop
Available: New Version Strawberry & Melon/Green
Sold (all the exact ones in this picture) Melon/Green, Strawberry, Original Vanilla, Choco - However there are a few that have been remade in my etsy shop