✨Hello dear friends!!✨

Welcome to my page!
I'm Kenya, fifteen years old. I was born in America but I have traveled almost all my life! Currently I live in Thailand.
I love drawing, dragons, all of nature, people and most of all, God. I'm super happy to be a part of the deviant art community, where I can share my interests and art with you guys!
I hope you enjoy your time scrolling through my gallery (don't go to far down) and feel free to comment! I try to
respond to all the comments you guys leave.

Have a super awesome fun adventurous day filled with Dragons!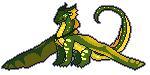 It's all I have to bring today,
This, and my heart beside,
This, and my heart, and all the fields,
And all the meadows wide.
Be sure you count, should I forget—
Someone the sum could tell—
This, and my heart, and all the bees
Which on the clover dwell.

—Emily Dickinson