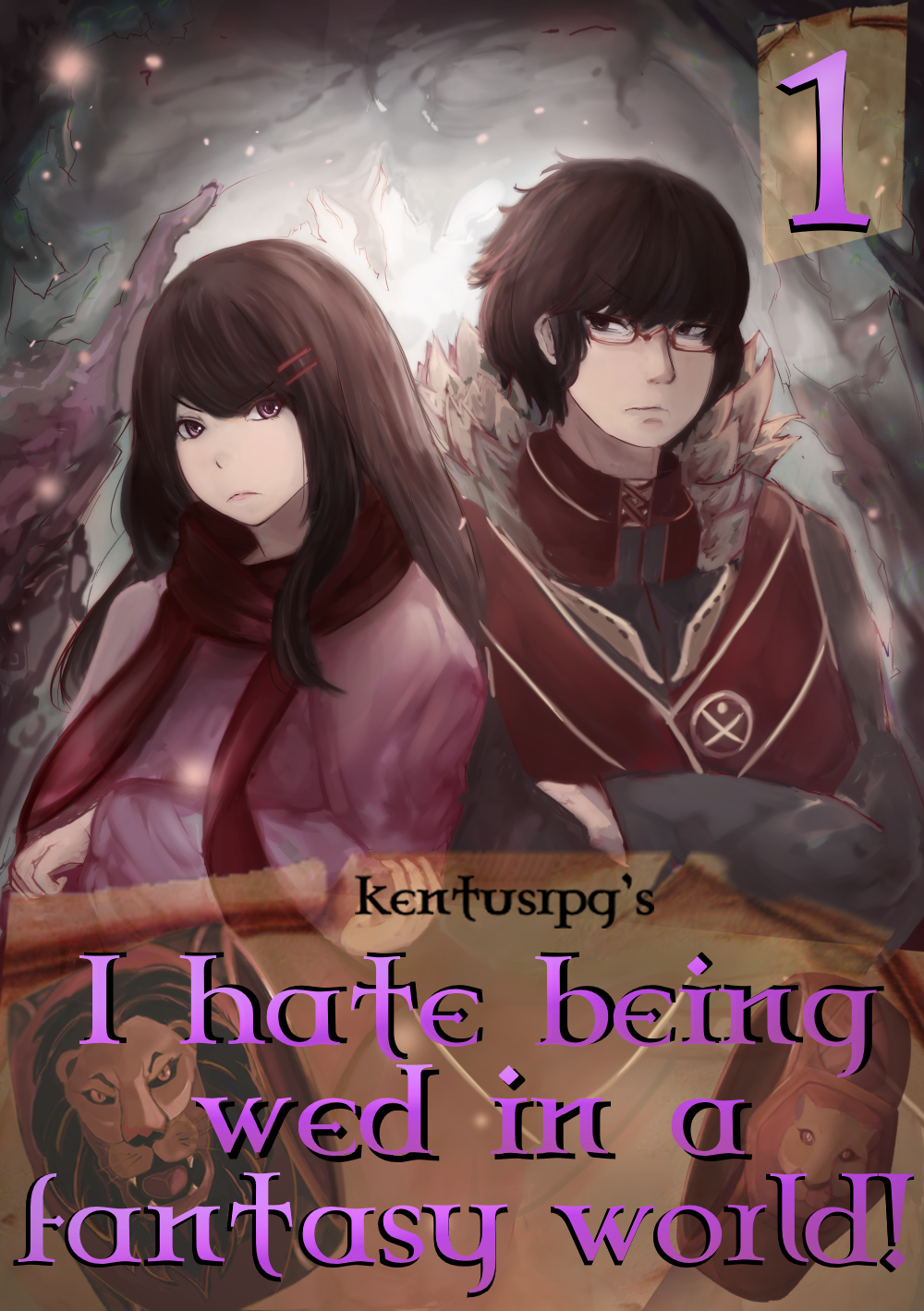 Remade cover of the first volume of the English web novel '
I hate being wed in a fantasy world!
'. Character artwork was made by
MioChin
, the artist of the series, check out his channel.
I made one before myself, before I got an artist, and this was really bad... but I have to say, that I thought (and still think) that a bad cover is still better than none, and as you can see, there can always be a rework.

This cover is a bit dark, but seeing how Momokawa Kyou (left) and Katsuragi Kenta (right) aren't nice characters, which spend a good time of the volume in a hellhole, this darkness is somehow fitting. This is also the only time, we might see Kenta with his longish hair in color.

Finally, this cover has Kenta's eyes a bit bigger, that's because of his glasses. Let's say it's a quirk. And a really fun one, as you can see into his lifeless, hateful soul through them *ahem* I mean, that it gives us chance to look into this character without any further words.