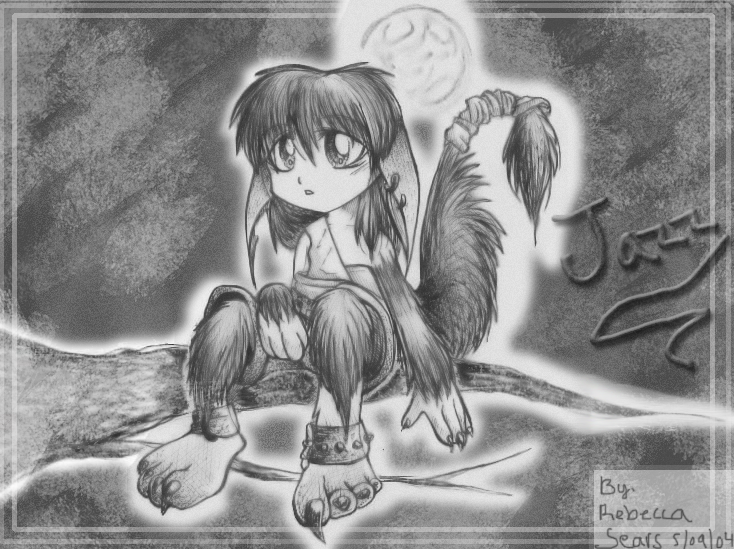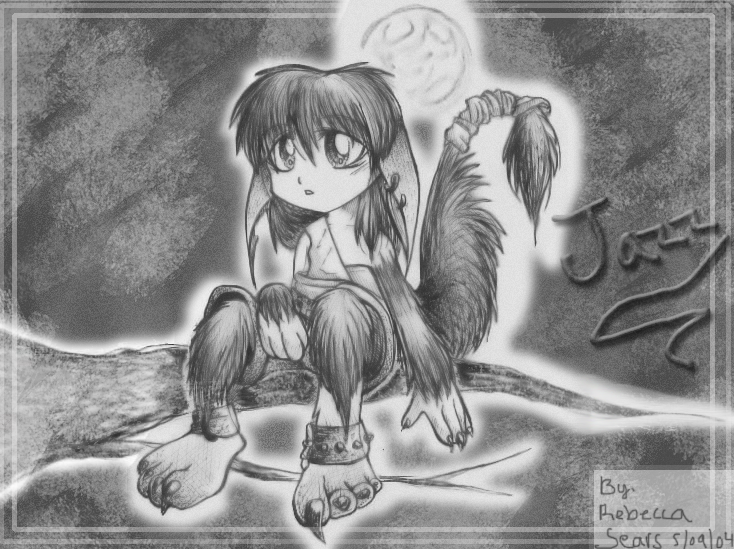 Watch
lol, I wanted to use some Latin in there. ^_^
The title means, "
No Stars in the Sky
"
This is ~
kendokarma
's character, Jazz.

My inking pens practically died on me when I inked it.

It was so annoying to ink then. >.< I was going to leave it with just the inked version, but then I felt like seeing what it looked like blurred in photoshop. And then I thought, "That looks better!" so I used the smudge tool again. >D Mwuahahahahaha! Love the smudge tool!
I don't know why I made him look sad.

Maybe he's stuck in the tree! lol. *saves him* Jazz was so hard to draw.

:::EDIT:::
I just made the light a lil' less intense. Sorry I keep on editing the picture. xD