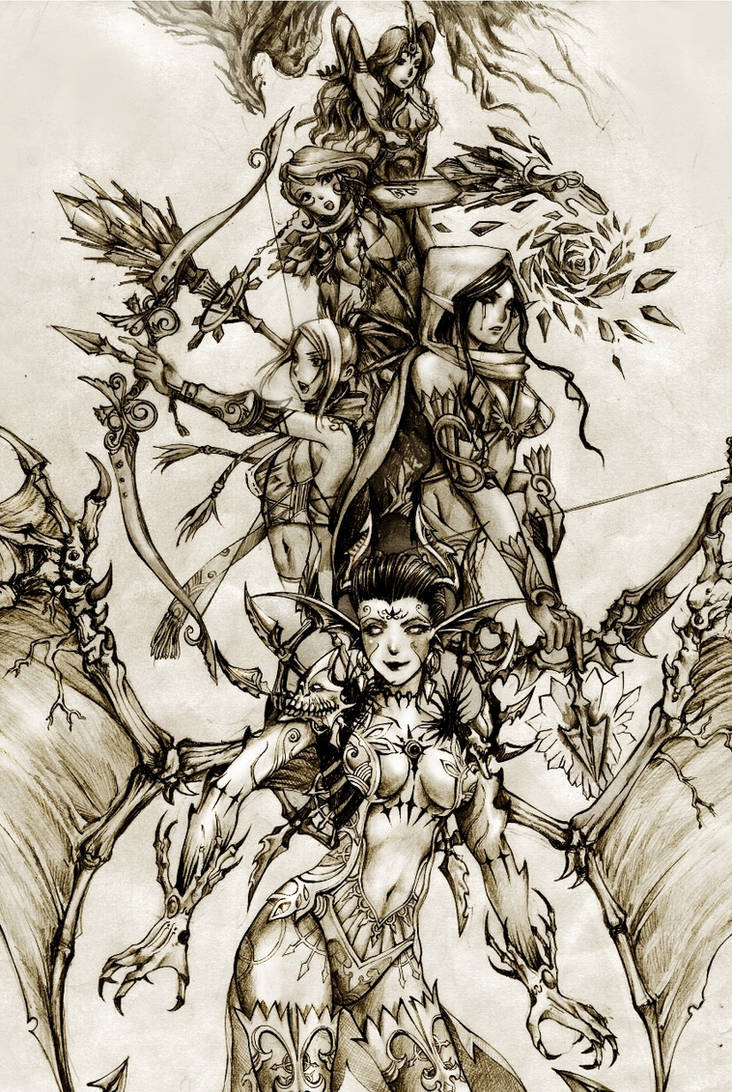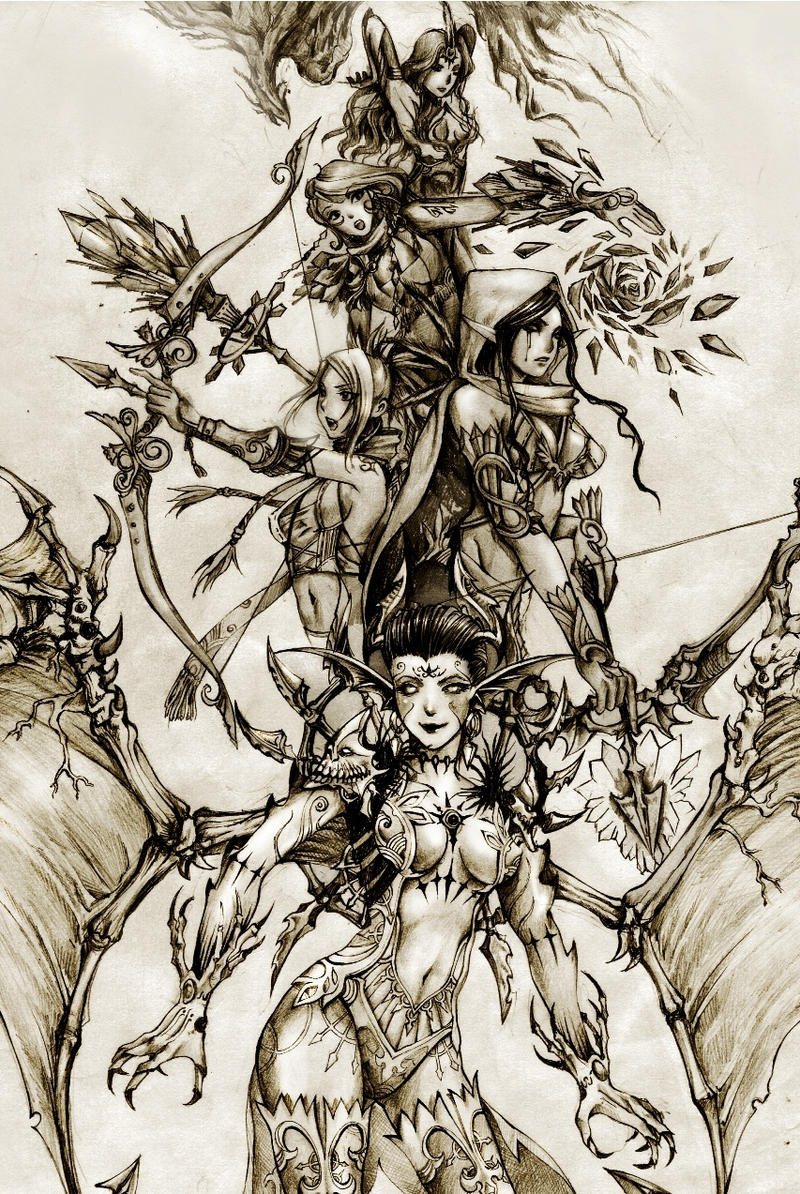 Watch
Once again. Guess who is who !

First of all, we can all praise your incredible work of precision on each character design. I don't know so much about them since I stopped following the Warcraft series after Frozen Throne but the amont of details is wonderful. Plus I love how you depicted the different personalities for all of them, in their facial expression and attitude. Not to mention that beside the precision, you drew them greatly in a very elegant way. I just think that Lina's arms look a little too long given her pose. I also love the sepia look of your drawing, as it it was an old scroll showing warriors of ancestral legends. And you surely have a very good use of foreshortening.
However, your drawing gives the feeling that it misses something. For example, a background would have given your drawing more impact. Not a full background because the details of the characters would have been less enhanced. But just a few elements would be enough and it could echo with some old black and white Warcraft 2 artworks. Alleria's body (the one raising her bow on the left if I am not mistaking) unfinished under her waist looks somewhat odd here.

In a word, your drawing is very beautiful and pleasant to watch but you stayed in your comfort zone. Since you have awesome skills, you could easily make something even more stunning.
The Artist thought this was FAIR
19 out of 22 deviants thought this was fair.