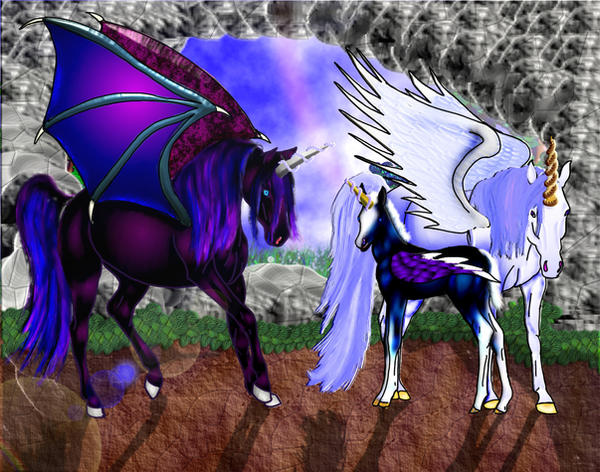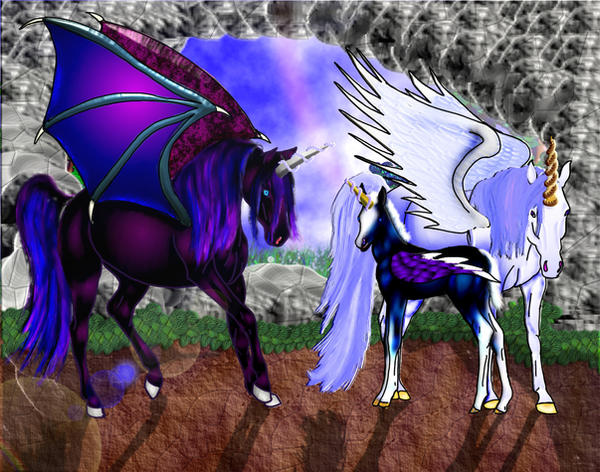 Dragus
[link]
and
[link]
now has a family, the foal needs a name.

Any one good at writing may use them in a story as long as they ask me first.
Below is a story that a young Lady started about the family, go check it out

Dragus's Pride chap. 1
by ~
Starrlegend
on
ch 2

Just wondering, does the mare have a name or no? I like this little family, and I need to do something in between my own book chapters, because if I sit around like this all the time I'll have the whole thing in my gallery by the end of August.
Reply

good question

I have only called her Pegasus. If you wish to give her a real name you may. And Thank you.

hope you have fun with them.
Reply

Reply

A family, huh? How cute! They all look great!

Reply