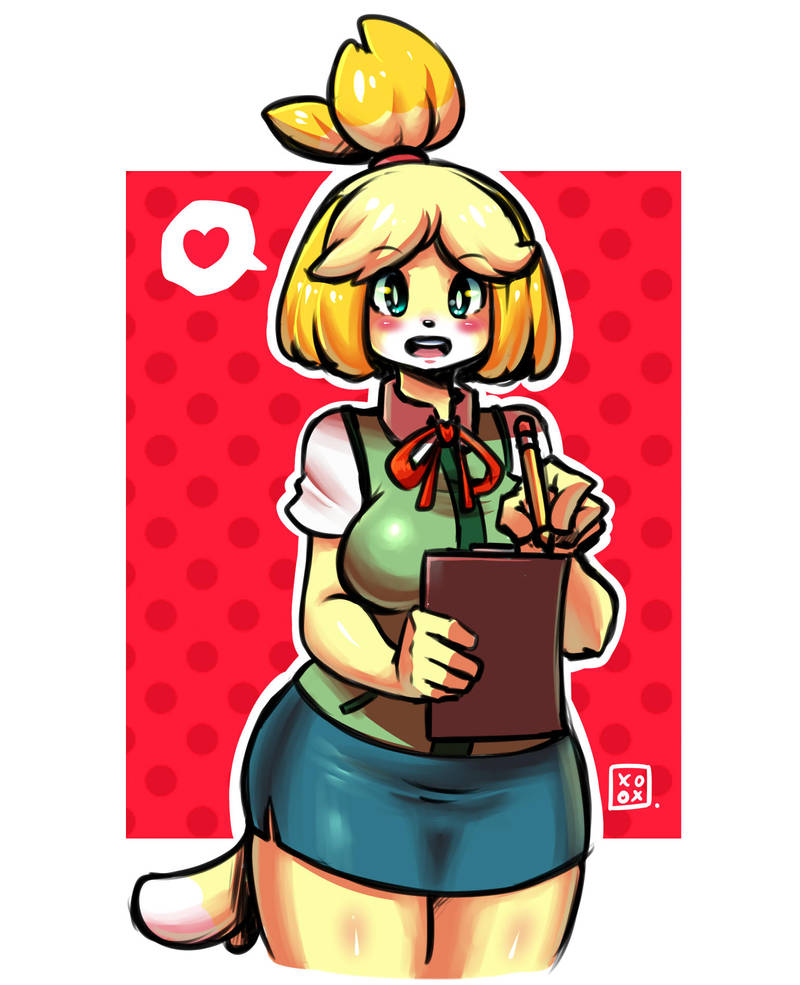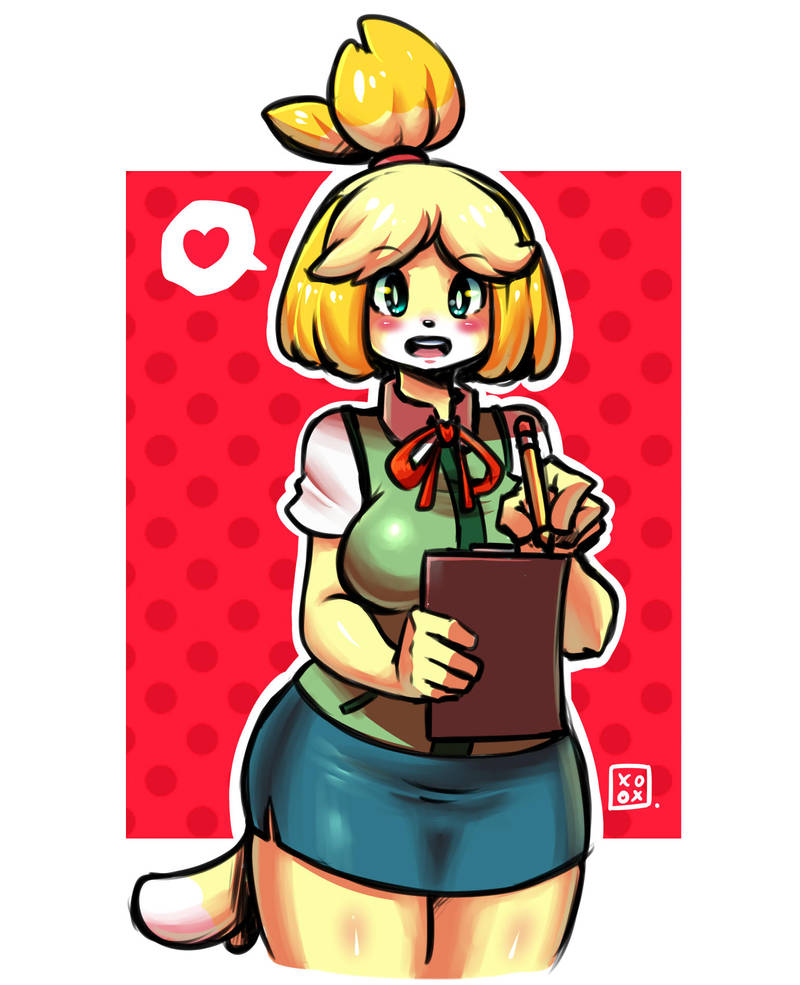 Watch

Very cute, and nice more anthro' take on her. I like her slightly chubby figure, it suits her, and also adds to her cuteness.

Reply

She looks cute and chubby ouo
Reply

Isabelle is sooooooo cute. And even more adorable in your style.

X3 She's one of my favourite characters in Animal Crossing. It's really sweet, as well, I adore the colouring.
Reply

She makes a cute secretary.
Reply

hahaha I had not seen that way x u o)-----
Reply

Reply

POR QUÉ TODO LO QUE HACES DEBE SER TAN PERFECTO!!!???
Reply

jajaj apara nada, aún me queda mucho, pero si pongo en todo lo que hago mucho entusiasmo y pasión!eso te lo aseguro <3 x u o)9
Reply

Reply

Qué cosita más adorable, Kenron! Me encanta!
Reply