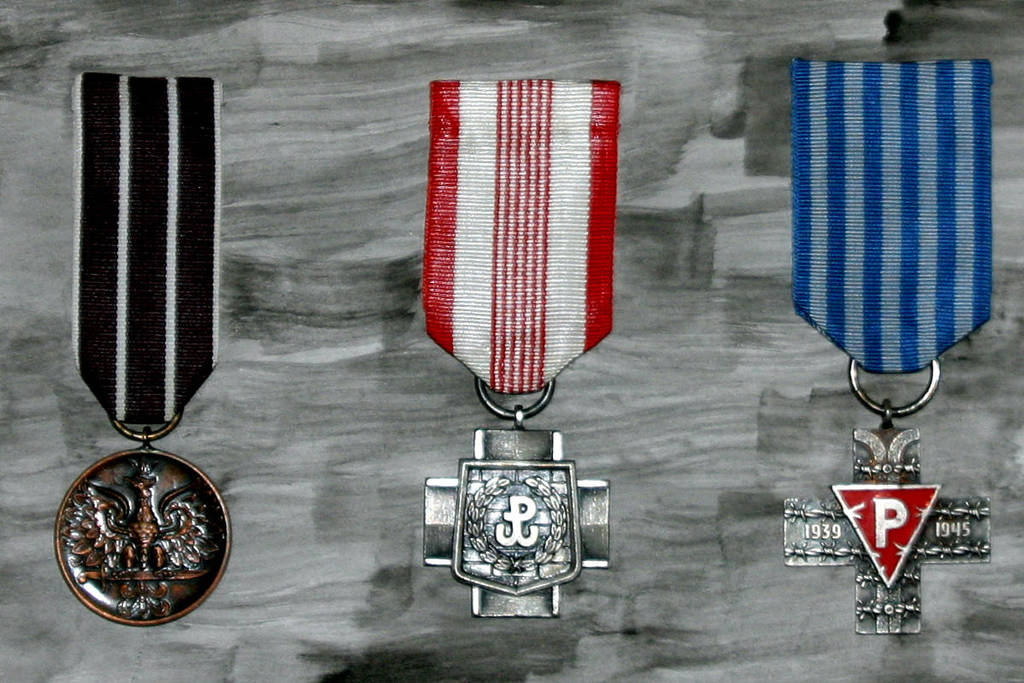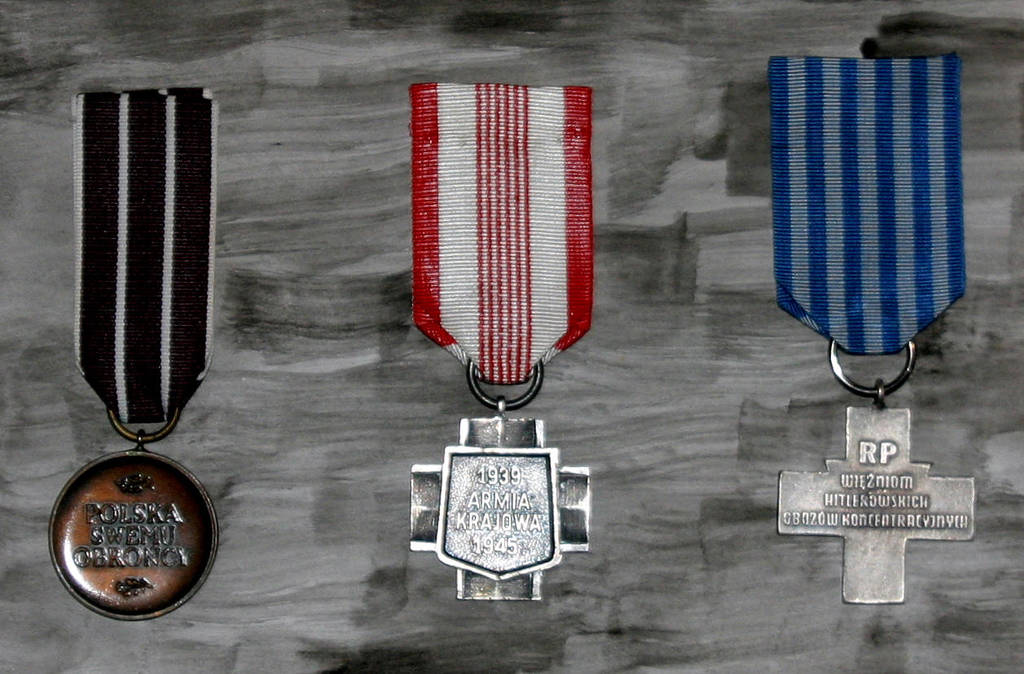 Three medals. Front and back. From left to right:
Medal given to wounded or killed in the line of duty.
Medal given to members of the Armia Krajowa. ( Polish Home Army - AK .)
Medal given to prisoners of
nazi concentrations camps.


Today, 74 yeas ago, the concentrationcamp Auschwitz was liberated. In 1945 all the leaders of the so called free world knew about it. The Pope knew about it. Even the
American
Jewish Committee knew all about it. And nobody lifted a finger. Those who saved the Jews and other untermenchen of Europe was not politicians or religious organisations. It was lokal people, religious or not, or recistance groups. Today, many people do not know that, what we today know, as the Holocaust, have ever happend. In USA all intelectuals, politicians and many local Americans, are very proud of, and defending hardcore, the right to deny the existence of the extermination of the Jews and other untermenchen in Europe. In many countries in Europe, at least in Germany, it is a crime.
Do not deny it. It happened. And please, do not forget it. If
it will happen again is not a question. The only questions is where and when?

The Wannsee Conference and The Final Solution is written by Mark Roseman.