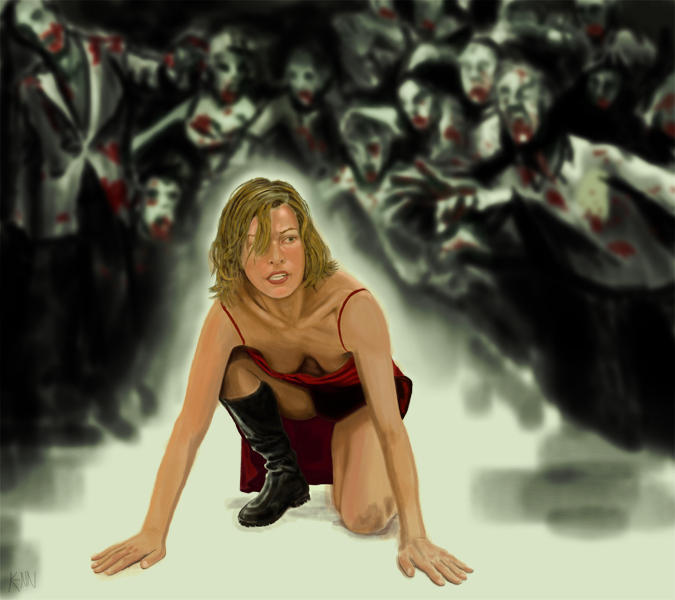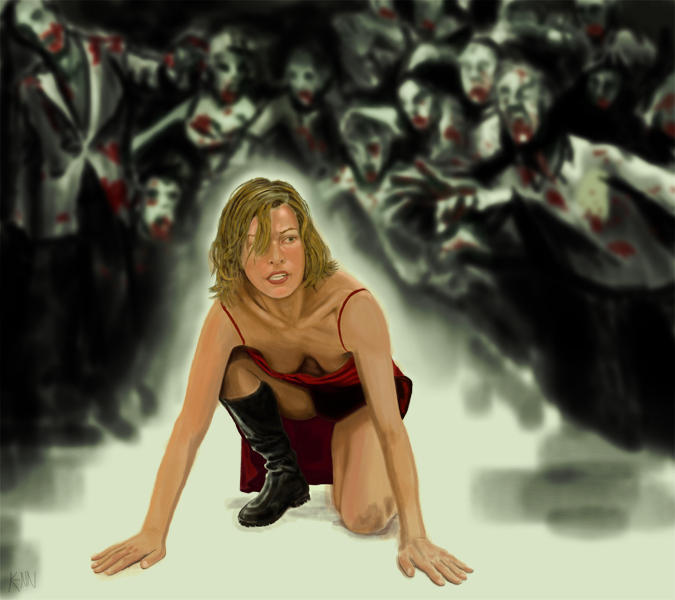 Watch
I'm a big fan of the Resident Evil movie series...and zombie movies in general. I wanted to put Alice in a position of peril, so I thought surrounding her with zombies and no weapons would be the perfect choice. Please comment I would love opinions on this one.

Reply

Wow, the detail on Alice is brilliant, very good likeness as well.
Reply

Thank you. I posted it to cgtalk.com and they told me it violated some terms...I have no idea what terms they are talking about. I spent about 10 hours on Alice...I think 3 on the rest of the piece, but I had to get it finished.
Reply

I think they probably mean something like the image / concept of the image / character is copyrighted to Sony. Though I dont see how "fan art" could invalidate any terms -its non profit making after all.
Reply