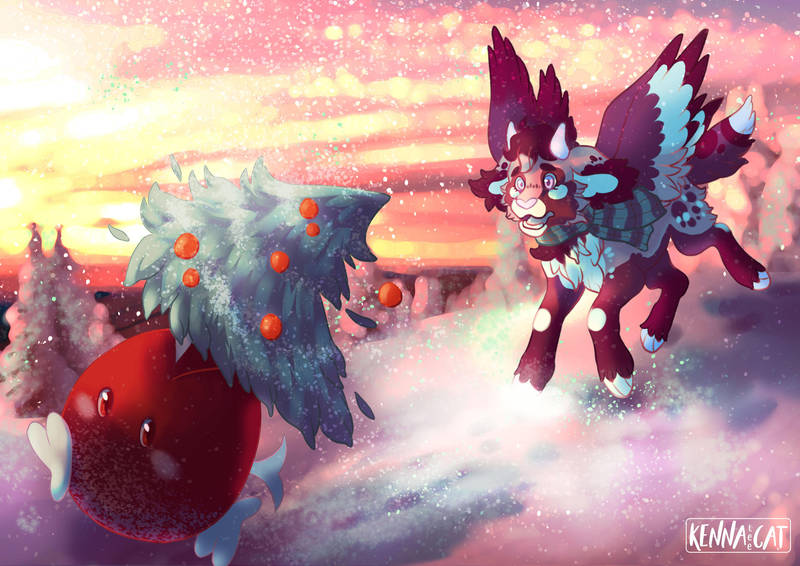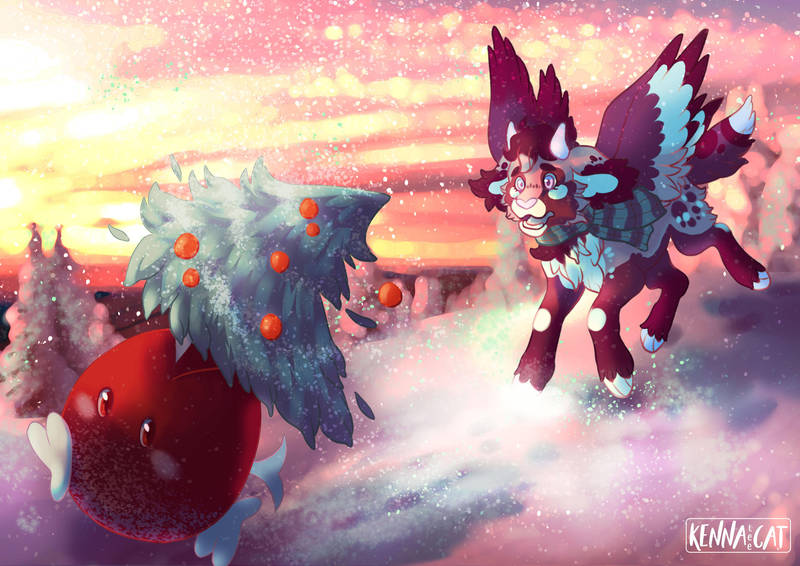 Watch
Amaryllis had sent out a request for
berries to use in her potions. Since Cotton visiting Snowhurst, she figured she'd attempt to find a Wanderoot and retrieve a few of it's berries... but she never imagined it'd be so difficult!
The scenery was beautiful, but Cotton found herself very out of her element. Snowhurst was so COLD compared to her lovely home in Goldfair!
Trudging through the snow, the sun had just begun to set when she glimpsed a small tree with berries.
As she approached it, she realized it was shaking slightly- and the minute she was within hoofs reach- the creature jumped up and began sprinting. And what a fast runner it was! Cotton couldn't hope to keep up in the unfamiliar snowy terrain. She was VERY out of breath and gave up the chase.
Thankfully a few berries fell as it ran, and Cotton was able to retrieve them!
- - -
Rewards:
3 coins and
a MYO full outfit
This was a really hard prompt for me. I'd never really painted snow or a sunset. Or... tried lineless style within said scene. Overall I'm happy it's done, but there's a thousand things I want to try different next time I paint snow XD