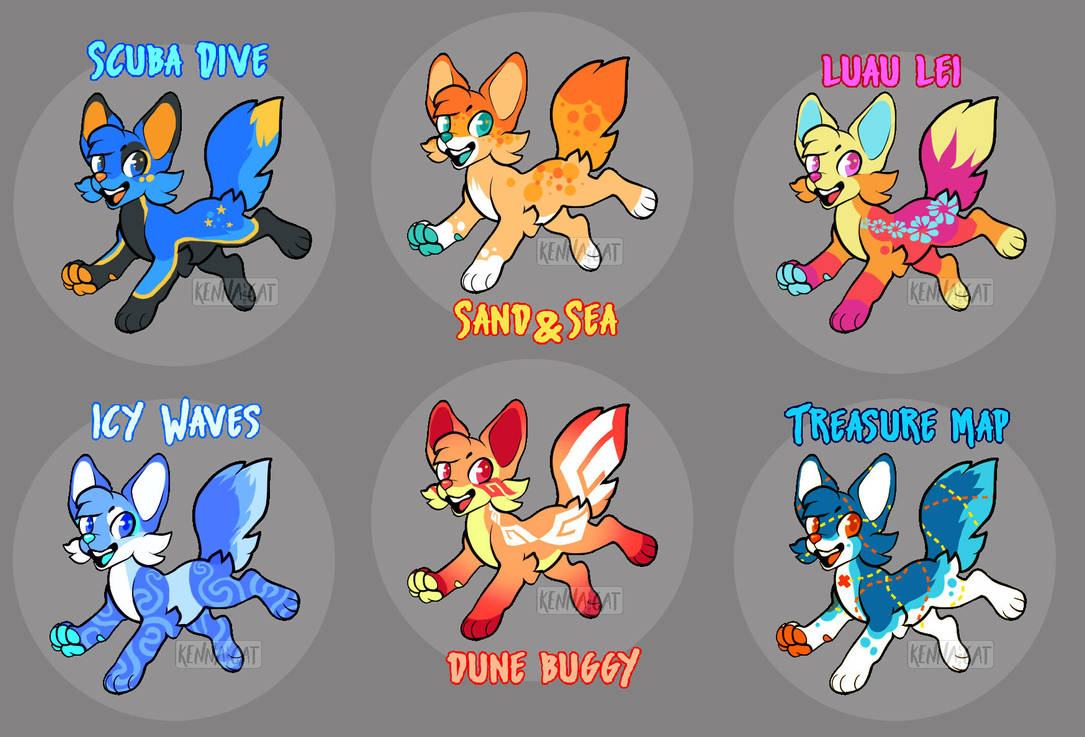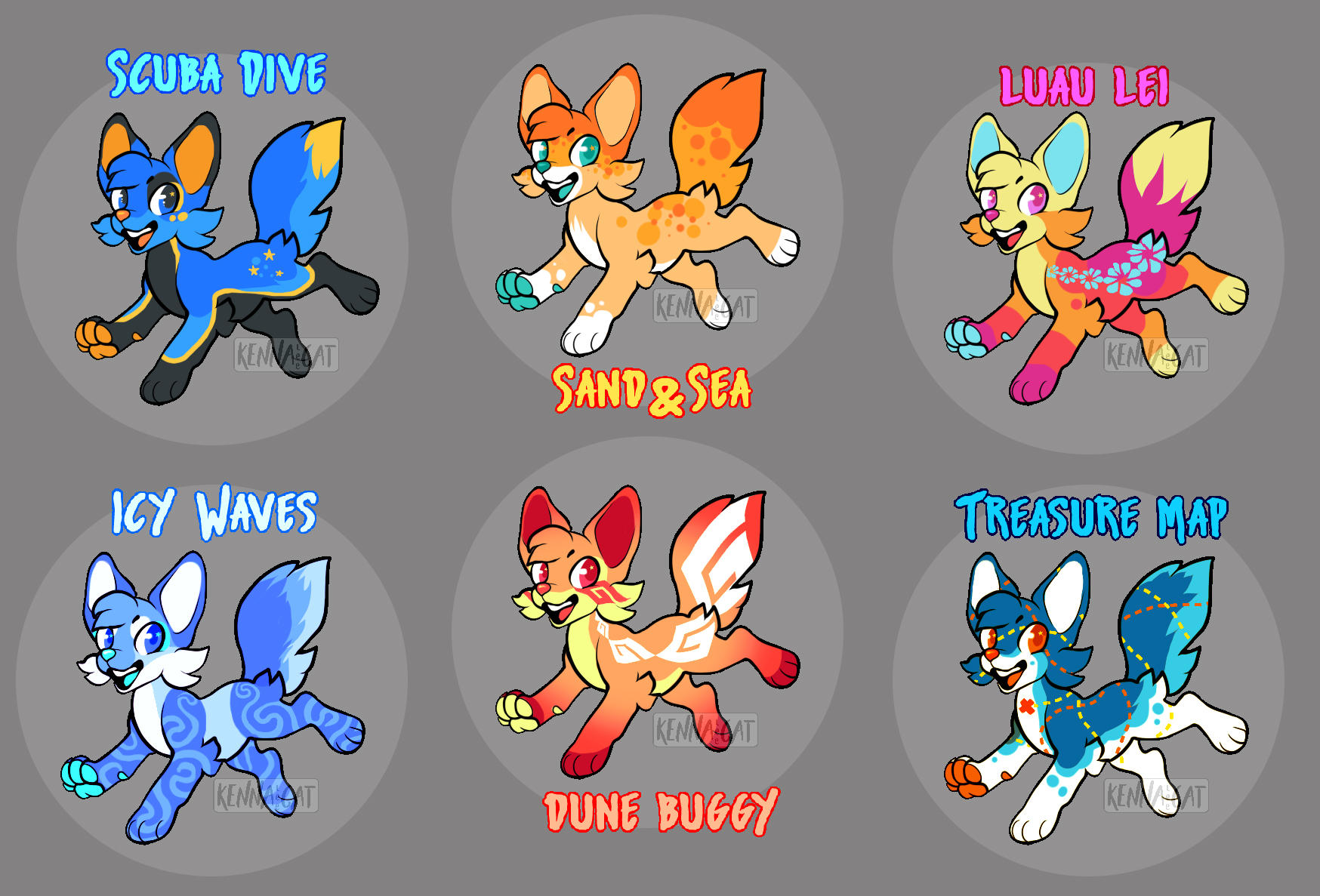 My beloved friend
SweetMelony
is saving up for a new tablet and I want to help her!
She recently made these amazing
P2u Lines
that you can use!
I've used them to both raise extra funds for her, and also to show how awesome this resource she made is!
(And super affordable to purchase!)
These designs are open for purchase!
Each of these designs is 2.50USD or 250

!
Buyers will receive a single non-watermarked file of their design via dA note after confirmed purchase.
FIRST COME FIRST SERVE- comment to adopt and I will note you.
1.

Scuba Dive

An imaginative explorer who dives deep in the ocean to explore!
2.

Sand & Sea

A beach bum- where there's sand and surf, they'll be there!
3.

Luau Lei

A colorful creature who loves festive parties with dancing!
4.

Icy Waves

A steadfast traveler- the cold never bothered them anyways!
5.

Dune Buggy

Difficult terrain never stops this determined creature- onwards and upwards!
6.

Treasure Map

Regardless of whether there's a map or not- they're determined to find treasure!

Can I get #1? <3 Not sure if they were legit claimed since no name was put down.
Reply

Unfortunately, I'm still waiting for that person to respond with their paypal email. If it goes on longer than 24hours without hearing from them, I will consider them uninterested and let you know : )
Reply

Thank you!~ Let me know if they do take it as well. uwu
Reply

Hi- sorry for the belated reply. The interested party never got back to me, and it's been two days- so if you're still interested, it is open for you to claim. If you are still interested, please send me your paypal information via dA NOTE- so I can send you an invoice. Once the item has been paid for, I can send you a high-res single image via email : )
Reply

I've been staring at scuba dive for too long, lemme nab 'em! <3
Reply

It's been two days and I haven't heard from you, so the adopt will be passed on to the next interested party.
Reply

(Just letting you know, please get back to me via dA NOTE within 24 hours, since it seems quite a few people are interested in that specific adopt).
Reply

Sure! : ) Note me your paypal email and I'll send you an invoice : )
Reply

I still love scuba dive. I cant believe these haven't been bought yet
Reply

I was sort of surprised too. I'm not sure if it's just because of how quiet I've been with my move to my new house? or if it's because I don't spam group galleries with adoptable designs? I'm really not sure...... but I hope they find good homes! : )
Reply

I adore scuba five holy heck
Reply